2018 Real Men Charities, Inc. presents a MEN'S HEALING EXPO!!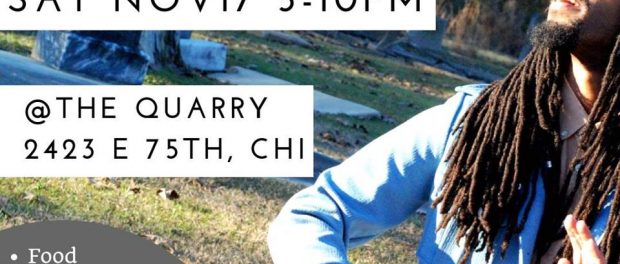 In celebration of #InternationalMensDay 2018 Real Men Charities, Inc. presents a MEN'S HEALING EXPO!! The entire family is welcome but the content will focus on men's wellness. Admission is FREE but please bring money for vendors. Come early, we will have free food, free haircuts and free massages, while supplies last, first come first serve.
If you are interested in vending or being a part of the resource fair please send us a message.
The following workshops and performers have been confirmed:
-libation by Amzie Moore (Ifa Babalawo)
–Randy S. Sadler, president of Chicago Association of Black Social Workers("The impact of institutional racism and psychotropic medication on effective Black male parenting")
–Zarakyah Ahmadiel ("The Peace Diet", holistic nutrition)
-Dr. Larry Turner (yoga)
–Kamau Rashid (capoeira)
–Marquinn McDonald (self-defense)
–Jonathan St Clair (break dancing)
–Joshua Bee Alafia (meditation)
–William Gilbert Gastón aka The Boy Illinois (hip hop)
–Lamajiah Smith aka Limitless Soundz (hip hop)
–Frankiem Mitchell (spoken word)
–Ayinde Cartman (spoken word)
-Black boy literacy corner curated by Brown Books & Paint Brushes
Come out. Bring some boys. Tell some men. Let's win this thing.
Saturday, Nov 17th
5pm-10pm
@The Quarry Event Center
2423 E 75th St.
Chicago, IL