Dollop Coffee To Open First South Side Location Tuesday In Hyde Park By Sam Cholke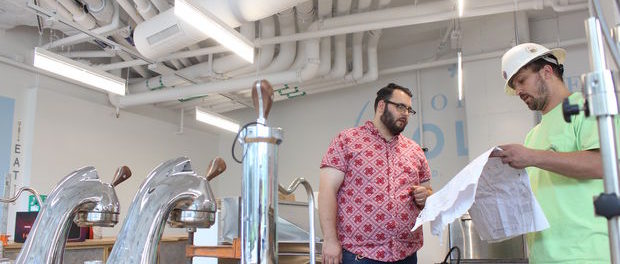 Dollop Coffee To Open First South Side Location Tuesday In Hyde Park
Dollop Coffee is expected to open as early as Tuesday in Hyde Park.View Full Caption
DNAinfo/Sam Cholke
HYDE PARK — Dollop Coffee Co. is expanding to the South Side for the first time — opening its biggest café yet next week.
Owner Dan Weiss said in a phone interview Wednesday that the new café in the University of Chicago's Campus North Residential Commons, 5500 S. University Ave., will open next week with a target date of Tuesday.
"I was eyeing it for years," Weiss said of Hyde Park.
He said he originally tried to come to Hyde Park in 2013 in a prime location on the corner of 53rd and Lake Park Avenue in the then-recently completed Harper Court.
"Starbucks won that space and that was kind of a bummer," Weiss said.
He said because of his interest then, the university approached him when it was looking for a café for the new dorms, and was offering a huge space.
Weiss said the 3,600-square-foot establishment would easily be able to accommodate 100 customers inside with another 50 on the large outdoor patio.
Probably a good thing, since approximately 800 undergraduates will be living on the floors above the café when the new dorms open in the fall.
Other new businesses in the dorms are also expected to open next week, including Insomnia Cookies, a bakery that delivers cookies until 3 a.m. Other businesses include Timbuk2 and Heritage Bicycles.
Though the café is tucked away inside the inner courtyard of the new Jeanne Gang-designed building, Weiss said he hoped the community discovers it, too.