South Deering & Jeffery Manor residents Day of Appreciation hosted Alderman Mitchell 7th and Alderwoman Garza 10th.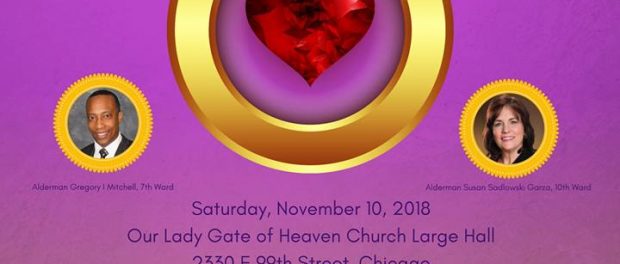 Calling all South Deering Jeffery Manor residents. Won't you join your neighbors for a Day of Appreciation? Come join with the festivities, a brand new day, One Community day!
It will be a full day, breakfast with Day of Appreciation, along with our generous sponsors, and our special guests, YOU, the community! Alderman Mitchell and Alderwoman Garza
To attend the breakfast, register athttp://bit.ly/TMCABreakfastRSVP
To attend the lunch, register at http://bit.ly/TMCALunchRSVP
(RSVP guest will have priority admittance. Once we reach capacity, the doors will be closed.)
We look forward to seeing you there.