ACCORDING TO AFSCME'S NUMBERS, FEWER THAN HALF OF ILLINOIS STATE WORKERS VOTED TO AUTHORIZE STRIKE by Illinois Policy Mailee Smith Staff Attorney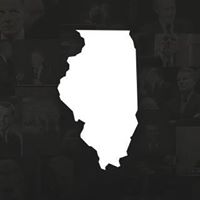 In a recent strike-authorization vote, fewer than half of state workers represented by the American Federation of State, County and Municipal Employees cast ballots in favor of a strike, despite union leaders' characterization of the outcome as majority approval.
Union leaders representing Illinois state workers held a strike authorization vote Jan. 30 to Feb. 19, 2017. The results were issued Feb. 23, and only 49 percent – maybe even fewer – voted to authorize a strike.
But that's not how union leadership described the results. When the American Federation of State, County and Municipal Employees announced that its members had voted to authorize a strike over the union's stalled contract negotiations with the state, Executive Director Roberta Lynch was vague about actual numbers.
"We don't want to get into that today. We're not going to go into specific numbers," Lynch told reporters at a Feb. 23 press conference announcing the vote results.
AFSCME's unclear numbers
Lynch initially indicated that 81 percent of members had voted to authorize a state worker strike. But when questioned later in the press conference, Lynch admitted that 80 percent of eligible members had voted, and that it was "81 percent of 80 percent" that voted to authorize a strike.
Despite this obvious mathematical difference – 81 percent of 100 percent is not the same as 81 percent of 80 percent – AFSCME has claimed that "an 81 percent majority of the members of [AFSCME] have voted to give their union bargaining committee the authority to call a strike."
Fewer than half of workers voted to authorize strike
Multiple factors go into the total number of workers eligible to vote for a strike. First, a strike vote is limited to only those workers who are members of the union. That means fair share payers are not eligible to vote.
Additionally, workers in security positions – such as the 9,000 state employees in security positions at the Corrections and Juvenile Justice departments – cannot go on strike under state law. And because they cannot strike, they cannot vote.
AFSCME claims that it represents 38,000 workers across the state. Subtracting the 9,000 security employees means a maximum of 29,000 were eligible to vote.
Using AFSCME's numbers, 80 percent of those 29,000 workers voted for a total of 23,200 workers. Of those, 81 percent voted to strike – meaning that no more than 18,792 workers voted to strike.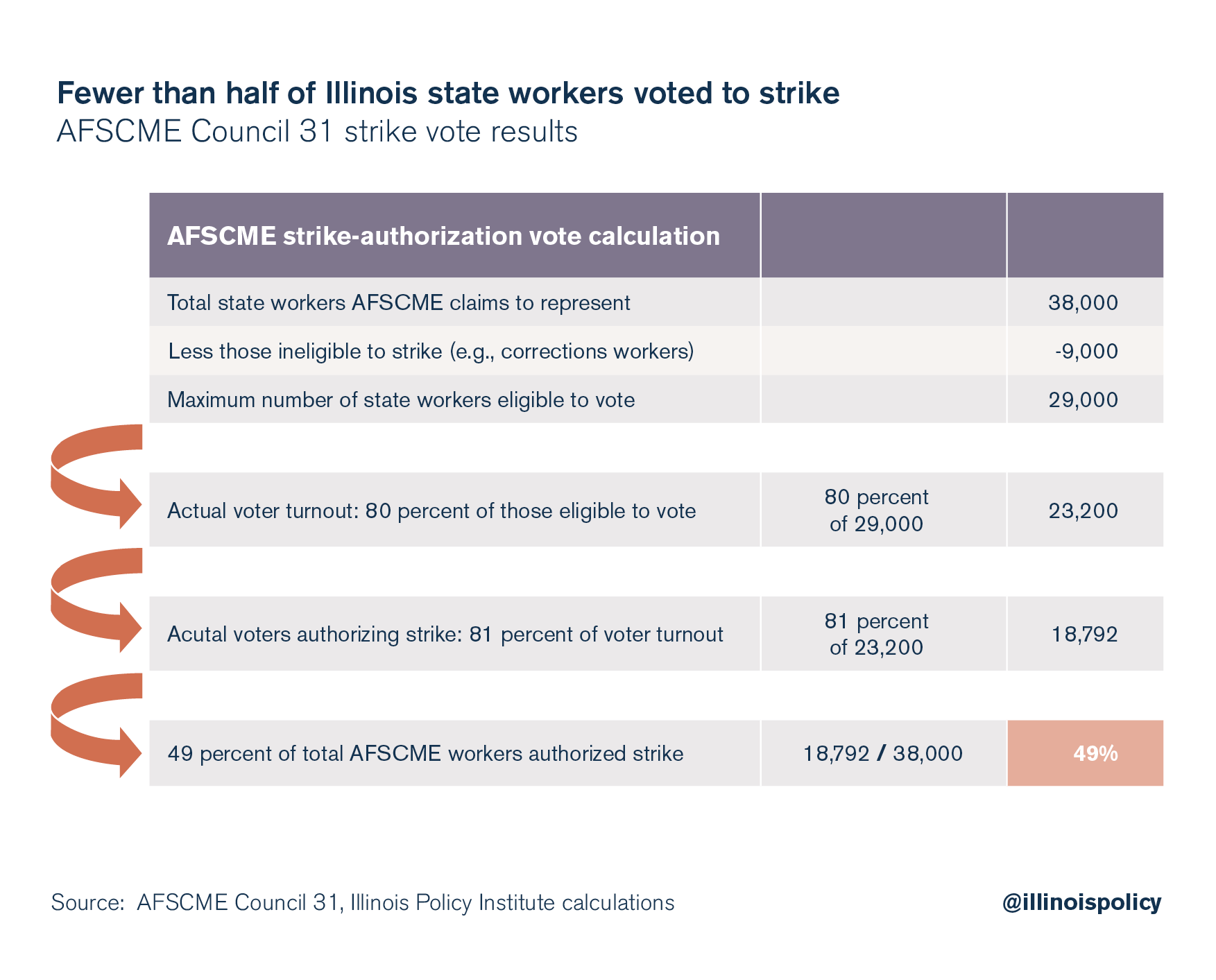 That means only 49 percent of the 38,000 workers AFSCME claims to represent voted to authorize a strike. And if fair share payers are subtracted from the total number eligible to vote (AFSCME isn't forthcoming with that number), the percentage drops even further.
Union members should take note. AFSCME leadership is not providing consistent and clear numbers regarding worker support for a potential strike. Yet union leaders will expect members to walk away from their paychecks – and risk their jobs – should the bargaining committee demand it.