ACLU SPEAKS OUT ON CHICAGO POLICE CONTRACT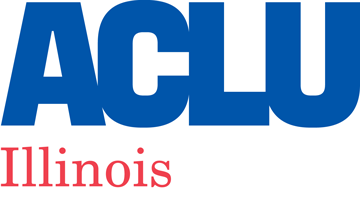 Statement of Rachel Murphy, Staff Attorney, At the Coalition for Police Contracts Accountability Press Conference.
Good Morning.  My name is Rachel Murphy, and I am an attorney with the American Civil Liberties Union of Illinois. The ACLU is proud to be a part of the Coalition for Police Contracts Accountability to advocate for much-needed changes to the CPD contracts.
For decades, the Chicago Police Department has had a "code of silence" that allows officers to cover up misconduct. The CPD contracts effectively take this implicit code of silence and make it official department policy.
Until these provisions are fixed in the CPD contracts, true police accountability and reform will remain out of reach.  To reiterate – the reform we are all seeking is only possible by fixing the flaws in these contracts.
Working with community members and experts, CPCA is publishing reports outlining the problems with the contracts.
Our first report – available on our website, CPCAChicago.org – discusses the provisions that make it too hard to identify misconduct.
First, the City will not investigate a complaint against an officer unless and until the complainant provides a signed sworn affidavit. In plain terms, between 2011 and 2014, the City agreed not to investigate nearly 60% of complaints filed against officers.
The City also agreed it would not investigate anonymous complaints against police officers, and that it would provide the names of people who complain about officers to the officers before questioning them.
This system of police discipline protects bad police officers at the expense of Chicago residents. People harmed by officers rightly fear that if they sign an affidavit they could be charged with perjury, and that if an officer learns their name, the officer may retaliate.
Additionally, the contracts discourage officers from reporting the misconduct of other officers, making it easier to continue the code of silence rather than break it.
Not only do these provisions prevent the City from learning critical information about its employees, but the City routinely pays out large sums of money for misconduct claims that it cannot investigate.
The Mayor's Task Force and the Department of Justice both acknowledged that the expired police contracts are a barrier to reform. As a coalition of concerned community and policy stakeholders, we demand that the Mayor and the City Council repeal the provisions of the police contract that make it too difficult to identify police misconduct.