Alderman Mitchell, 7th Ward All In One Business Opportunity!
"Not Just a Job But a Trade"
New Company-Hiring-Edcational Enhancement-Circulate Money Within..
.All In One "Unbelieveable"….This Is How You Do It!!!!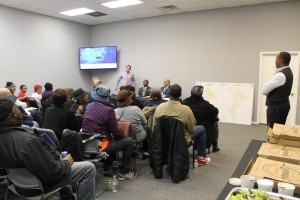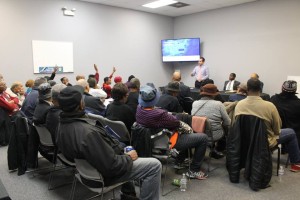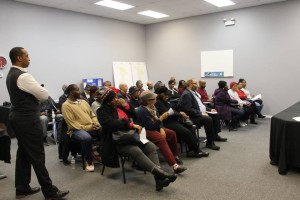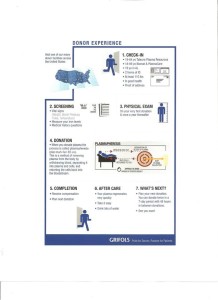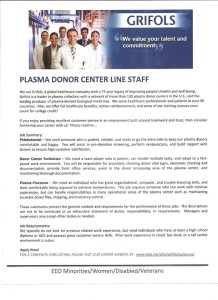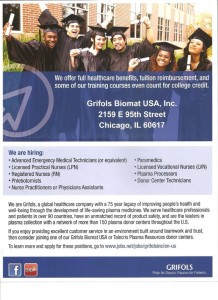 Alderman Mitchell, 7th Ward had meeting with his a few community leaders and residents such as South Shore Chambers, The Planning Coalition, Darlene Crawford, President of The Southeast Calumet Heights Homeowners Assoc, Sonia ….name just a few to listen and ask questions of a new company that want to set roots in our community. This company is Grifols.
This was a lively group of community residents and I am sure they asked questions that you was thinking about such as safety of waste, how long have you business been in Chicago, questions about their Kedzie location, previous complaints of community residents and patients, type of clients, hiring from the community and educational skills needed, where do they get their funding, safety of the client, etc if you have more questions you can contact the Alderman Office or Click the link with Commpany website below:
Grifols is a global healthcare company whose mission is to improve the health and well being of people around the world. We accomplish this mission by producing life-saving protein therapies for patients and by providing hospitals, pharmacies and healthcare professionals with the tools they need to deliver expert medical care.
We have three primary divisions — Bioscience, Diagnostic and Hospital – which develop, produce and market our innovative products and services to medical professionals in more than 90 countries around the world.
.
click link to View more:
http://grifols.com/en/web/international/about-grifols/serving-peoples-health