Attending the Citizen's Police Academy Application due March 24th.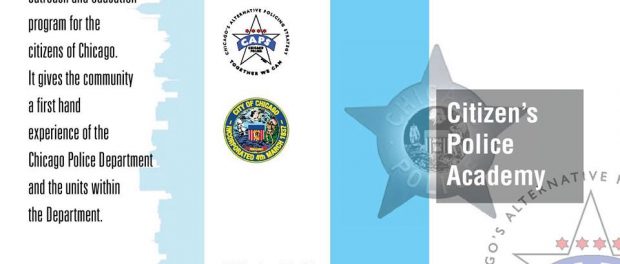 Info Forward by East Side Chamber of Commerce.
The 4th District is looking for community members who are interested in attending the Citizen's Police Academy. The Class is 10 weeks long and meet once a week the first class is scheduled to start on 9 April 19 from 6pm – 9pm. If you are interested please submit your application to the 4th Dist. Caps office no latter than 24 March 2019. If you have any questions please contact the Caps Office at 312-747-1708.