Avalon Odeum: Tribal Justice at Avalon Library.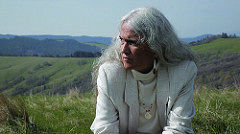 Wednesday, November 28, 2018 (6:00PM – 7:30PM)
Avalon
Description
In Tribal Justice by Anne Makepeace, two Native American judges reach back to traditional concepts of justice in order to reduce incarceration rates, foster greater safety for their communities, and create a more positive future for their youth. A co-production of Vision Maker Media and American Documentary | POV.
This event is a collaboration with the award-winning documentary series POV.
(photo credit: Anne Makepeace)
8148 S. Stony Island Avenue
Chicago IL 60617