Business Alert! Info Forward by Edward S. Stanford, 4th District CAPS Community Organizer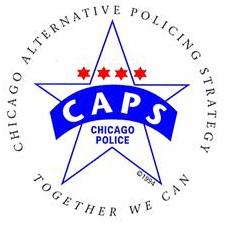 Bureau of Detectives – Area South
Business Alert
Alert# P16-2-008BA
February 2, 2016
Wanted For Armed Robberies
4th (South Chicago) &
22nd (Morgan Park) Districts
About This Crime:
This alert gives notice to commercial establishments in the 4th (South Chicago) and 22nd District
(Morgan Park) of two reported drug store robberies. In each incident, the offender entered the
location and approached the counter pretending to make a purchase. As the cashier opened the
register, the offender produced a canister of pepper spray and discharged it in the face of the
employee. The offender proceeded to remove money from the register and flee the location on foot.
Locations of Occurrence:
8700 block of South Stony Island Avenue on December 24, 2015 at approximately 10:11 a.m.
11000 block of South Western Avenue on January 15, 2016 at approximately 11:00 a.m.
About the Offender:
The offender is described as being a male, black approximately 30 to 40 years of age, 5'07" to 6'02",
160 to 225 lbs., with a medium complexion and hair worn in an afro.
Safety Tips:
Report suspicious persons, vehicles, and activities immediately
Ensure store video equipment/surveillance cameras are on, functional, and recording
If you are confronted by an assailant, remain calm
Never pursue a fleeing assailant, provide information to the police
If approached by a witness to the incident, request contact information
Dial 9-1-1 immediately and remain on-scene when possible
If you have any information about this incident,
please call the Area South Detective Division at (312)747-8273
Reference RD#: HY-548719 and HZ-116462
Chicago Police Department