Centro de Trabajadores Unidos Give free assistance to put together your citizenship application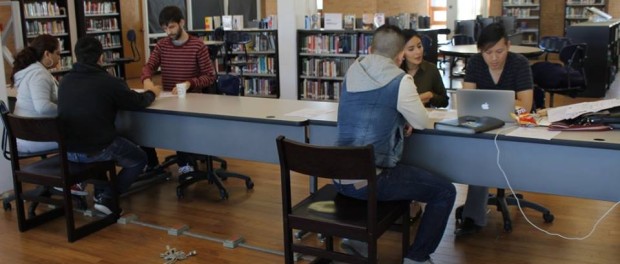 Centro de Trabajadores Unidos Workshop
Learn more about the process and requirements to become a citizen here:

 

http://www.uscis.gov/citizenship

When you are ready to apply, receive free assistance to put together your citizenship application at our next workshop.

Aprende más del proceso y requisitos de hacerse ciudadano aquí: http://www.uscis.gov/es/recursos

Cuando usted quiere aplicar, puede recibir ayuda gratis para preparar su solicitud en nuestro próximo taller.

Click Link to Learn more (video):
https://youtu.be/A6CT5pTMUMM

http://centrodetrabajadoresunidos.org/
Mary Claire Schmit Immigration Organizer with Centro De Trabajadores Unidos (left)
Feb 20, 2016
Next Workshop March 5, 2016 at Gallistel School 9am to 1pm

Centro de Trabajadores Unidos
Office Location: St. George Church 9546 S. Ewing
(773) 297-3370
http://www.centrodetrabajadoresunidos/..

Our Mission:

The mission of Centro de Trabajadores Unidos: Immigrant Workers Project is to have a powerful immigrant run organization in the southeast side of Chicago that will educate workers on their rights, develop leadership within the immigrant community, support and organize all workers as they fight for their rights in the workplace and fight for changing policy that increases standards for immigrant workers. The long-term vision would also include a component that would offer career advancement so immigrant workers can advance from low-wage, low-skill jobs into the high-skill jobs of our new economy. 

Our Vision:

We envision a healthy and thriving local economy in which workers rights are respected, their dignity upheld, and their labor justly compensated. Healthy workplaces support healthy individuals and families and together we build a strong community. Our work helps make our vision a reality by educating and assisting immigrant workers as they exercise their rights. CTU-IWP stands as a powerful example of the capacity of less-advantaged communities to interrupt cycles of poverty and injustice. 

Our History:

In 2008, after experiencing labor abuses, a group of immigrant workers were determined to create a stable resource to serve Chicago's southeast side. That resource would ensure low-wage immigrant workers had the tools and support to understand and stand up for their rights in order to create a healthy and sustainable community. Out of that impulse, they established Centro de Trabajadores Unidos: Immigrant Workers Project (CTU-IWP).