Chef Gloria Hafer Held Interviews for Youth Summer Jobs/Trade at Alderwoman Garza, 10th Ward Office.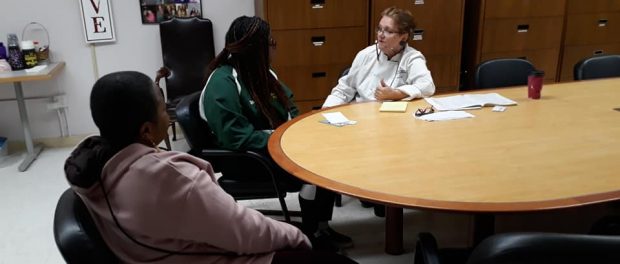 They are interviewing students right now for trade and job……. Join me today Tuesday- April 16th from 10am-1pm at our office (10500 S. Ewing Avenue). Chef Gloria Hafer will be interviewing CPS youth ages 14-19 years old for her 6 week culinary arts program this summer.
Youth must apply online at afterschoolmatters.org, they will be interviewed at the Job Fair. For more information, please call 312-816-6896.