ChicagoHousingExpo.com Free Workshop at South Shore Chamber, Inc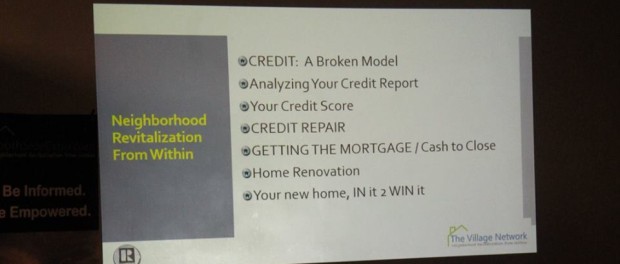 I love this couple. They give so much of knowledge to the community and we are so Bless to have them. Thank You LaShawn and Warren for all you do. I love how personal they are when you are in their workshops and you can feel the love. Keepin It Real!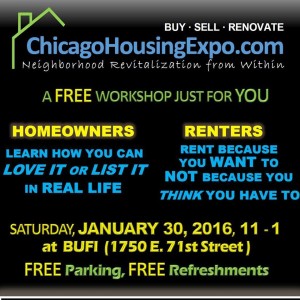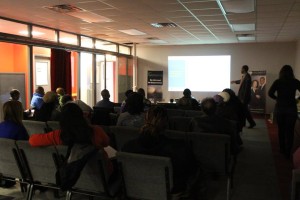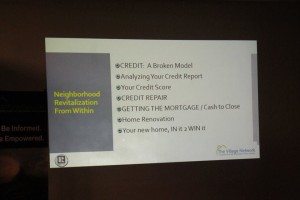 Neighborhood Revitalization From Within
Renovate a home that you
Own or Want!
Rent because you want to, not because 
you think you have to!
Think you can't buy or refinance? We will show you how at our workshop.
Lenders will be on hand to
Pre-Qualify on-the-spot 
Even if you're not ready, get an idea
of what you need to do to get Pre-Approved
CREDIT is only a problem if you don't understand it. See Warren's credit report
before and after 508 to 675. Say Goodbye to your Credit woes.
http://www.chicagohousingexpo.com/
W A R R E N & L A S H A W N
The Village Network, NFP
Introduction: