Community Presentation/Discussion on Development & Community Policing Strategic Plan with DePaul University hosted by Alliance of Southeast at South Chicago Library.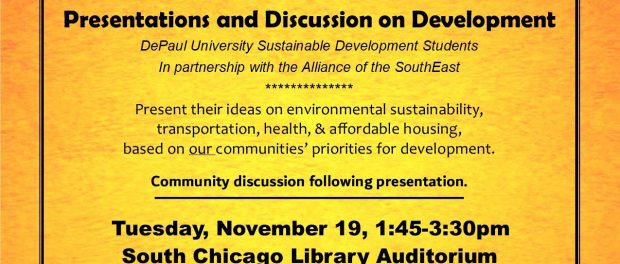 Presentations and Discussion on Development
Tues., Nov. 19, 1:45-3:30pm
South Chicago Library Auditorium, 9055 S Houston
DePaul University Sustainable Development Students
In partnership with the Alliance of the SouthEast
Present their ideas on environmental sustainability,
transportation, health, & affordable housing,
based on our communities' priorities for development.
Community discussion following presentations.