Four years later: Examining the growth of DACA in the U.S JULIÁN LAZALDE by Latino Policy Forum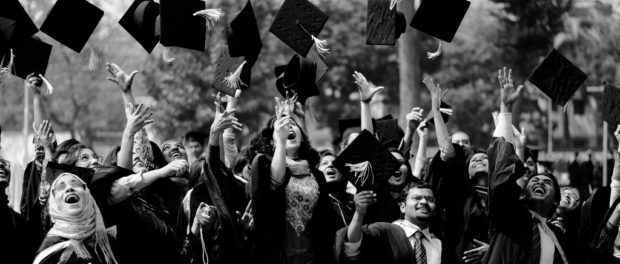 Wednesday, June 15 marked the Deferred Action for Childhood Arrivals (DACA) program four year anniversary. Since, over 728,285 initial DACA applications have been approved nationally. Of that, Illinois accounted for 40,162 according to the most recent data from the United States Immigration and Customs Services (USCIS). It is third most of any state in the country, behind Texas (117,025) and California (210,712).
DACA provides a two-year, renewable period of protection from deportation for eligible individuals based on criteria such as age, educational achievement level, physical presence in the country, good legal standing and when a person arrives in the country. DACA recipients also have the option to apply for a two-year work permit and possibility of overseas travel under the advance parole program.
Over the last four years numerous reports have demonstrated the positive impact DACA has had on recipients, their families, and our communities. Most recently, Dr. Roberto Gonzales from Harvard University and his research team at the National UnDACAmented Research Project (NURP) released reports documenting the benefits to obtaining DACA status and challenges faced particularly by undocumented/DACA youth and young adults in their path to higher education and employment.
Dr. Gonzales and his team also released a special report on Illinois titled "'How Will I Pay for It?' Undocumented Students and the Barriers to College Affordability". Much like companion reports on national DACA statistics, the report highlights the financial difficulties encountered by undocumented students in Illinois as they attempt to transition from high school to postsecondary education. In addition, a report from the Institute on Taxation and Economic Policy noted undocumented immigrants in Illinois currently pay an estimated $743 million in state and local taxes. However, the same population would pay an estimated $67 million more if the immigration executive actions (DACA, expanded DACA, DAPA) were enacted.
As immigrants and allies continue to wait for the Supreme Court's decision on U.S v. Texas, the immigration executive actions expanded DACA and DAPA, it is imperative to recognize the successes of the current DACA program. DACA has temporarily removed barriers for over 700,000 immigrants across the country. As the country awaits the fate of expanded DACA and DAPA, immigrants and allies will continue to remember, and remind elected officials, of the need for long-term legislative solutions to bring millions of immigrants out of the shadows of society and economy.
That DACA has just turned four is a testament to the tireless advocacy of immigrant youth, young adults, allies and immigrant-serving organizations. Countless one-on-one informational sessions, community-wide informational and legal assessment workshops demonstrated the desire of the undocumented community to come out of the shadows and be recognized as what they have always been and continue to be – social, educational, and political leaders in the communities.Despite the well-documented challenges, the research has shown how DACA has fulfilled its promise to expand access to post-secondary education, improve employment possibilities and wages, and improve socioemotional well-being. All of which certainly contributes to strengthening families, communities and the country.
For more information on DACA please see the Forum's DACA Resource Packet and/or fill out the workshop inquiry form to participate in a DACA informational presentation (English, Spanish or bilingual).