Free Job Informational Job at Lakeside Alliance Resource Center Hosted by Chicago Women In Trade.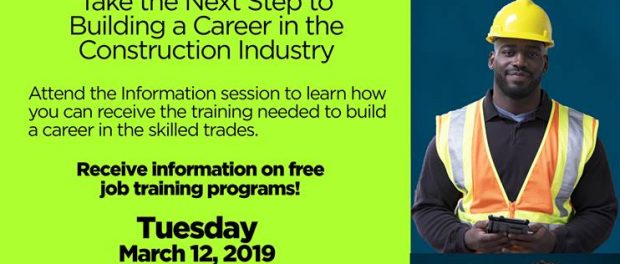 We Can Build It: Partnership for Community Jobs is an initiative led by Chicago Women in Trades and formed between the workforce system, construction contractors, apprenticeship programs and training providers to connect community residents (women and men) to construction careers. Please spread the word for the upcoming info session hosted by CWIT with our partners participating @Lakeside Alliance Resource Center.-1750 E. 71st Street,Chicago, IL, 60649, Tuesday, March 12 @ 11:00am and 5:30pm.
CWIT programs remain focused on women, our partners for "We Can Build It" can accommodate both men/women in their training and services.