HOW AFRO-LATINIDAD IS PERCEIVED IN OUR COMMUNITY BY BARBARA GONZALEZ …Latina Magazine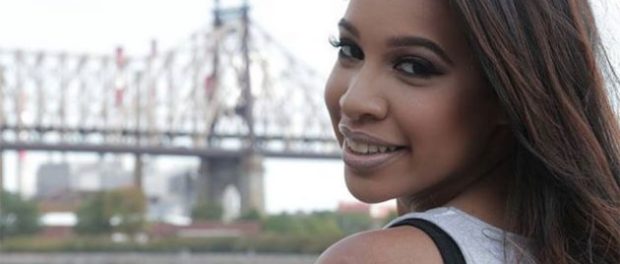 HOW AFRO-LATINIDAD IS PERCEIVED IN OUR COMMUNITY
Our very own digital deputy editor, Jada Gomez, was featured on the Roland S. Martin podcast, where she spoke about her experience as an Afro-Latina and how Afro-Latinidad is percieved within Latinx culture.

READ: Dascha Polanco Schools Charlamagne On What It Means To Be Afro-Latina

Gomez, who comes from a Honduran and African-American mother and a Puerto Rican father, spoke about how she's broadening the perspective of what a Latina looks like.

"I think there's a mainstream view of what a Latino looks like, what she does, and what she eats that's very basic," Gomez said. "[Society] thinks she looks like Sofía Vergara, when that isn't always the case."

She uses her mother as an example, who she says looks African American, doesn't speak Spanish and often gets criticism about it from people within and outside of the Latinx community. She says this is something that definitely needs to be fixed within the culture.

According to Pew Research, nearly a quarter of Latinxs in the United States identify as Afro-Latino, but only 24 percent of them identify as Black when asked about their race.

"I don't think it's a shock to anyone that many Afro-Latinas have to defend their Latina roots," Gomez said. "There's always this feeling that we have to choose … but we all share the same culture and we all have a place at the table."

PLUS: 10 Afro-Latina Anthems You Need to Hear

To listen in on more of the conversation, check it out here.