Illinois Board of Higher Education approves $2.2 billion request for public universities by Illinois News Network.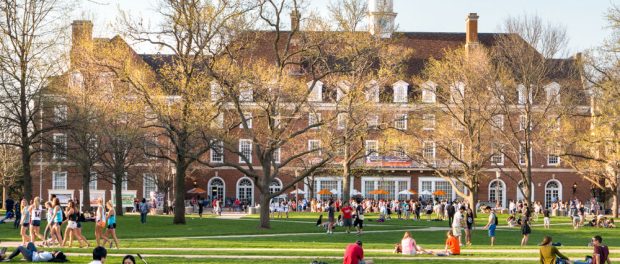 The man who cast the lone "no" vote on a proposal for Illinois' public universities to get a double-digit funding increase in the coming state budget said Illinois can't afford it.
The Illinois Board of Higher Education voted 13-1 this week to approve a proposed request for an additional $314 million for the state's public universities for fiscal year 2020. That's a 16.6 percent increase over the previous year.
Illinois Board of Higher Education Chairman Tom Cross said the total $2.2 billion request is a commitment to ending out-migration of Illinois students.
Board member John Bambenek was the only "no" vote. He said the request wasn't based on clear metrics.
"Right now, basically, we just take the previous year's numbers and add a percent here, add a percent there, but there's no real metrics," Bambenek said. "There's nothing like per-pupil funding that you seen in K through 12 education," Bambenek said.
He wants to see future budgets for higher education work from defined metrics because some schools have increased enrollment while others are teaching fewer students.
The approved request includes new or increased grant lines of $25 million for assistance for nonpublic institutions, $26 million for veterans and national guard, $20 million for the AIM HIGH program and $100 million for the Monetary Award Program.
Bambenek said he likes the MAP request, but there's no spare money in the state's budget "absent a tax hike or a sudden willingness of Democrats in Springfield to make some spending cuts."
Cross said the proposed increase for higher education is still lower than the $2.4 billion it got in 2002.
"Universities still haven't come close to recovering from the worst blow, which was the stopgap budget of fiscal 2016," Cross said.
Bambenek said that doesn't include pensions.
"Once you start including the [State Universities Retirement System], the state university pension funding in that education funding has been increasing," Bambenek said. "Its just that pensions have been eating more and more of it as the pension ramp ramps up and as we're paying our back-due debt pension liabilities."
Bambenek said the state "can't not count your payroll expenses" as part of the overall higher education funding. He said people are avoiding "even talking about the 800-pound gorilla in the room that is devouring all sections of the state budget and not just higher education."
He said despite his opposition the proposal is now forwarded to the next legislature and governor to work into their budget for the coming fiscal year that begins July 1.