Is Chicago about to ruin Jackson Park? by HuffPost.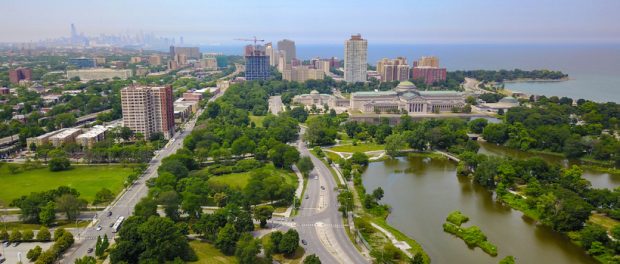 Info Forward by Stephanie W. Trussell:
If you're looking for a good example of poorly integrated site planning, look at what Chicago is and isn't doing at historic Jackson Park. The city has already lopped off more than 20 acres of the park for the Obama Presidential Center (OPC), there's a proposal to consolidate (and privatize) two golf courses, and road closures and re-alignments are also being planned, along with other changes.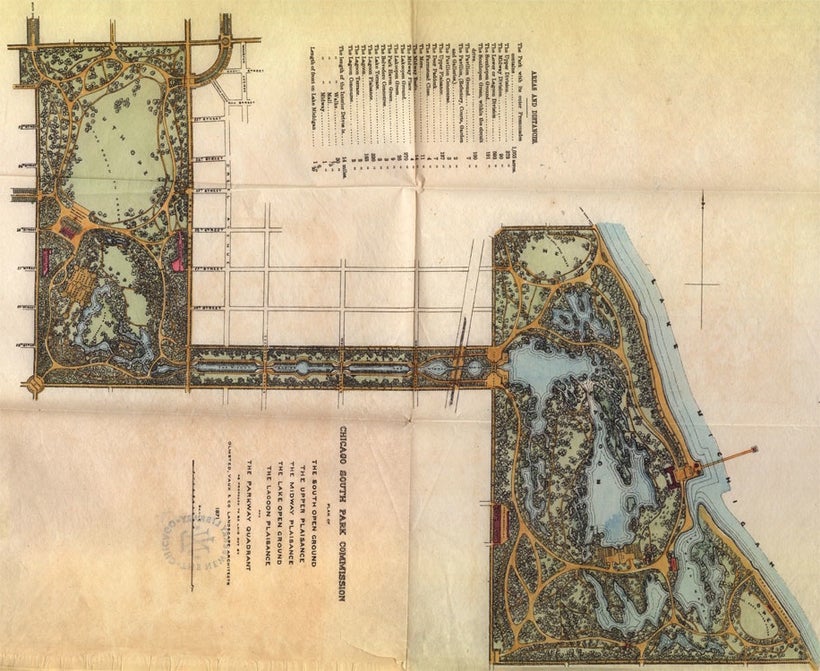 The OPC, originally sold to the public as a presidential library to be administered by the National Archives, a federal entity, will instead be a private facility occupying confiscated public parkland. And now the OPC's proponents want more public parkland, up to five acres of the neighboring Midway Plaisance, for an above-ground parking garage.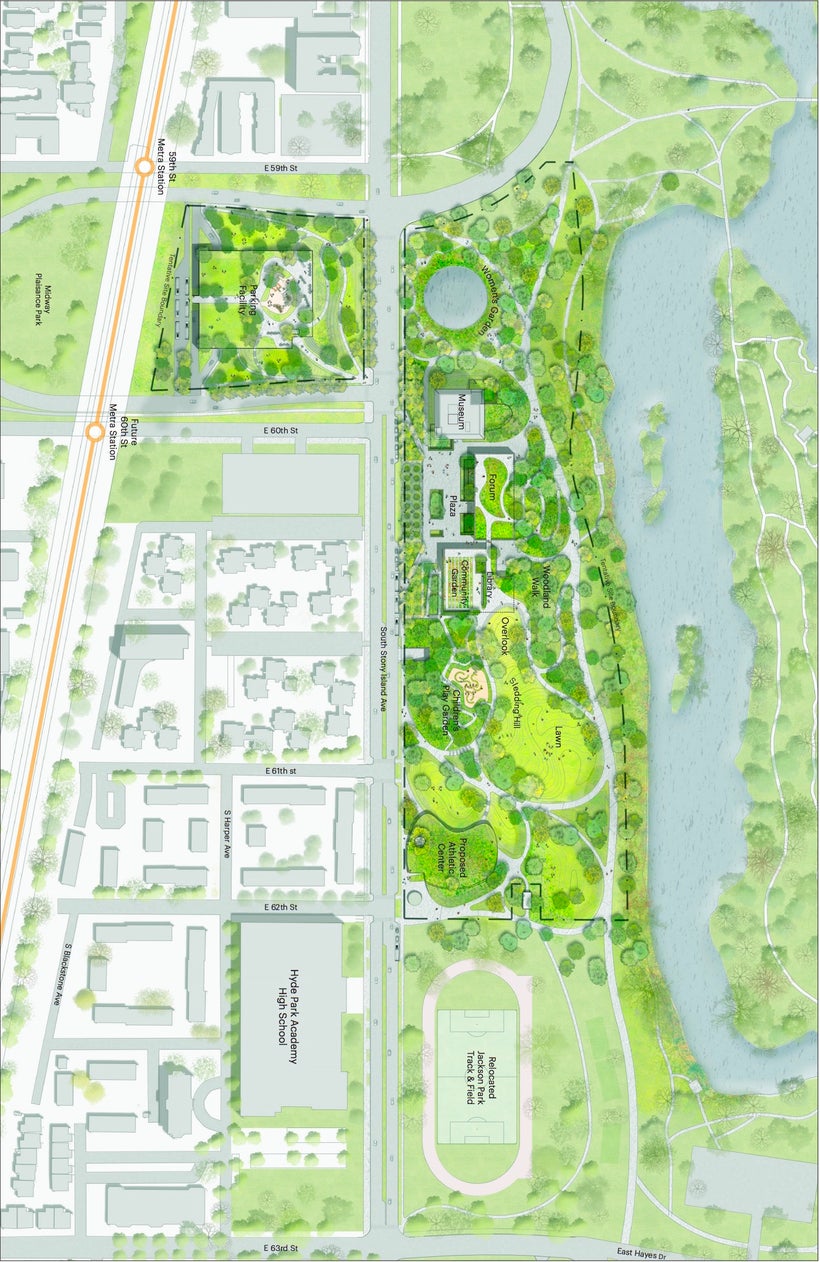 So how could this happen? [a] There's no overarching comprehensive plan or vision for Jackson Park (not to mention the South Park System as a whole); and [b], the public review processes involved are complicated, which gives cover to the City of Chicago, OPC proponents, golf course consolidation proponents, and others. Consequently, all of the proposed projects are being looked at in isolation rather than as interdependent. To understand why that's a problem, a quick historic overview is necessary.
Olmsted and Vaux designed the park system in 1871 on flat land Olmsted deemed "extremely bleak." The site's characteristic level topography was ultimately leveraged in the park's design to provide sweeping views to what Olmsted considered the park's most important attribute, Lake Michigan. Some two decades later, Jackson Park was chosen for the 1893 World's Columbian Exposition. Olmsted, working with his associate Henry Codman and architects Daniel Burnham and John Welborn Root, designed the setting of the vaunted White City, a showcase of Beaux-Arts classicism whose formality was artfully juxtaposed with the rugged shorelines of naturalistic lagoons and islands. It was a massive success; nearly four-dozen nations were represented at the exposition and it attracted more than 25 million people (for context, the U.S. population was then approximately 63 million).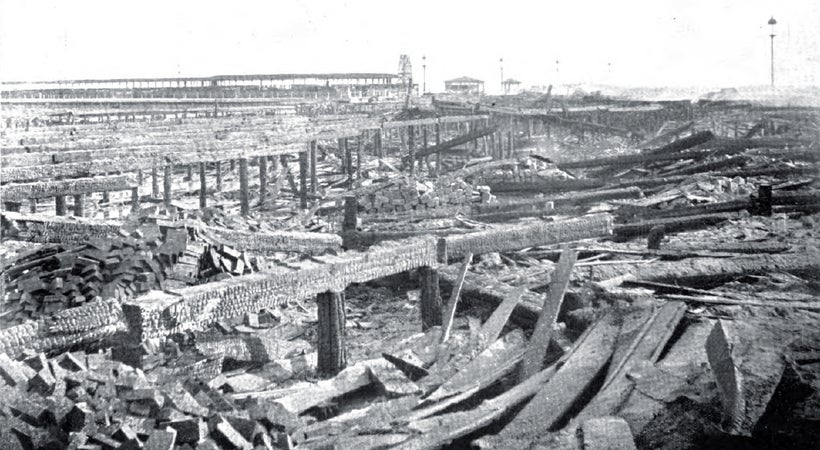 After the exposition closed, a series of fires ravaged the site, beginning in January 1894, leaving a landscape strewn with charred remains. After the remaining crippled structures were demolished, only five exhibition buildings were left standing. In 1895, Olmsted turned his attention to the site for a third time, resulting in a comprehensive plan that would heal Jackson Park. He and his firm, Olmsted, Olmsted & Eliot, proposed that "many of the features characteristic of the landscape design of the World's Fair" would be retained while providing "all of the recreative facilities which the modern park should include for refined and enlightened recreation and exercise." The 1895 plan occupies a special place in the history of landscape architecture as perhaps the nation's earliest large-scale brownfield-remediation project.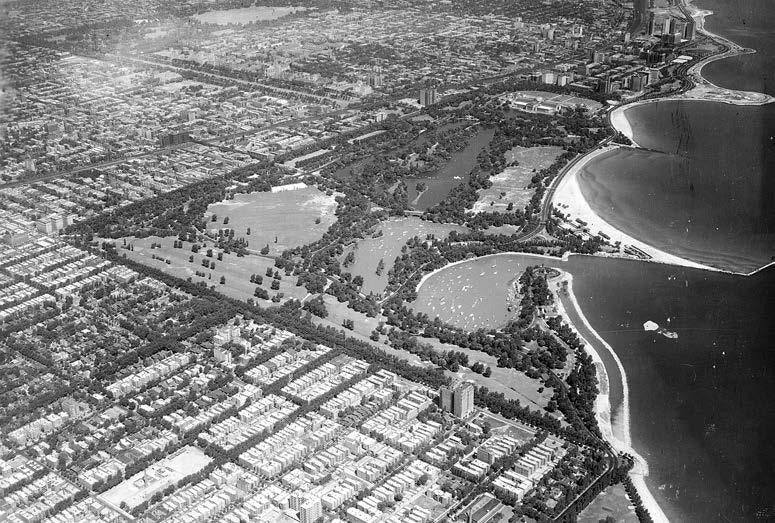 https://www.huffingtonpost.com/entry/is-chicago-about-to-ruin-jackson-park_us_5a4be49de4b0df0de8b06d88?fbclid=IwAR15Pk_cVsDq7mwaU3UkSLD8NCZBhwoELPdg_yl-8Ve4YRZw7h7jKkNYWQo