It's a Runoff in the 5th Ward between Alderman Hairston & Candidate Calloway Hosted by Neighborhood Network Alliance.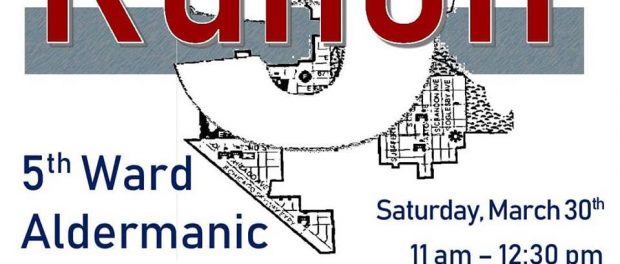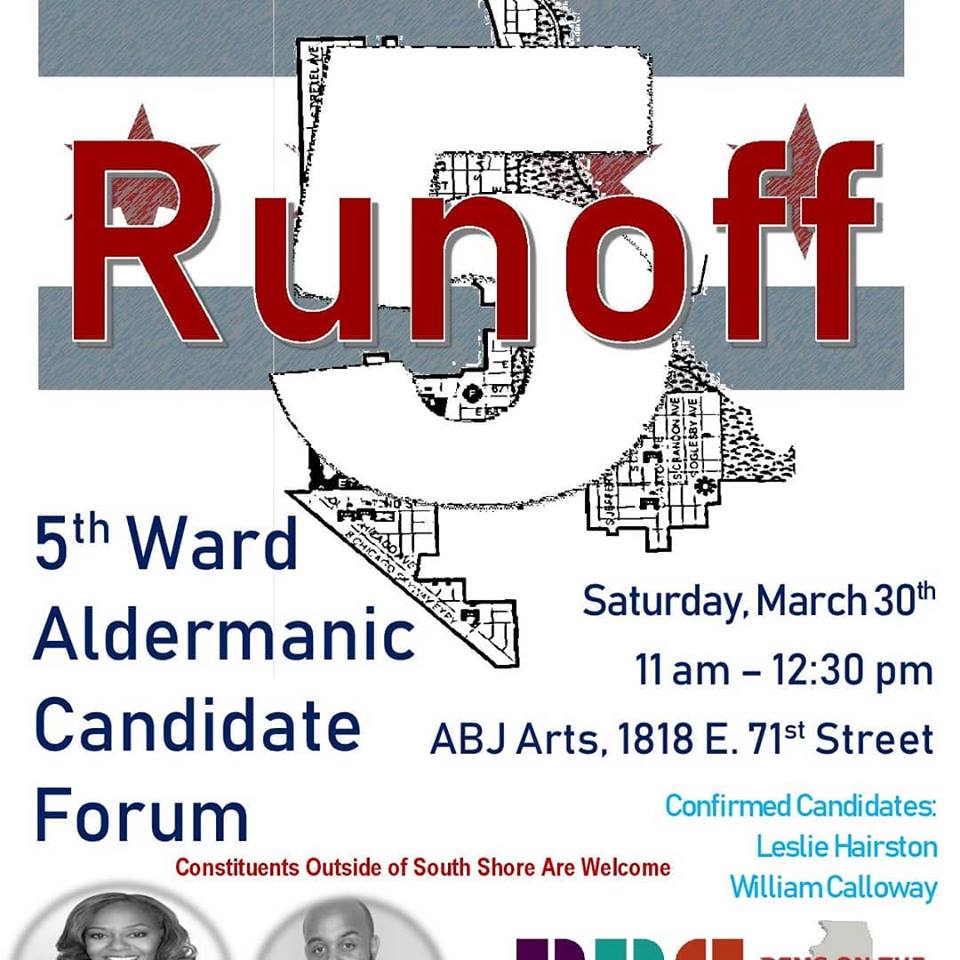 Date: Sat, Mar 30, 11:00 AM
Location: ABJ
The 5th Ward is in a runoff with William Calloway and the incumbent Leslie Hairston. Come out hear what they have to say about OPC – CBA, Economic Development, and Safety/Security; and ask your questions.
https://www.eventbrite.com/e/its-a-runoff-in-the-5th-ward-tickets-58451396701