Job Alert!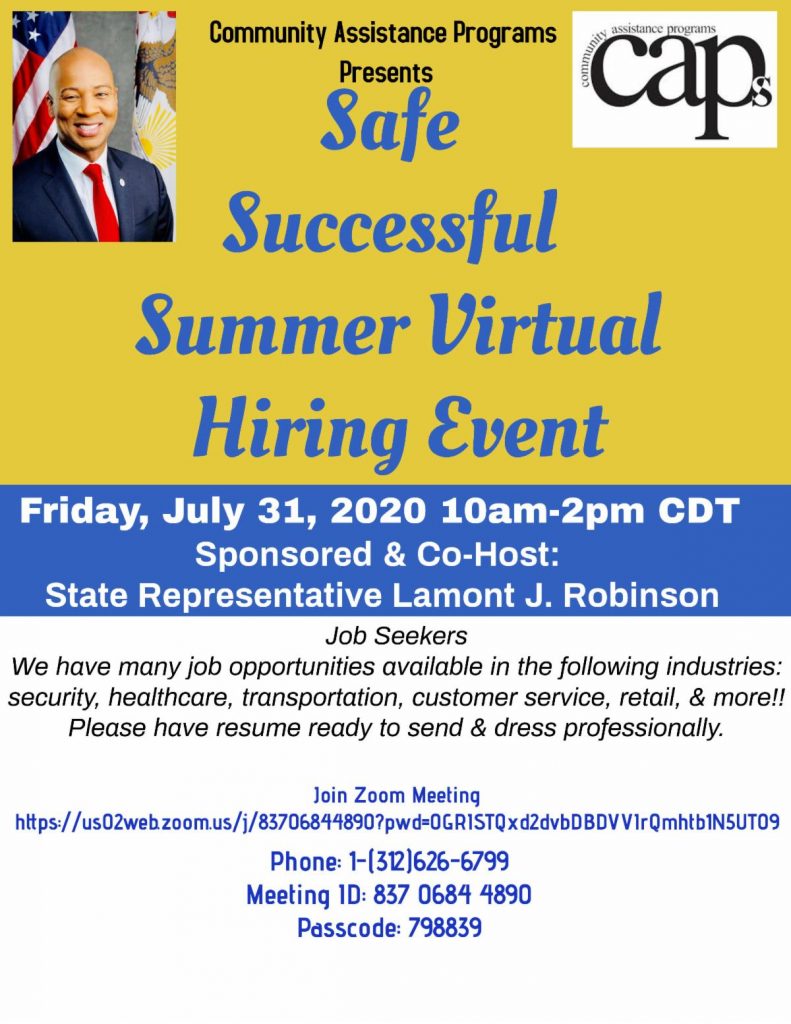 ————————————————————————————————————————-
This week, Governor JB Pritzker and the Illinois Department of Commerce and Economic Opportunity (DCEO) announced a 
$4.7 million investment that will expand the Illinois Apprenticeship Program
 to serve an additional 568 residents in training programs over the next two years. Overall, the State of Illinois is making a $20 million investment in the Illinois Apprenticeship Program to support 17,000+ apprenticeships in 2020 alone.
To support this expansion, the State is awarding grants to 25 partner organizations who will expand training programs and employer partnerships, with an emphasis on growing capacity in underserved communities. New and expanded programming will include an array of training pathways that are high-demand and high-paying career fields, such as IT, manufacturing, construction, pharmaceuticals, and more.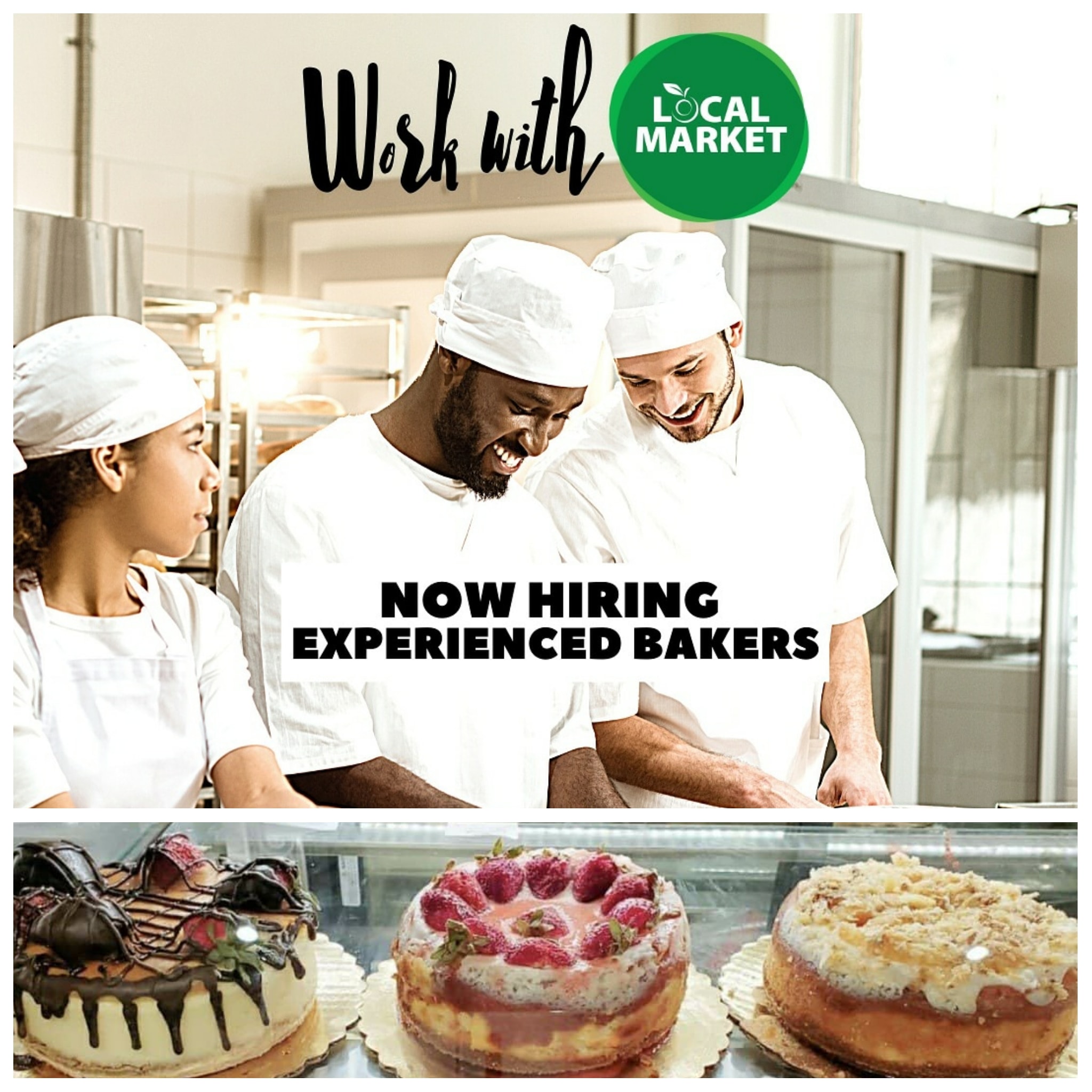 Now Hiring*** Experienced Bakers!
Local Market Foods, located in Chicago's South Shore Area features the freshest meat & seafood, produce, bakery, specialty deli products, full-service catering, to-go family meals and food from around the world.
2101 E. 71st Street Chicago, Illinois 60649
– Please stop in to see Eddie at Local Market Foods
– Email Resume to Eddie@localmarketfoods.com
– or Fill out an Application at careers.localmarketfoods.com

Tuesday, July 21, 2020 at 7 PM – 8 PM EDT
Hosted by 
Federal Bureau of Prisons – Career Connections
When you work on the inside, you make a difference. Our Correctional Officers change the lives of individuals, so they return to society as improved citizens.
At the Bureau of Prisons, you'll have more than a rewarding career. You'll join a dedicated community of professionals working to further our mission. One team, one mission.
We're hiring today. Join our Facebook Live on July 21 to learn more and apply.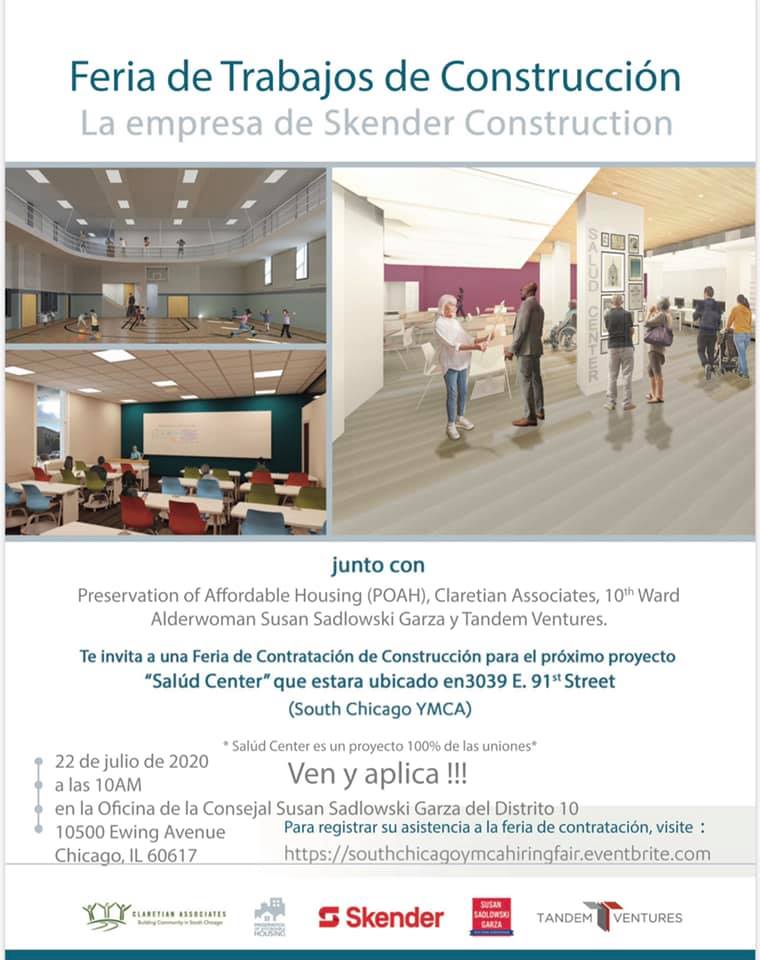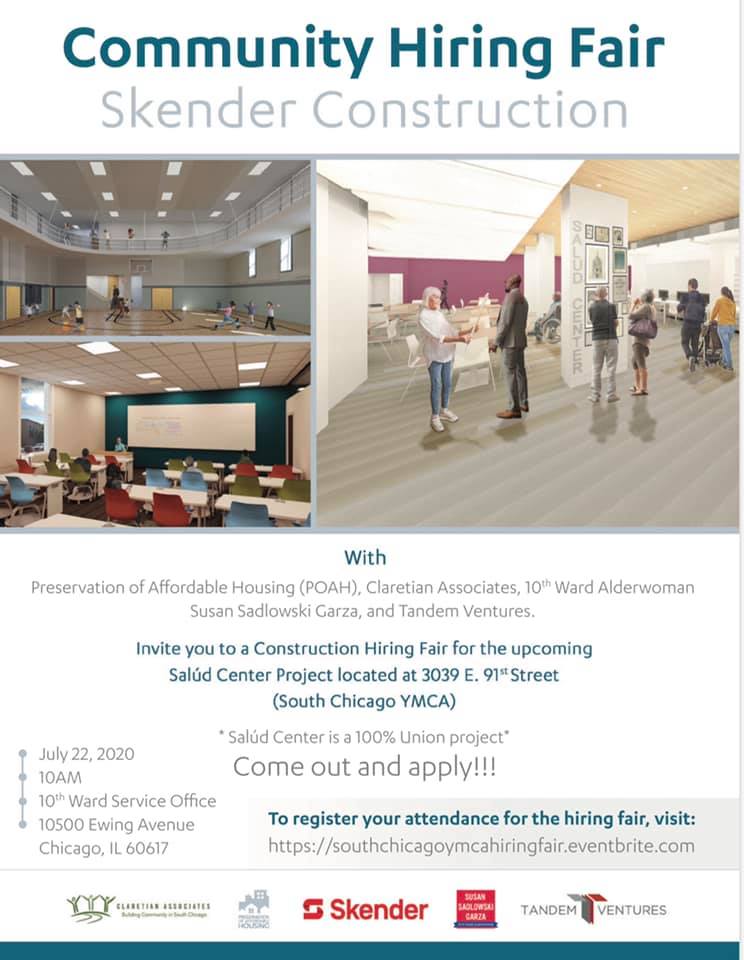 Community Shared, Please If Aware of More Jobs To Be Shared Please email: work2gether4peace@yahoo.com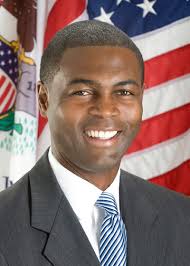 ---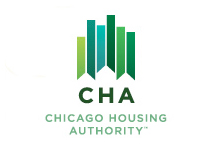 SECTION 3 OPPORTUNITIES – Monday, June 29, 2020 6pm Posted
JOB TITLE: Laborer
Company Name: MPZ Masonry, Inc.
Description: This position is for Laborer supporting masons / bricklayers. REQUIRED: Experience in masonry, scaffolding card, and OSHA 10 are required. RESPONSIBILITIES INCLUDE: • Assisting and supporting bricklayers in completing masonry installation work activity in accordance with established installation requirements (including lifting CMUs and bricks, mixing mortar and grout, operating mixer/silo, erecting scaffolding, operating saws and other tools typically used in masonry). • Will be required to lift up to 40 pounds from the floor to waist level and carry such ·objects for at least 30 feet. • May be required to lift up to 80 pound from the floor to waist and place on wheeled portable vehicles to move components into position for proper installation • Will have to climb to elevated locations using ladders, stepladders, or elevated platforms to work (up to 75 feet). • Attending periodic safety meetings held Safety Manager along with weekly "Tool Box" meetings conducted by the Foreman. • Performing all masonry support work with a "Safety First" mentality including but not limited to such things as, fabrication of raised work platforms, staging materials and moving materials to specific bricklayer work locations at the project site. • Adhering to all company guidelines found in formal Employee Handbook and Safety publications. Must be union member (Laborers' International Union of North America-LiUna) to work in company. PREFERRED BUT NOT REQUIRED: Certification and experience operating motorized equipment (forklift) to move and/or stage materials, platforms, etc. to various locations on the job site. UNION MEMBERSHIP: For the otherwise successful candidate who is not a member of LiUna but will complete the application, apprenticeship, and other requirements in order to become a LiUna member, the company will reasonably cooperate in satisfying the requirements imposed on sponsoring companies by LiUna (hourly wage will be adjusted per union contract for apprentices).
For more information and to review all available positions, please log in to https://section3jobs.thecha.org/UserSignIn.aspx using your email address and password. If you need additional assistance call (312) 542-8802 or email Section3@thecha.org.
---
Info Shared by State Representative Lamont J. Robinson:
New Positions Being Offered
After School Matters
 is presenting programs for teens across Chicago, offering opportunities to tap into their passions and develop skills which will help them in college and beyond – all while receiving a financial stipend for participation. While this summer's programs will look a little different, with all programs operating remotely, this offers teens the opportunity to participate in any of their programs, with no concern about geographic location.
Illinois Work Net Job Finder
: Find job openings ranging from entry-level to technical professional across all types of industries and career fields.
Chicago Building and Construction Trade Opportunities
: An apprentice is a worker who learns a skilled trade through planned, supervised, on-the-job training and related classroom instruction. Union apprentices are a regular part of the work force and earn wages while acquiring important skills through three-to-five year apprenticeships. At the completion of the program, an apprentice becomes a journeyperson, who is fully qualified to perform the work of the trade and earns full pay for their skill.
Additional Opportunities:
---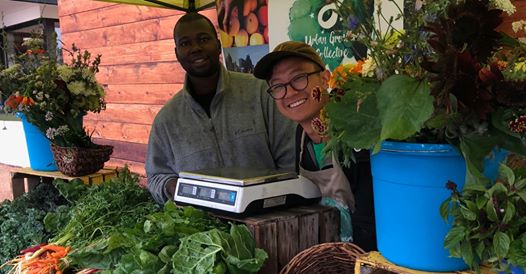 Find the full job description here: https://urbangrowerscollective.org/employment/
Position: We are seeking an individual who has an interest in all aspects of sustainable urban agriculture activities, focusing the bulk of their duties on providing administrative support to the executive team and management staff. The position is dynamic and requires a well-organized individual with excellent communication skills, as well as the ability to work well with diverse individuals and communities. The Administrative Coordinator and Bookkeeper will report to the CEO Financials.
Primary Responsibilities
• Keep daily log of and respond promptly to phone calls (including caller, phone number, time of call, and topic of call) and emails. Distribute pertinent calls to department heads as needed. Maintain a system to track that follow-up occurs in a timely manner;
• Provide information to the public by answering general questions about the organization and greet visitors in a kind and friendly manner;
• Bookkeeping duties: filing of receipts, writing checks, managing accounts payable & receivable, gift processing, and reconciliation of accounts;
• Manage office inventory of supplies and place orders when supplies run low;
• Prepare and monitor invoices;
• Maintain up-to-date employee holiday records;
• Carry out administrative duties such as filing, tracking, copying, binding, scanning etc.
Assist farm staff and supervisors with correspondence including, but not limited to, creating signs and documents, printing, and ordering supplies;
• Keep Main office clean, e.g. files are organized, trash is taken out, office is "presentable" at all times;
• Maintain computer and manual filing systems;
• Receive, sort and distribute the mail daily;
• Coordinate repairs to office and farm equipment;
• Organize and schedule meetings and appointments;
• Aid in event planning including but not limited to our annual fundraising event;
• Support managerial staff in hiring new staff by completing reference interviews, managing
paperwork and hiring documents, and scheduling interviews;
• Manage and track Fresh Moves Mobile Market income weekly. This task will include making deposits at the bank.
Qualifications:
• Bachelor's degree is preferred but not required.
• Must be licensed to drive in the United States.
• Minimum of two-years related experience in an administrative and book-keeping role.
• Excellent attention to detail, organizational and problem-solving skills.
• Robust written communication skills; strong editing skills and ability to write clearly and concisely.
• Strong computer skills with proficiency in QuickBooks and MS Office (Word, Excel, PowerPoint, etc.).
• Ability to work in an open-office environment.
• Friendly and positive demeanor with a willingness to take feedback and grow as an employee.
• Must be able to work well under pressure in a team environment, handle multiple assignments, and meet deadlines.
• Ability to work as a team and gather necessary information from program, finance, and development staff.
• Passion for sustainable food systems and urban agriculture.
UGC provides equal employment opportunities to all employees and applicants for employment without regard to race, color, religion, sexual orientation, sex, gender identity, national origin, age, disability or genetics.
Pay-rate determined by years of experience; range $35,000 – $37,000 plus benefits.
To apple, please send resume and three professional references to info@urbangrowerscollective.org.
---
---
---
---


Executive Director, Community Programs Accelerator
Job Description and Application
Director of Programs, Turning the Page
Job Description and Application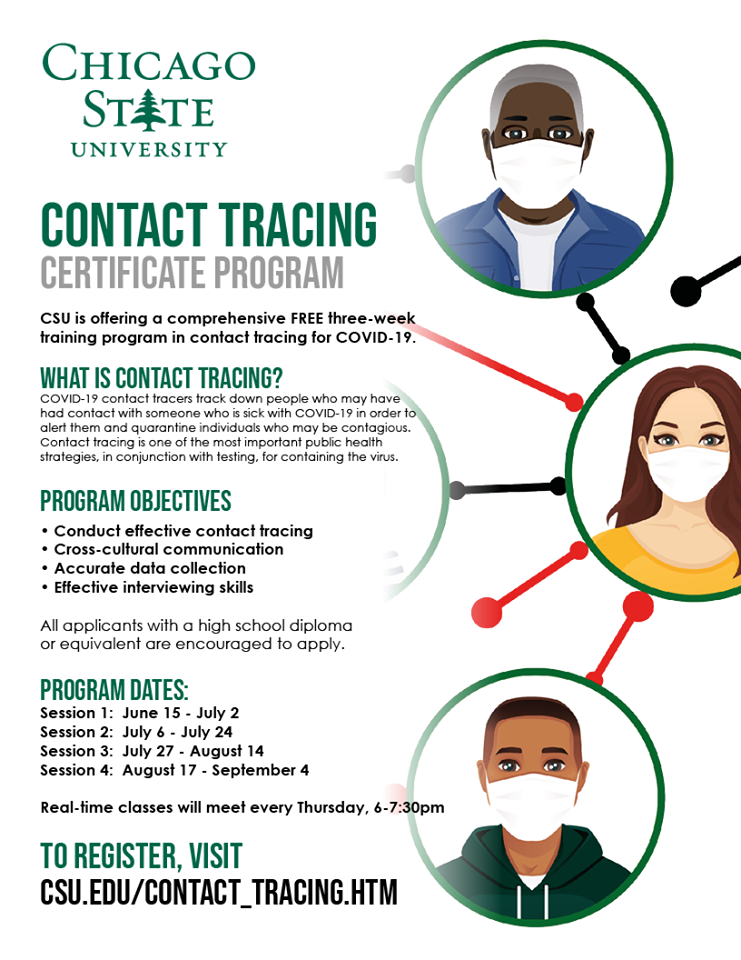 City, States,  & Organizations Assistance With Jobs' Search
---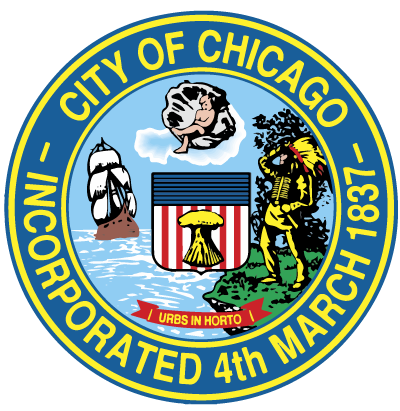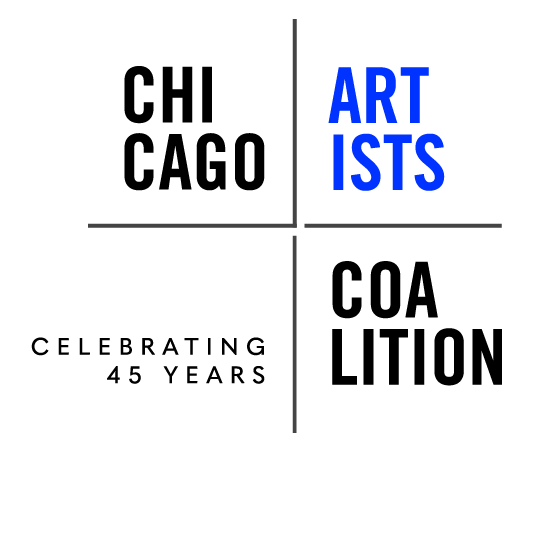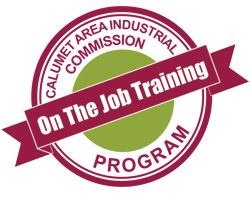 The Calumet Area Industrial Commission (CAIC) administers funding for On the Job Training of new employees with private sector employers throughout the Chicagoland area. The OJT Program has been established to help unemployed and displaced workers train for new careers and assist employers with the cost of training new workers in the skills required to be productive employees within their respective enterprises. CAIC works directly with your HR department to ensure that only candidates that meet your specific needs are referred to your business for potential training. Because CAIC knows industry, they find employees with the work skills and work histories that fit with the job specifications. You make the final decision on whether a candidate meets your standards. You may be reimbursed for 50% of the trainee's wages for up to two months of on the job training. This amount is reimbursed to you directly by CAIC.
http://calumetareaindustrial.com/on-job-training
southeastjobscollaborative@gmail.com
Facebook Page
Youth JOBS:
Earn money and explore new career paths in one of several program areas, including Green Teens, Art Apprenticeship and business. Hundreds of students take part in our robust teen employment program that includes hands-on…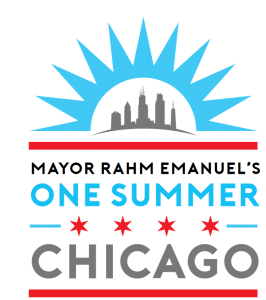 http://www.onesummerchicago.org/
_______________________________________________________________________
---
State of Illinois Job Opportunities
State Representative Marcus C. Evens Jr. Job Listing:
---

---
Alderman's

 Posted:
Alderman Hairston 5th :
Alderman Mitchell 7th:
Alderman Harris 8th:
Alderwoman Garza 10th: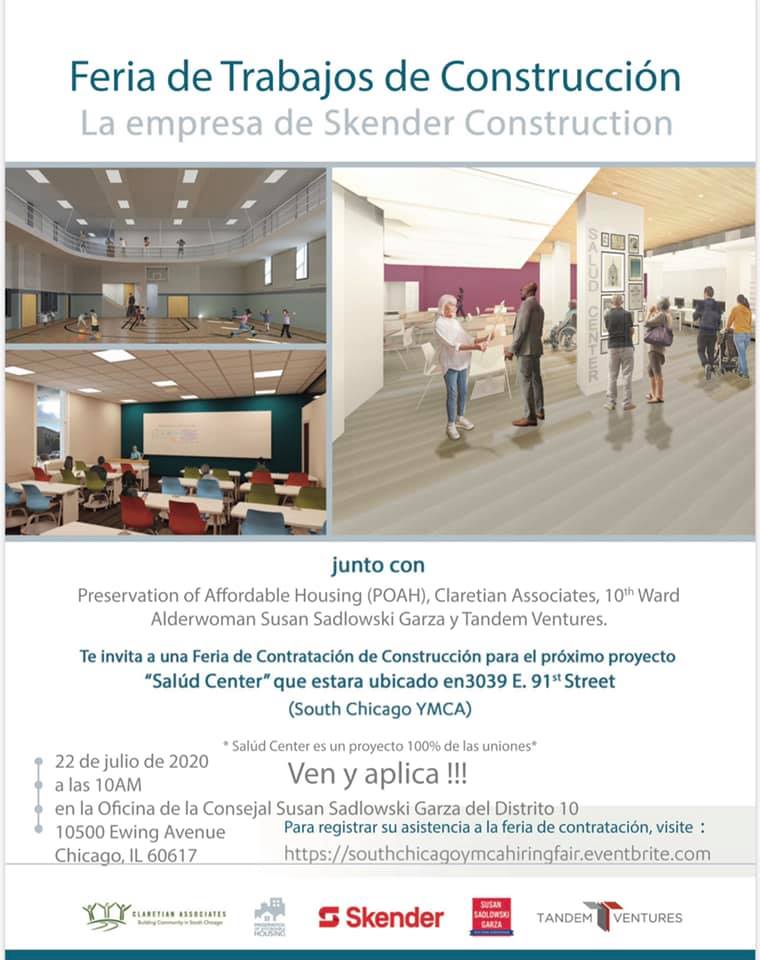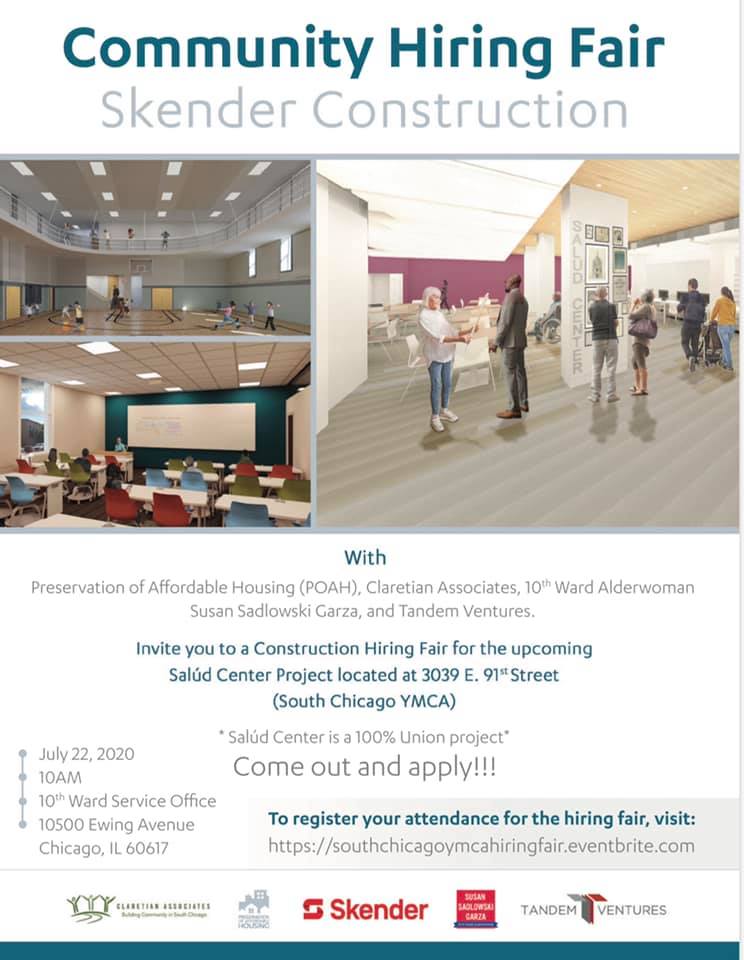 ---