Keiana Barrett 2015 Why I am Running for 7th Ward Alderman….A Fresh Start!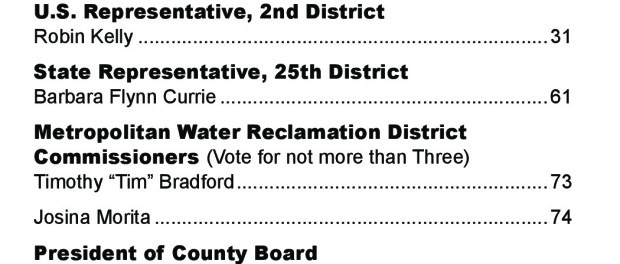 The 7th Ward Needs a Fresh Start!
I want to create a fresh start for the 7th Ward and all our children
Neighbor,
WE NEED A FRESH START and I NEED YOUR SUPPORT … The 7th Ward is a community in need. Having grown up here, worked here and as a mother raising two children right here, I am determined to ensure the 7th Ward is safe, economically strong and full of first class educational options. Our community assets and growth potential is being diminished due to a lack of critical resources. We need experienced leadership that knows how government works, understands the needs of the 7th Ward and realizes the importance of being accessible and accountable to residents. We need an advocate that will deliver services, jobs and innovative partnerships to the ward. We need a worker that will focus on solutions, while empowering residents and community stakeholders to band together to reclaim our neighborhoods. I am that worker, advocate and leader – and with your support we can create 'A Fresh Start' for the 7th Ward. The Election for Chicago City Council members is February 24, 2015. The Keiana Barrett 2015 team will educate voters tomorrow about judicial candidates and the importance of voting. Click here to volunteer for Primary Election Day tomorrow. With Action, Keiana Barrett
Candidate for 7th Ward Alderman & Proud 7th Ward Resident
P.S. Tomorrow is the March Primary Election, we encourage you to make it a community affair by taking your friends and family to the polls. Information on polling places can be found here.
---
Keiana Barrett 2015 Primary Election Sample Ballot
---
COMMUNITY ACTION SUMMIT RESOURCES
CAREER DEVELOPMENT/JOBS: Chicago Watts Chicagoland Jobs Board
EDUCATION: Please review Youth Resource Guide below
SAFETY/COMMUNITY CLEAN UP: Fresh Start Community Clean Up Week: April 13-19
ELECTION DAY: Click here to volunteer with us on Election Day at our office located at 8056 S. Brandon Ave
Community Action Summit organizer Keiana Barrett speaking to neighbors about  job creation
---
FRESH START CLEAN UP WEEK April 14-19
When I was a Chicago Public Schools student, Spring Break week was called  'Clean Up Week'. So I am inviting my neighbors to join me as we flash back and spring into action by cleaning up and beautifying our blocks during Spring Break week April 14-19. In addition to improving the appearance of our community, this clean up can serve as a meaningful activity for our young people while they are out of school. Click here to RSVP fo

r Fresh Start Clean Up Week

.
We will work as a team to clean up 95th Street in Jeffery Manor starting at 11am on Saturday, April 19.
Please click to volunteer with us
. Let's grab a young person and come together as a community to beautify our blocks, plant flowers, clean vacant lots.
Call 311 to Order Supplies
This service request is used to request supplies for neighborhood clean-up activities. Tools are loaned to community groups and members throughout the year. Requests for tools must be received 3-4 business days prior to date of clean up. Tools and bags will be picked up at the 7th Ward Streets & Sanination Ward Yard located at 9160 S. Harbor Drive. Groups wishing to have a weekend clean up must pick up the supplies on Friday. 
-Keiana
Free Money for School Click here for information about college scholarships.