Marissa Alexander Released From Prison "Stand your ground" law The Root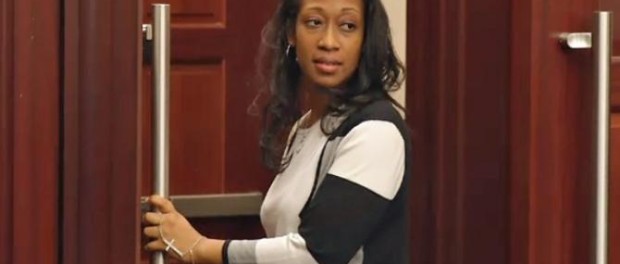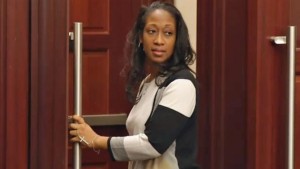 The Florida mom who became the center of a national debate on race and disproportionate sentencing behind the state's controversial "Stand your ground" law will serve the remainder of her sentence on house arrest.
Marissa Alexander, the Florida mother who fired warning shots to stop her abusive ex-husband's attack in 2010, may finally see the dark days of prison behind her, with a judge releasing her late Tuesday to serve the rest of her sentence on house arrest.
"Today, after the sentence given by Judge Daniel, my family and I will be able to move on with our lives," Alexander, reading from a prepared statement, said shortly after her release, News 4 Jaxreports. "Although the journey has been long and there's been many difficult moments, I could not have arrived here, where I am today, without the thoughts, many thoughts and many prayers, of so many people who voiced their support and encouragement. Words can never express my gratitude for those who stood beside me, including my children and family. I am also grateful that Judge Daniel approached this case with such care and diligence."
According to the news station, Alexander will have to wear a GPS monitor for the next two years and "will only be allowed to leave her home to go to work, job interviews, church, family medical and dental appointments and to visit her children's schools."
She will have to seek a judge's permission to do anything else.
Alexander's story and subsequent prison sentence became part of a national debate about Florida's controversial "Stand your ground" law. In August 2010, some nine days after giving birth to her daughter, Alexander claimed that her estranged husband, Rico Gray, assaulted her. She retrieved a gun and fired what she claimed was a warning shot in the direction of her husband, who was near his two young sons.
A jury disagreed with Alexander's claim and convicted her on all charges. "She was sentenced to 20 years in prison under Florida's minimum-sentencing guidelines for using a firearm," according to the news station. While her conviction was overturned, she faced a retrial that would have put her back in prison when she accepted the two-year house arrest plea deal.
According to the news station, Alexander's deal does not come cheap. The monitoring system will cost around $105 a week and will total some $11,000 over the two years that Alexander will be under 
Donations collected since Alexander's arrest will cover the cost of the monitoring, and the news station notes that Alexander already has a job offer from a local pastor, under his ministry.
Alexander ended her statement detailing the daily life routines she can't wait to return to. "I look forward to the full-time challenge of getting my two teenagers through high school and into college, as well [as] preparing my 4-year-old daughter for nursery school.
"My goal is to continue my education beyond my master's degree and to continue my professional career," she continued. "Also, I will continue to learn lessons from the events of the past, but I will not live in the past. At the age of 34, life is too short, and there's too much I have to accomplish in the years ahead. It's my hope and prayer that everyone associated with this case will be able to move on with their lives."