Opening Day Parade Hosted by East Side Chamber of Commerce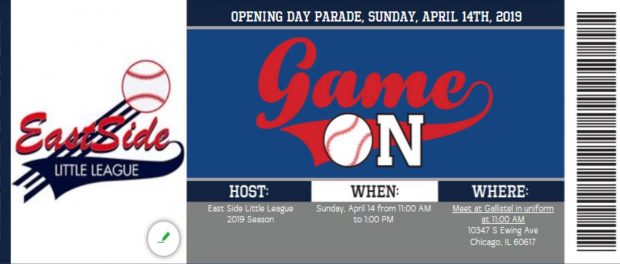 Sunday, April 14th  at 11 AM – 1 PM

East Side Little League Opening Day Parade – Sunday, April 14th, 2019.
Meet at Gallistel Language Academy – 10347 S Ewing Ave, Chicago, IL 60617 – In FULL uniform at 11:00 AM. We will walk down Ewing Avenue to the Tri-Fields for Opening Day Ceremony and Raffle.