Over 250 people attended our Know Your Rights training with the Community Activism Law Alliance hosted by Saint Victors Church in Calumet City….Info Forward by Centro de Trabajadores Unidos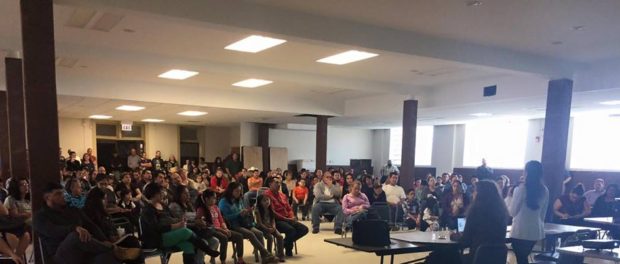 Over 250 people attended our Know Your Rights training with the
Community Activism Law Alliance
hosted by Saint Victors Church in Calumet City today. Workshops in Harvey, Blue Island and more south suburbs to come soon.
Más de 250 personas asistieron a nuestro taller sobre Conozca sus Derechos con CALA, organizada por la Iglesia de San Victor en Calumet City hoy. Talleres en Harvey, Blue Island y más suburbios del sur van a venir pronto.
— in Calumet City, Illinois.