The Obama Paintings, debuting at the Stony Island Arts Bank on April 18.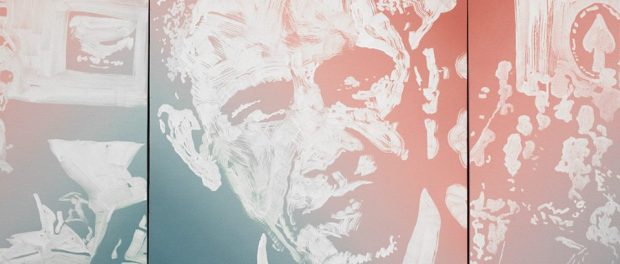 "I was so excited and inspired about Barack Obama's campaign and there was so much energy and so much enthusiasm. After President Obama won, I wanted to find a way to channel the excitement surrounding his campaign into art. The Obama Paintings is my way of documenting the historic Administration making a monument that would be about the entire presidency." Rob Pruitt on his upcoming exhibition, The Obama Paintings, debuting at the Stony Island Arts Bank on April 18.#Obama #President #FirstBlackPresident#StonyIslandArtsB
Thursday, April 18, 2019 at 7 PM – 9 PM

Stony Island Arts Bank is honored to present Rob Pruitt's The Obama Paintings, a monumental work consisting of 2,922 portraits of President Barack Obama, exhibited for the first time in Chicago.

A meditation on an historic presidency in real time, Pruitt awoke each morning and selected an image taken of the President the previous day to paint in under an hour. The resulting work is an expansive view of a presidency, the consequential intermixed with the mundane, all rendered in the same muted red and blue palette.

This opening reception is free and open to the public. DJ Duane Powell will provide the vibes, with short remarks from the artist Rob Pruitt. Opening weekend will feature events for all ages exploring this work as art and visual archive. Sign up for our newsletter at rebuild-foundation.org/newsletter to remain up to date.