Activities and Events Subject to Change
"Not My Events" these are events shared by Alderman/ Alderwoman, Government Officials, Community Organizations and Leaders, and Community Residents: In hopes of keeping you more in the loop and increase the sharing of information and participation throughout our communities mainly focus on the activities, events, resources, and services in Jackson Park Highland, South Shore, Avalon, Calumet Heights, South Chicago, Bush, Eastside, Jeffery Manor/South Deering, and Hegewisch. Please feel free to send Activities, Events, and Resources that you would like to be added to this album flyers to me through email or inbox.  Know Your Neighbors…..Know Your Neighborhoods" Events are Subject to Change.  Please Share!
Community Calendar Click Link:
---
Chicago to reopen United Center, expand outdoor festivals, increase indoor capacity as city eases COVID-19 restrictions
April 29, 2021 WGN
CHICAGO — Mayor Lori Lightfoot announced Thursday the launch of Open Chicago, the latest initiative to safely and fully reopen the city.  Click Link To View: https://wgntv.com/news/coronavirus/chicago-to-reopen-united-center-expand-outdoor-festivals-increase-indoor-capacity-as-city-eases-covid-19-restrictions/?fbclid=IwAR1tFoB0leL8-CnNz7MRw5d_MOonD1ihpVxv9wfXoDRaoVqWH_GxsnfX9zQ
---
Redistricting Hearing Schedule. You must click on the date to see if it's a virtual or in-person meeting date.
---
3rd District Beat Meeting Schedule: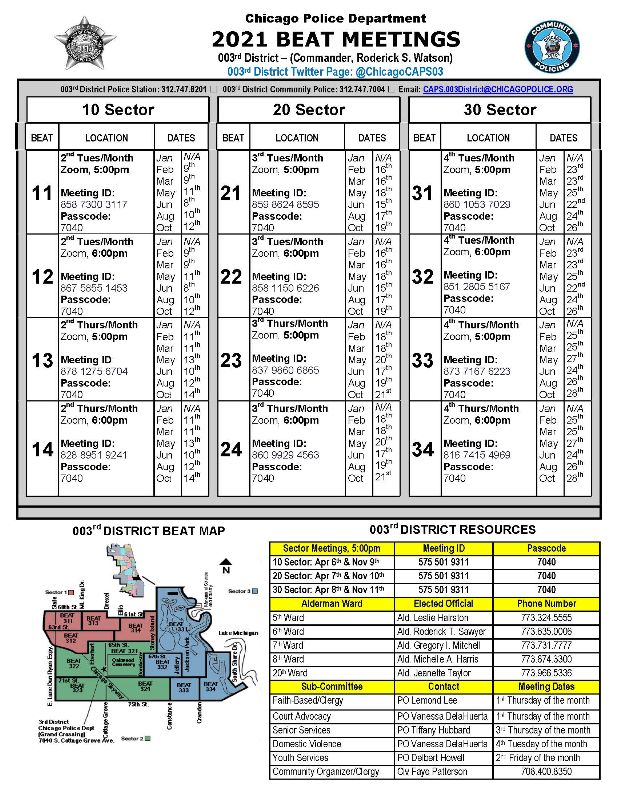 ---
Info Shared by Officer Ross and Danielle Richards:
004th District is inviting you to a  Zoom meeting. Please download Pdf to view:
https://drive.google.com/drive/folders/1uxIQ8iTlkPR9Whn67ulSfISS9qYLGLXu?fbclid=IwAR1VJtz6V4-UXx6lsA2Z78EWJ6K5OCvVBkD1IdncOfvXdzxl6jxp6qcjUx4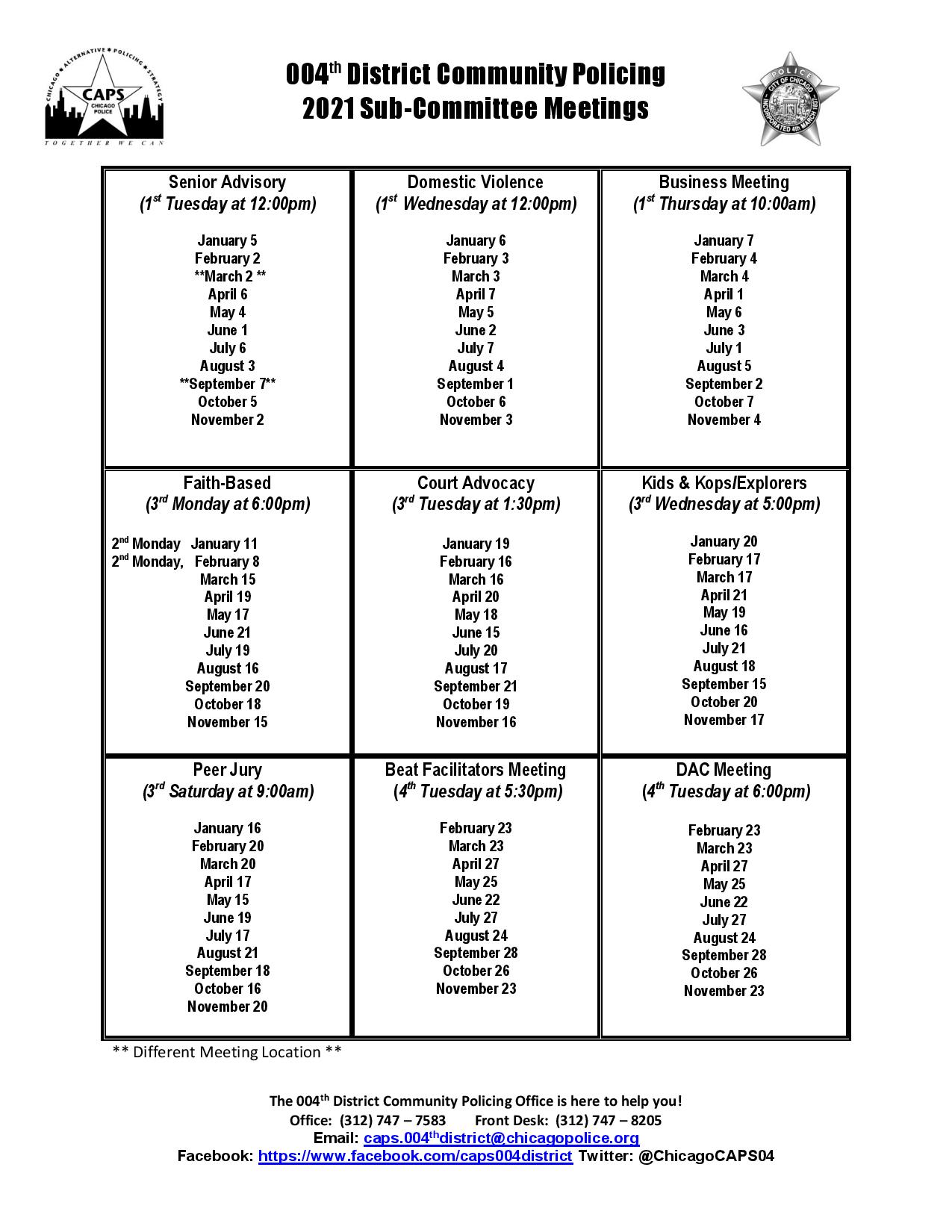 4th District Police Committee Meeting Schedule
---
And More Please Click Link to View Schedule:
---

One Summer Chicago job application is now being accepted by the city. The deadline to apply for one of the 21,000 available slots is Friday, June 11, 2021
---
Deadline June 30
What do we celebrate on Cinco de Mayo?
#TipTuesday: Summer internship opportunity alert for teens across the city. If you're 16-18 (or know someone who is), you can intern with Chicago Public Library! Get a summer stipend of $850 to create projects, foster your leadership skills, and make a positive impact in your local neighborhood. Apply at onesummerchicago.org by May 31.
This internship is made possible through the partnership of After School Matters, Chicago Public Library, and One Summer Chicago.
Feel free to share with teens you know are interested!
#TeensofCPL
#SummerJob
---
---
---
https://urbangrowerscollective.org/trainings/
---
Join us today and every Thursday for open office hours between 10 AM – 4 PM. Learn ways to grow your business, receive 1-on-1 business consultations, and more! Call 888-955-9510 to schedule your appointment or visit our site at: https://bit.ly/3dqrElx
---
---
---
---
---
May 8th Begins: Click For More Info: 
https://www.csu.edu/risescholars/?utm_source=facebook&utm_medium=social&utm_campaign=rise-academy-enrollment&fbclid=IwAR1fM27GzQrHhl1ixy-yWaCs4EwkeKUCj8KTooLNS9ZEF6VSmbqGdsbCBxc
---
programs & events
There's something for everyone at the Southeast Side parks! From festivals to campouts, to climbing classes, check out all the exciting outdoor adventures we have planned in your community.
The Chicago Park District has adjusted its programs and events schedule in response to the modified Stay at Home order. Please note that all program dates are subject to change based on guidance from City and State public health officials.
Click on an event to see details and to RSVP.
---
---
---
---
https://docs.google.com/forms/d/e/1FAIpQLSeWP9Z_48AENk6zkpvVOJiJzPW9whTd3jnYwB-lGwqb4xLDpA/viewform
---
Special Webinar:
Sidewalk Café Permits and Other Outdoor Dining Options
Presented by the Chicago Department of Business Affairs and Consumer Protection, the Chicago Department of Transportation and the Chicago Department of Cultural Affairs and Special Events
2021 Sidewalk Café Permits are now available through the Department of Business Affairs and Consumer Protection. Join this webinar for an overview of how to obtain this permit and other outdoor dining options, including the Expanded Outdoor Dining Program.
---
---
The two-part, 1.7-acre site includes vintage, low-rise buildings and vacant land adjacent to the Cheltenham station on Metra's Electric Main Line. RFP goals include the construction and rehabilitation of transit-oriented housing and ancillary uses.
Due 4 p.m., Tuesday, Aug. 31, 2021
Appendix

Pre-Bid Conference
2 p.m., Wednesday, May 12, 2021 | Register
https://webapps1.chicago.gov/eforms/investswregistration?RFP=South_Shore_1
---
Webinar:
Understanding & Clarifying Your Brand Identity
Presented By: Stacey Pitts Caldwell, Center Director, SBDC at the Chicagoland Chamber of Commerce & Owner, SMP Creative™ Business & Design
Now, more than ever it is critical that small businesses grasp the core concepts of branding to begin developing a strong brand position. In this webinar, you will gain a better understanding of your existing brand, learn what it takes to create a new brand, or simply refresh your basic knowledge of branding to help you connect and engage with your customers. All businesses, from pre-venture and start-ups to established enterprises are welcome to explore the following topics: Brand Identity, Brand Communications, Personality & Inspiration, and Storytelling.
---
---
———————————————————————————————————————————————————————————————-
—————————————————————————————————————————————————————————————-
Jueves 13 de Mato a las 10:00 AM
Webinar:
(workshop will be presented in Spanish)
Licencamiento Comercial 101
Presentado por la Ciudad de Chicago Departamento de Asuntos Comerciales y Protección del Consumidor(BACP)
Centro de Negocios Pequeños(SBC)
Los asistentes aprenderán el proceso para obtener una licencia comercial y como acceder a recursos y soporte gratuitos para su negocio.
---
---
---
---
---
—————————————————————————————————————————————————————————————–
——————————————————————————————————————————————————————————————–
Nature Block Party at Eggers Grove
——————————————————————————————————————————————————————————————–
—————————————————————————————————————————————————————————————-
Webinar:
Facebook and Instagram Posts: Take Your Posts to the Next Level
Presented by Francisco Ramirez, Chimbly Consultants
You've been posting for some time, but maybe your posts don't always reach or engage your audience? Confused by how the algorithms decide whether or not to show your post? Participants of this workshop will examine Facebook and Instagram posts and compare what makes a post rise to the top and what knocks a post off news feeds. Participants will leave with tools to take their posts to the next level.
---
11402 S Greenbay Ave.
Centro de Trabajadores Unidos & Southeast Side of Chicago Food Pantry are proud to be an incubator for Cooperativa Visionarias. Please help us spread the word about this weekly meal distribution!
---
⁠
This fundraiser benefits free mental wellness services for Black women in Chicago.⁠
---
---
---
ART & CULTURE—
Sisters in Cinema
is looking for people who are knowledgeable about South Shore history to serve the community as docents for their walking program.
Walks are scheduled for every 3rd Saturday of the month from Saturday, May 15th to Saturday, September 18th.
See flyer for full details. Apply at: https://forms.gle/91kHuDXZ17Z22NKe8
#ConnectSouthShore #positivepresence #tourguide #walkingclub #healthylifestyle #chicagohistory
---
Location: 1686 E. Hayes Dr., Chicago
Start Line: On the east side of Hayes and Cornell Parking Lot
Parking: Hayes and Cornell Parking Lot
Course Map: HERE
Registration: Opens Friday, May 7, 2021 at 3:00 p.m. for May 15, 2021
CostFree! 'Go Run is always free, but everyone must register for each 'Go Run they will participate in.
What to Expect
Expect a laid back, welcoming, and hassle-free experience. There will be runners, joggers, and walkers of all experience levels. Whether you are new to running and walking, or have been participating for years, 'Go Run welcomes you to take part.
Event Schedule
8:15 a.m. – Check-In Opens

8:55 a.m. – Check-In Closes

9:00 a.m. – 5K and 1 Mile Start (No Late Starts Please)
Capacity
Due to COVID19 guidelines, each 'Go Run is limited to 50 participants. Persons not registered may not attend.
Registration​
Notice: 'Go Runs reserve the right to deny or cancel a registration when deemed necessary.
For More Info Click: https://www.cararuns.org/gorun?fbclid=IwAR2fUZooA4-XltaypZvkmBo1FXGOkoAJsBteAtDgFubKoAAF_uVw_Geg_us
---
Hope to see you on Saturday, May 15 as we celebrate our moms and kids! This is a safe, drive-through event taking place at 3 of our health centers.
---
---
---
---
---
Virtual event on 5/15….
---
Join Us for
Sage and Copal pon de Corner!
Sacred  Community Cleanse
These are perilous times we are living in.
Our hearts are (still) heavy; We mourn in silence, and we mourn out loud as a community. We honor our resilience; we celebrate life and give thanks for the small victories.
We are grappling with deep seated, extremely complex issues as we continue forth, striving to overcome our differences and exemplify our commonalities…hand in hand, along this journey of understanding. Solidarity Heals.
Together, we lift our voices and our candles.
We burn our sage, inhale and exhale the sweet indigenous aroma of copal and lift our voices in prayer over our children. Our families. Our communities.
Will you stand with us pon de corner? Will you bring your heart and soul and your prayers, poems and hand instruments? Will you pray with us in love and solidarity? Will you clear your mind of the fear that grips you when you think of the dangers that congregate on street corners in neglected, disinvested Black and Brown hoods and put on your spiritual armor for an hour (or two…) as we lift up our voices in acknowledgement and honor of the divine that governs all?
Please join us each month:
71st and Jeffery at 10am on May 16th
Wear white, traditional garb, oils, beads, bangles, bells or simply come as you are  – CHARGED!!! Bring your sage and we will also have extra sage and incense to sweeten and open the environment to receive our collective prayers of healing over our people.
In the name of…
Remember, we speak for those of us who can no longer speak…we breathe for those who breathe no more…we stand for those who have fallen beneath the gunsmoke of hate, violence and an unjust system of oppression and anti-blackness.
…and thank YOU in advance to those who will make it out as well as those who can only be with us in spirit. Bring your masks as we cleanse the air. Amandla!
---
---
---
---
---
---
---
https://www.eventbrite.com/e/social-justice-in-chicago-the-march-for-immigration-reform-tickets-152759729463?aff=esfb&utm-campaign=social&utm-content=attendeeshare&utm-medium=discovery&utm-source=fb&utm-term=checkoutwidget&fbclid=IwAR3Asfd2baGRumwhsNv4OSsqc1HTskwC15gdhN72CchdwLt3WpcuvXGYjKk
---
Info Shared by Alderman Harris
Household income must be at 80% or below. There are 3 ways to register:
CHI 311 mobile app
 Call 311
---
---
---
Please join us for monthly Survey Days! Our neighborhood is quickly changing and we need your help to assess our housing inventory.
Data collected during Survey Days will help us understand the current housing landscape, advocate for community-driven housing policies, identify resources neighbor facing housing issues can utilize, and stabilize our housing stock long-term.
Sign up here: https://docs.google.com/…/1FAIpQLSfEGLeTtgVihx…/viewform
For more information and to sign up visit our website www.thenna.org/housing or call us at (773) 609-3007
---
Rainbow Beach – It's Your Park Day! – Annual Spring Cleaning
---
---
---
May 22nd I will be hosting a
shred- a- thon
from 11 am until 2 pm. Midway Moving and Storage will be on-site at the Fifth Ward Office. A reminder that no paper or binder clips, metal or plastic spiral binders, and or glossy paper will be allowed to be shredded. I look forward to seeing you all there
---
---

---
---
---
Description
https://www.eventbrite.com/e/32nd-annual-real-men-cook-kickoff-gala-suits-sundresses-tickets-147155003577?fbclid=IwAR3tQNRS5fVOx2xZqD_KVS1FfurE86r7GXD65Y6Y44fhHcMbgrZHhbm1olo
---
---
---
---
Lakeside Alliance
---
---
---
Click: http://festivalofthelakes.com
---
---
---
Spring/Summer programming officially starts March 28th! Register here now: https://go.teamsnap.com/forms/258978
---
---
FREE BREAKFAST FOR CHILDREN @THEQURRY on 2423 E. 75th Street Monday – Friday from 7:30 am to 9 am
---

#MOBEMONDAYS WEBINARS
Marketing Opportunities in Business and Entertainment is the leading African American-owned Marketing & Technology Symposium.

Every Monday at 7:00 pm
---
---
Info Shared by South Shore Works: Where can I get my COVID-19 Vaccine if I live in SS?South Shore Hospital
Working Together for Change
For seniors 65+ Every day, Tues – Thurs, Fri 9 AM-3 PM, 9-12 PM
8012 S. Crandon Ave.
You must call – 773-413-9160
---
---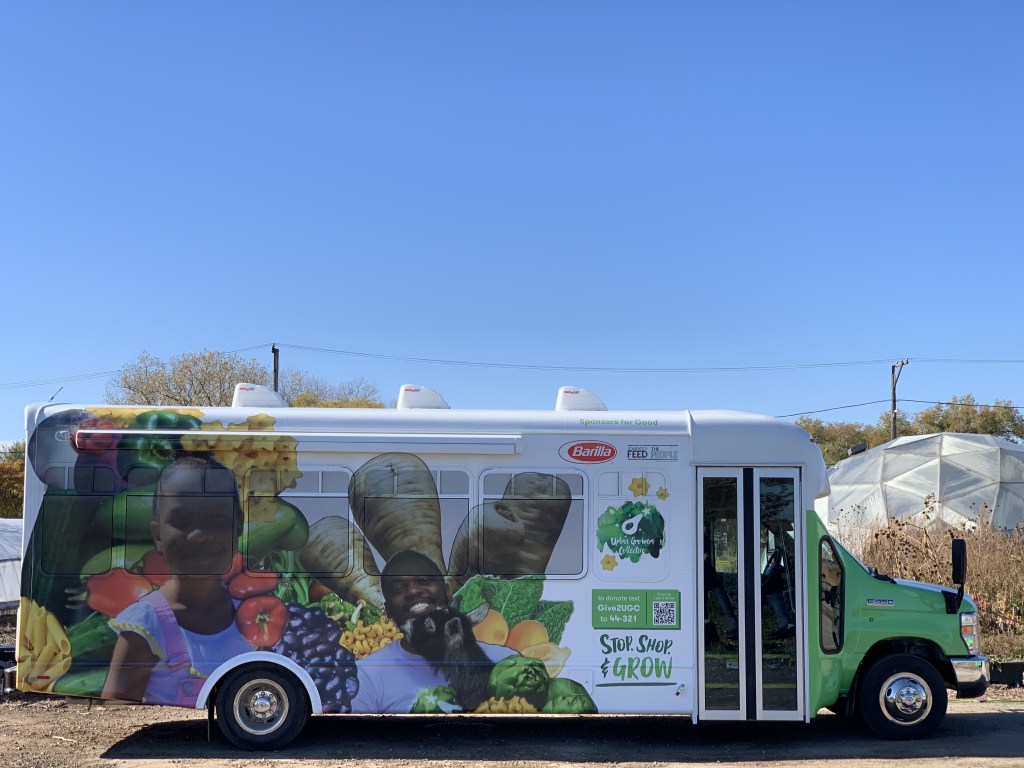 TUESDAYS:
                10:00 AM-11:30 AM: Claretian Associates, 3201 E 91st St
https://urbangrowerscollective.org/fresh-moves-mobile-market/
Every Tuesday
———————————————————————————————————————————
---
---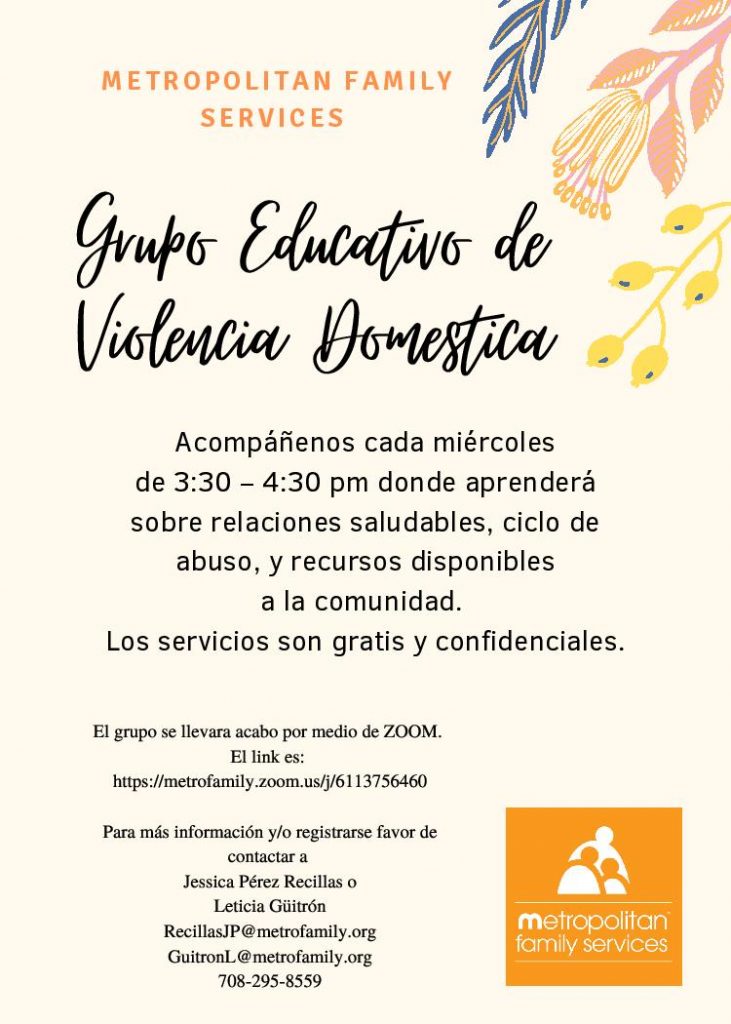 ---
Official Schedule Appointments
---
---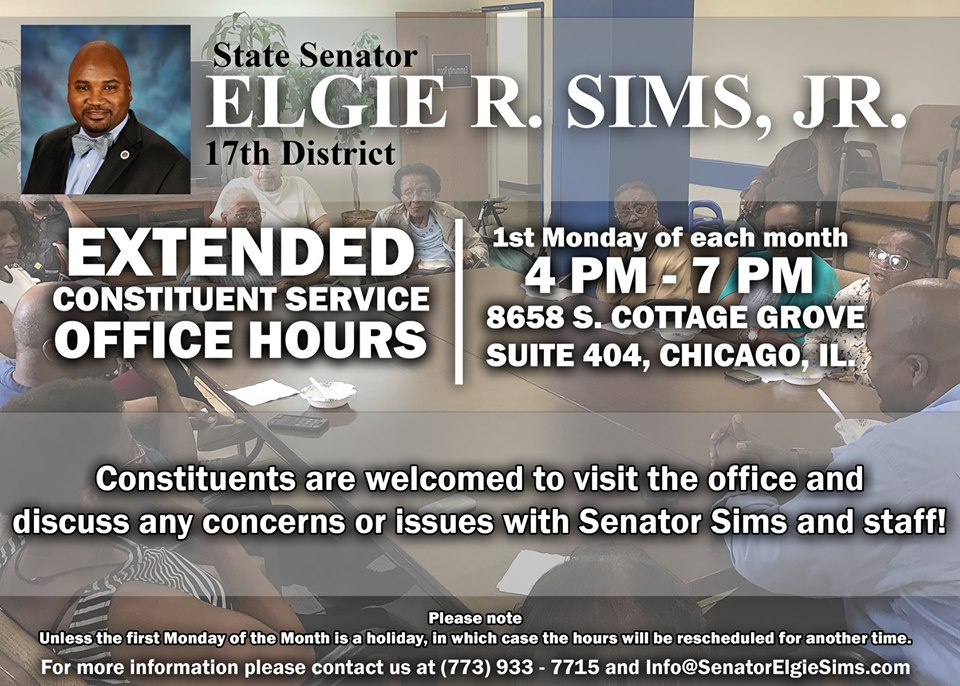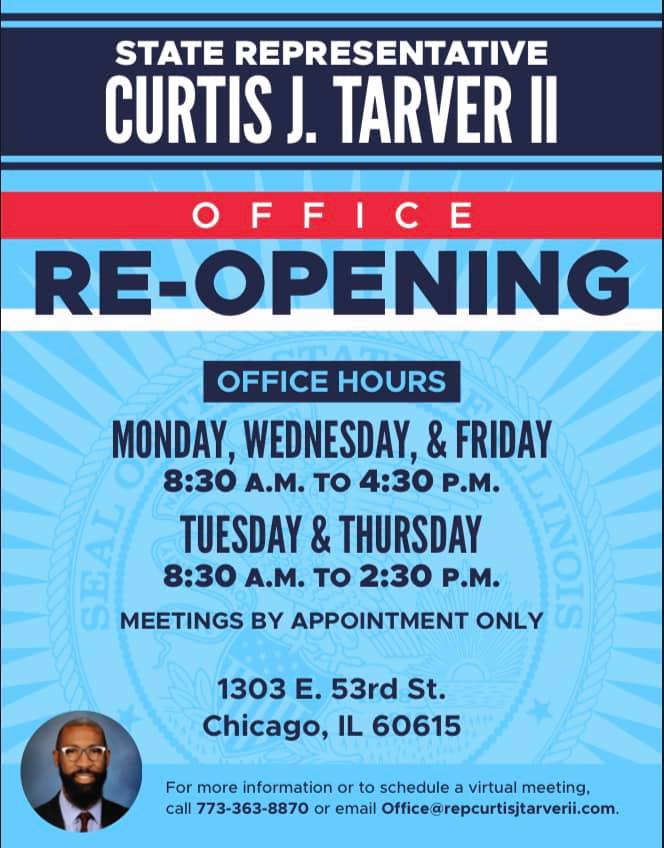 ---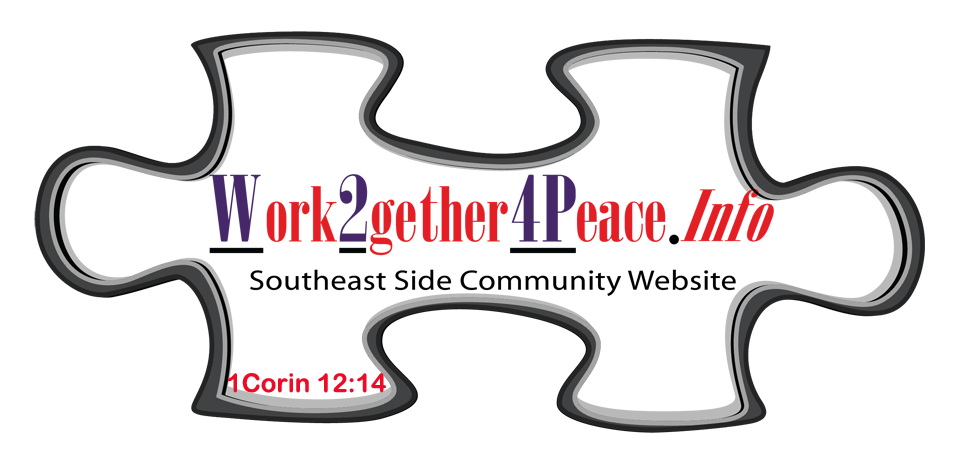 If You Reached The Bottom of Scrolling to Far What You Missed In July…Previous Activities, Events, Services, & Workshop of this Month or Past Months:
If You Reached The Bottom of Scrolling to Far…Current Events at The Top!