Activities and Events Subject to Change
"Not My Events" these are events shared by Alderman/ Alderwoman, Government Officials, Community Organizations and Leaders, and Community Residents: In hopes of keeping you more in the loop and increase the sharing of information and participation throughout our communities mainly focus on the activities, events, resources, and services in Jackson Park Highland, South Shore, Avalon, Calumet Heights, South Chicago, Bush, Eastside, Jeffery Manor/South Deering, and Hegewisch. Please feel free to send Activities, Events, and Resources that you would like to be added to this album flyers to me through email or inbox.  Know Your Neighbors…..Know Your Neighborhoods" Events are Subject to Change.  Please Share!
Community Calendar Click Link:
——————————————————————————————————————–
——————————————————————————————————————–
---
---
3rd District Beat Meeting Schedule: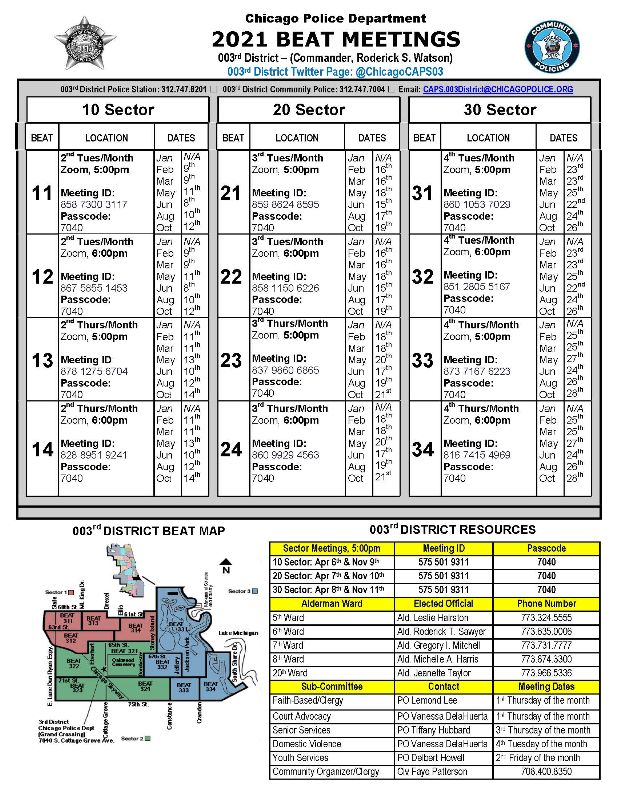 ---
Info Shared by Officer Ross and Danielle Richards:
004th District is inviting you to a  Zoom meeting. Please download Pdf to view:
https://drive.google.com/drive/folders/1uxIQ8iTlkPR9Whn67ulSfISS9qYLGLXu?fbclid=IwAR1VJtz6V4-UXx6lsA2Z78EWJ6K5OCvVBkD1IdncOfvXdzxl6jxp6qcjUx4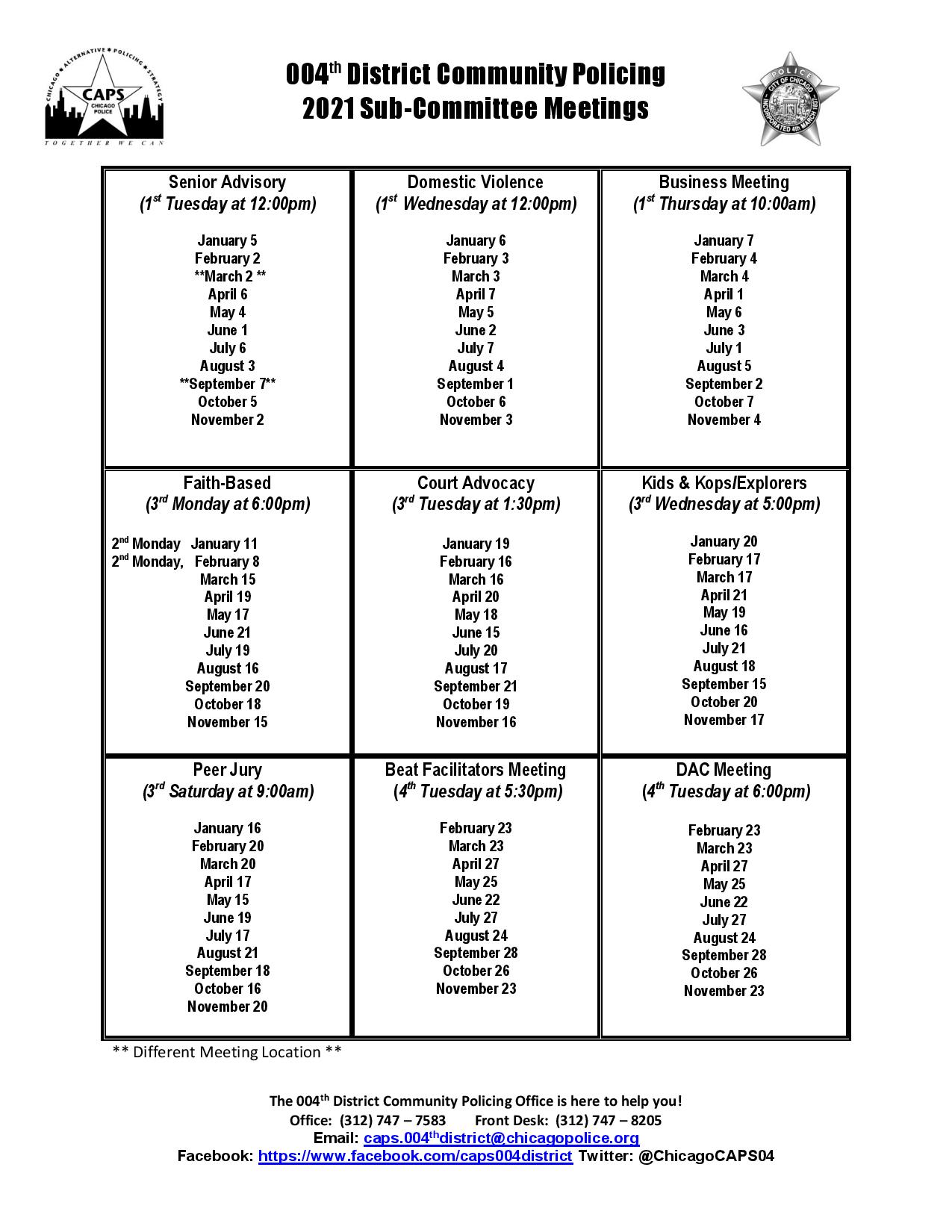 4th District Police Committee Meeting Schedule
---
And More Please Click Link to View Schedule:
---

One Summer Chicago job application is now being accepted by the city. The deadline to apply for one of the 21,000 available slots is
Friday, June 11, 2021
---
Deadline June 30
---
Events  Date Order:
---
April 1     Street Cleaning 
Chicago street sweeping season begins Thursday
---
---
Baseball Opening Day 
https://www.mlb.com/news/white-sox-opening-day-2021-preview?fbclid=IwAR2HeF21_25R1WBzoY4Zgs_O7VEMay_VKrjf7qUwOS3S1lBvn0oVI8VybXI
https://www.mlb.com/news/white-sox-2021-opening-day-roster?fbclid=IwAR0fyLh0p5x-ACKU1x_30qrDOr9ItNwa4BWNnuPtyYQLODUTv4qCfxOCAak
https://www.mlb.com/news/pirates-cubs-2021-opening-day-preview?fbclid=IwAR3ui3n3vzJHNJ0w_p4XikBzRp-GeTgdIqjU7QhjvBquv92iBcxjAY6crj8
---
---
Info Shared by Alderman Mitchell:

Info shared by State Representative Marcus Evans Jr.:
Free COVID-19 Vaccination
South Deering and Calumet Heights Residents
APPOINTMENT REQUIRED
if you are 18 years or older and live in South Deering (Jeffery Manor) or Calumet Heights
you are now eligible to receive a COVID-19 vaccine.
Appointments for the first dose are available Thursdays and Saturdays
NO Health Insurance required
NO Walk-ins accepted
LOCATION
Trumbull (Lyman) Park
2400 E. 105th St.
Chicago, IL 60617
To schedule an appointment, visit https://rebrand.ly/SouthDeering, or call 1-800-269-3600
For further assistance, call the 7th Ward Service Center and Office of Alderman Greg Mitchell at 773-731-7777
Contact Us
7th Ward Service Center
2249 E. 95th Street
Chicago, IL 60617
Office: 773.731.7777
Fax: 877.961.4426
---
---
---
---
---
———————————————————————————————————————
—————————————————————————————————————————–
—————————————————————————————————————————-
---
---
https://uhsinc.zoom.us/meeting/register/tJ0vc-mgqjwpEtQIa3ekwQvIY2PkEu2kwMf8?fbclid=IwAR3R1OmpwAgFeT7X5rpPJ_i46nqC8CKqV_nN_jyrpMDnlglvltSRjbKdVHY
---
---
---
---
---
---
Next week on April 13th at 5 p.m. The CSU College of Education is hosting a Parent Workshop covering topics in summer learning loss, supporting your child's mental health, early childhood education and more! Register here: https://www.eventbrite.com/…/parent-advocacy-event…
---
---
---
https://www.eventbrite.com/e/arrested-development-support-for-emerging-adults-18-30-tickets-148005030029?fbclid=IwAR0uwVzj-JEKSLkM2lYSj6NsGCwEY8daA7LftOWrrkwGvs_rFjZEkBaEByI
---
—————————————————————————————————————————
Obtaining a Liquor License in the City of Chicago
Presented by the City of Chicago Department of Business Affairs & Consumer Protection (BACP)
This webinar will provide a general overview of the liquor licensing process in the City of Chicago. We will discuss the different types of liquor licenses, an overview of the application process, and items to consider before submitting an application.
---
April 15th
---
---
---
————————————————————————————————————————
———————————————————————————————————————-
———————————————————————————————————————-
———————————————————————————————————————–
---
---
---
Celebrate Earth Day with a meaningful, uplifting activity!
Tickets available for our Earth Week Mini Film Fest April 19-25.
8 watch parties (free films and discussions) covering
-youth activism
-environmental justice
-energy
-climate change
-waste/circular economy
-more!
Tickets: https://www.oneearthfilmfest.org/earth-day
---
"Who I Am, Who We Are," a new course offered by
UChicago GrahamSchool
and
UChicago Civic Engagement
designed for justice-involved individuals, is accepting applications! This free class will explore the works of modern Black writers and will include a professional skills-building workshop on business communication.
Apply by April 12 here: bit.ly/2PsWrFY. Priority will be given to South Side applicants.
---
Chicago families, get ready! Preschool applications open citywide on April 21, 2021.
There are over 600+ CPS and community-based preschools located around the city. Choose the program that's best for your family.
To learn more about applying visit chicagoearlylearning.org
---

---
---
---
————————————————————————————————————————-
---
---
Registration is open! MOBE will present its one-day MOBE Symposium, Leveraging Our Power, Accelerating Our Success, virtually Friday, April 23 from 11 a.m. to 6 p.m. Eastern time, which will provide attendees with business-building information in technology, marketing and entertainment industries. Thanks to our major sponsors, BET, AARP and P&G, the event is FREE.
---
---
---
---
---
Save the Date!!! 
 SYA is partnering with the Forest Service, George Washington HS, and the Wildlife Habitat Council to plant trees for Earth Day 
 Send us a DM or email us at southeastyouthalliance@gmail.com to RSVP
---
You are Invited to Participate in the Mother's Day Card Project
Deadline to mail or deliver your cards: April 26, 2021
Questions? Contact Lashondria Purnell at Lashondria.Purnell@aah.org or 708.506.8724 or Luz Sanchez at Luz.Sanchez@aah.org
---
Virtual Lobby Day on April 26
---
The first supermoon of 2021 will light up the sky this month.
The Pink Moon will rise on the night of Monday, April 26, According to the Old Farmer's Almanac. It will reportedly reach peak illumination around 11:33 p.m. EST.
To get the best view of the Pink Moon, the Almanac says you should find an open area and watch the moon as it rises just above the horizon. That's the point experts say it will appear the biggest.
---
TRHT Solidarity Circle Series
Truth, Racial Healing and Transformation (TRHT) is providing opportunities for Participants who have completed at least THREE previous Racial Healing Circles to continue the healing process.
Solidarity circles are an opportunity to create and build trust between participants and communities that will often serve as the foundation for other work related to racial equity and healing – e.g., changing inequitable and systemic laws and policies. Each circle consists of both group interactions and smaller, more intimate conversations between two partners. The circles are led by two TRHT trained racial healing practitioners.
Schedule
Tuesdays 11:00AM-1:00PM: April 27 and May 4
Wednesdays 6:00PM-8:00PM: April 28 and May 5
Saturdays 10:00AM-NOON: May 1 and May 8
NOTE: Registrants will pick ONE series to attend and are expected to attend both Circles.
Registration closes on April 15.
https://www.eventbrite.com/e/trht-solidarity-circles-series-tickets-148227068151
---
---
---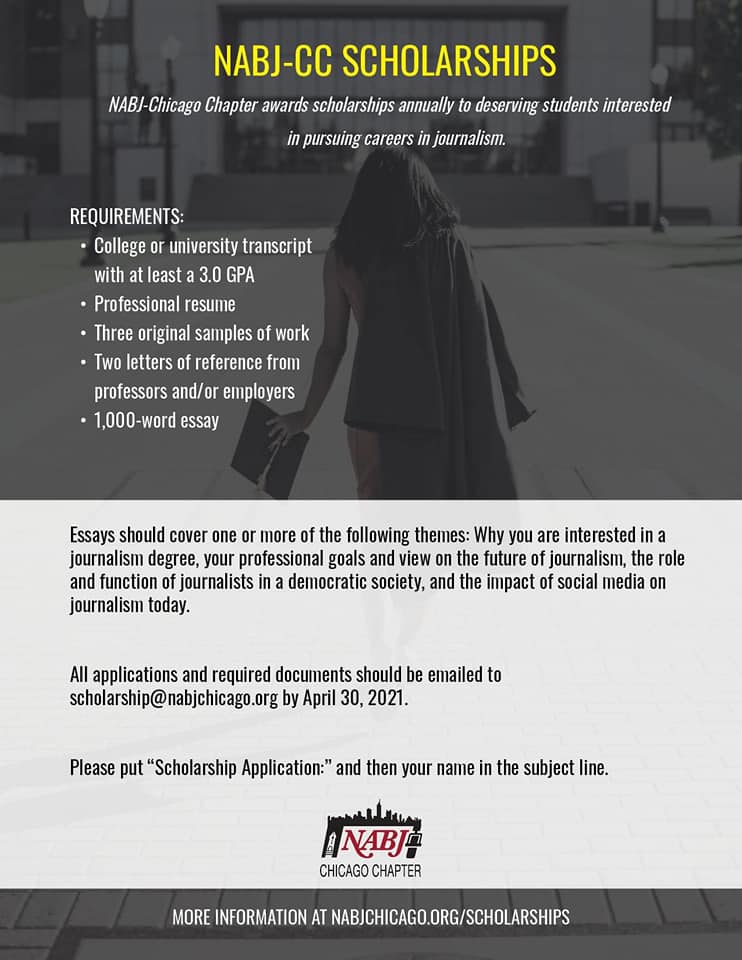 ---
Info Shared by Alderman Mitchell:
---
---
---
---
---
---
Spring/Summer programming officially starts March 28th! Register here now: https://go.teamsnap.com/forms/258978
---
---
FREE BREAKFAST FOR CHILDREN @THEQURRY on 2423 E. 75th Street Monday – Friday from 7:30 am to 9 am
---

#MOBEMONDAYS WEBINARS
Marketing Opportunities in Business and Entertainment is the leading African American-owned Marketing & Technology Symposium.

Every Monday at 7:00 pm
---
Every Monday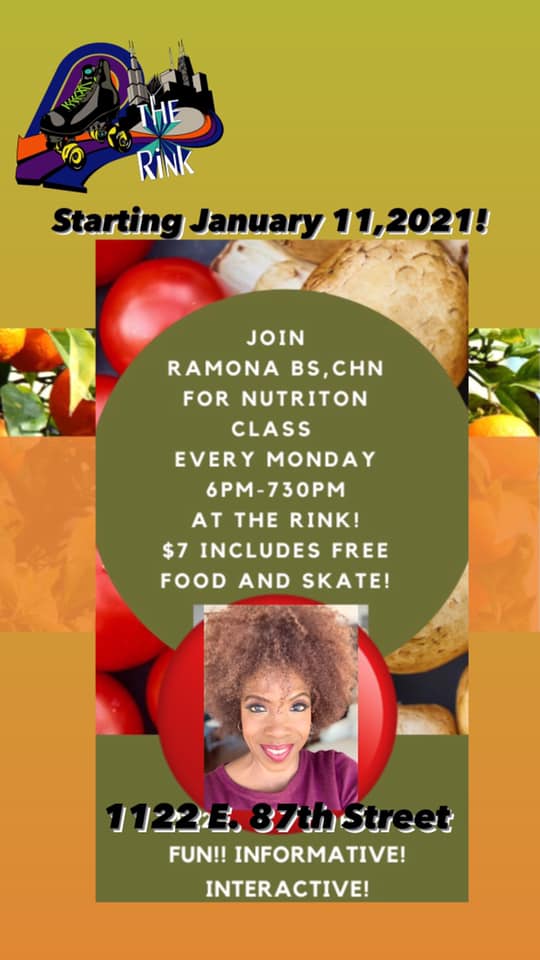 ---
Info Shared by South Shore Works: Where can I get my COVID-19 Vaccine if I live in SS?South Shore Hospital
Working Together for Change
For seniors 65+ Every day, Tues – Thurs, Fri 9 AM-3 PM, 9-12 PM
8012 S. Crandon Ave.
You must call – 773-413-9160
---
---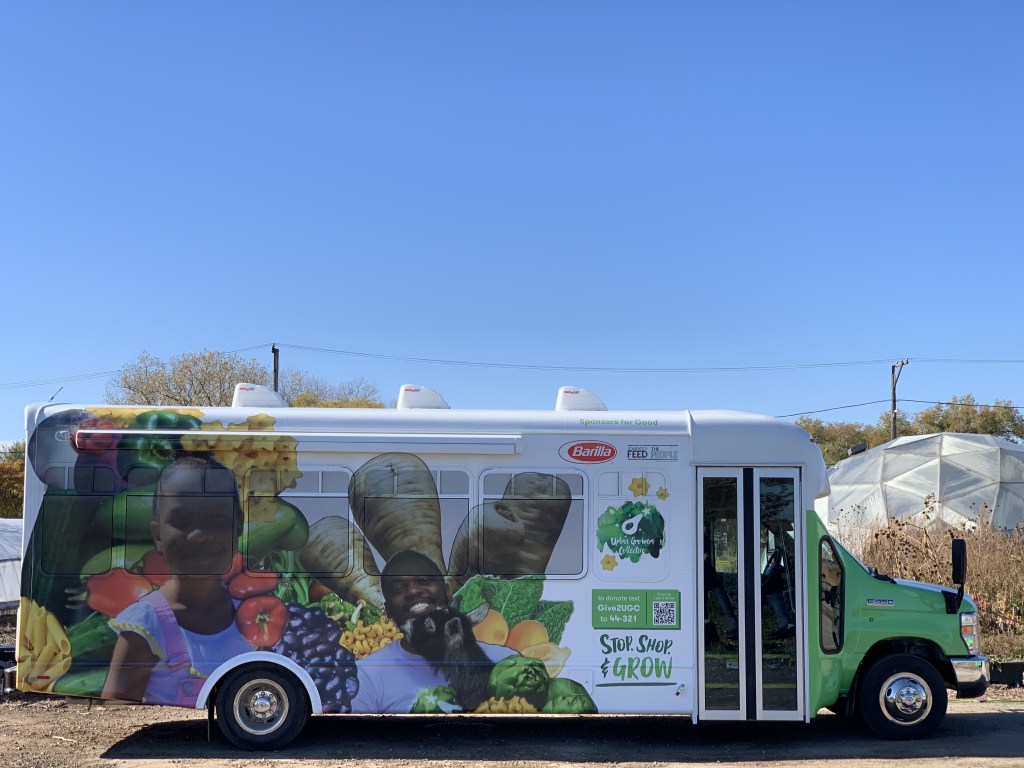 TUESDAYS:
                10:00 AM-11:30 AM: Claretian Associates, 3201 E 91st St
https://urbangrowerscollective.org/fresh-moves-mobile-market/
Every Tuesday
---
---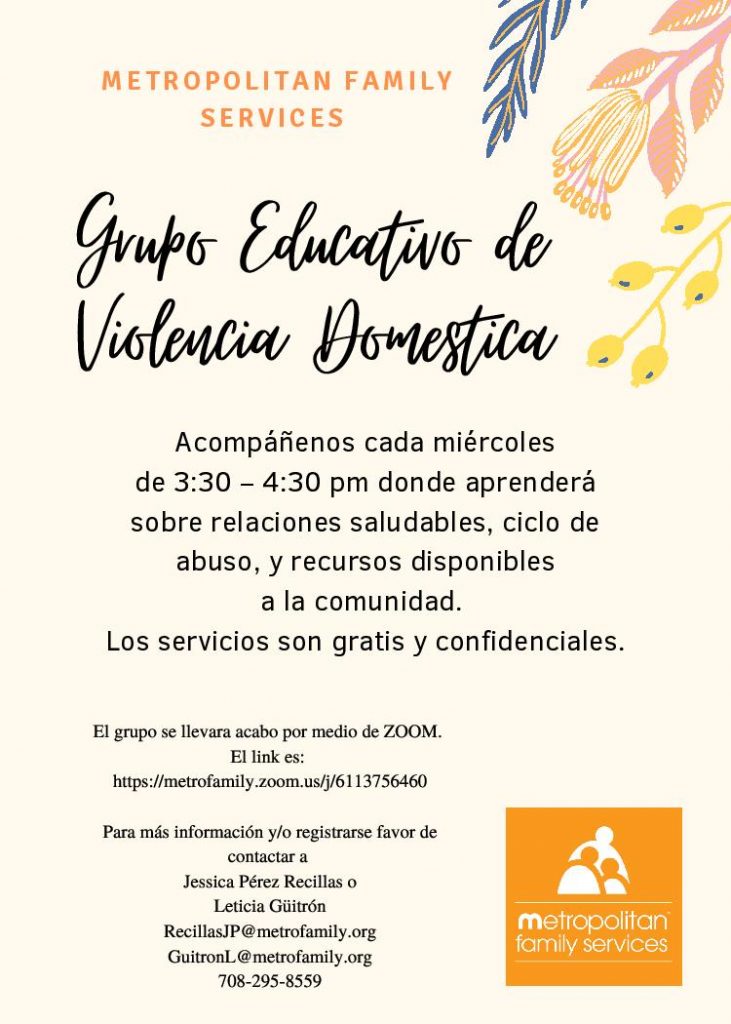 ---
Official Schedule Appointments
---
---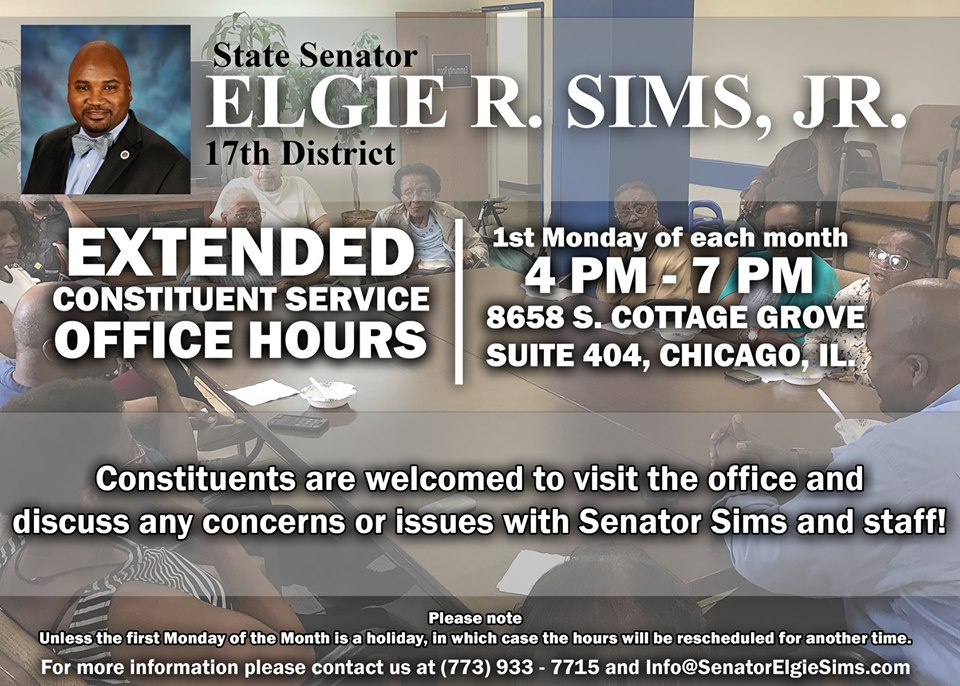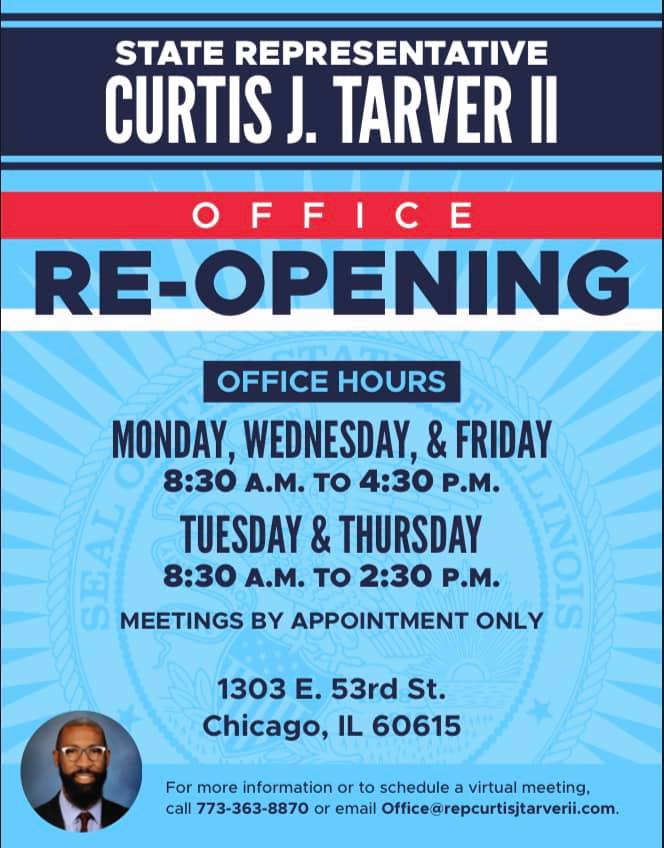 ---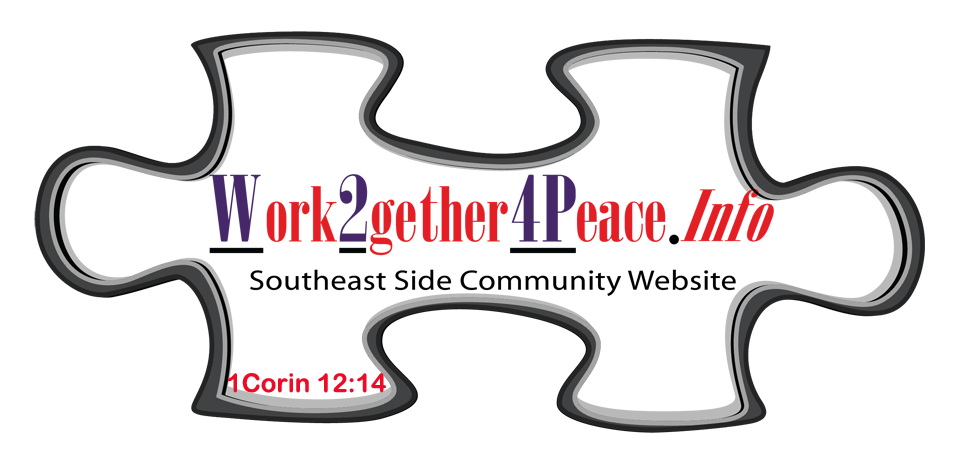 If You Reached The Bottom of Scrolling to Far What You Missed In July…Previous Activities, Events, Services, & Workshop of this Month or Past Months:
If You Reached The Bottom of Scrolling to Far…Current Events at The Top!