Activities and Events Subject to Change (Updated Regularly)
"Not My Events" these are events shared by Alderman/ Alderwoman, Government Officials, Community Organizations and Leaders, and Community Residents: In hopes of keeping you more in the loop and increase the sharing of information and participation throughout our communities mainly focus on the activities, events, resources, and services in Jackson Park Highland, South Shore, Avalon, Calumet Heights, South Chicago, Bush, Eastside, Jeffery Manor/South Deering, and Hegewisch. Please feel free to send Activities, Events, and Resources that you would like to be added to this album flyers to me through email or inbox.  Know Your Neighbors…..Know Your Neighborhoods" Events are Subject to Change.  Please Share!
---
---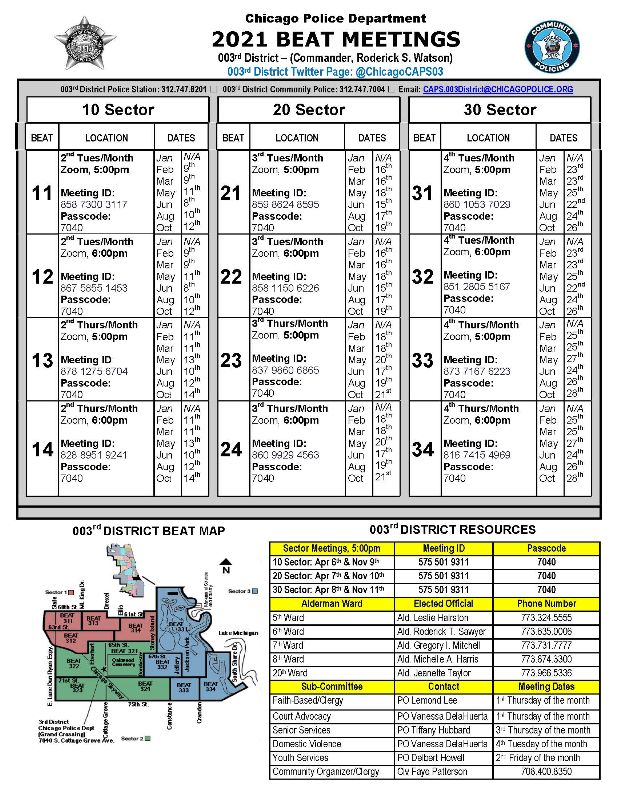 ---
Info Shared by Officer Ross and Danielle Richards:
004th District is inviting you to a  Zoom meeting. Please download Pdf to view:
https://drive.google.com/drive/folders/1uxIQ8iTlkPR9Whn67ulSfISS9qYLGLXu?fbclid=IwAR1VJtz6V4-UXx6lsA2Z78EWJ6K5OCvVBkD1IdncOfvXdzxl6jxp6qcjUx4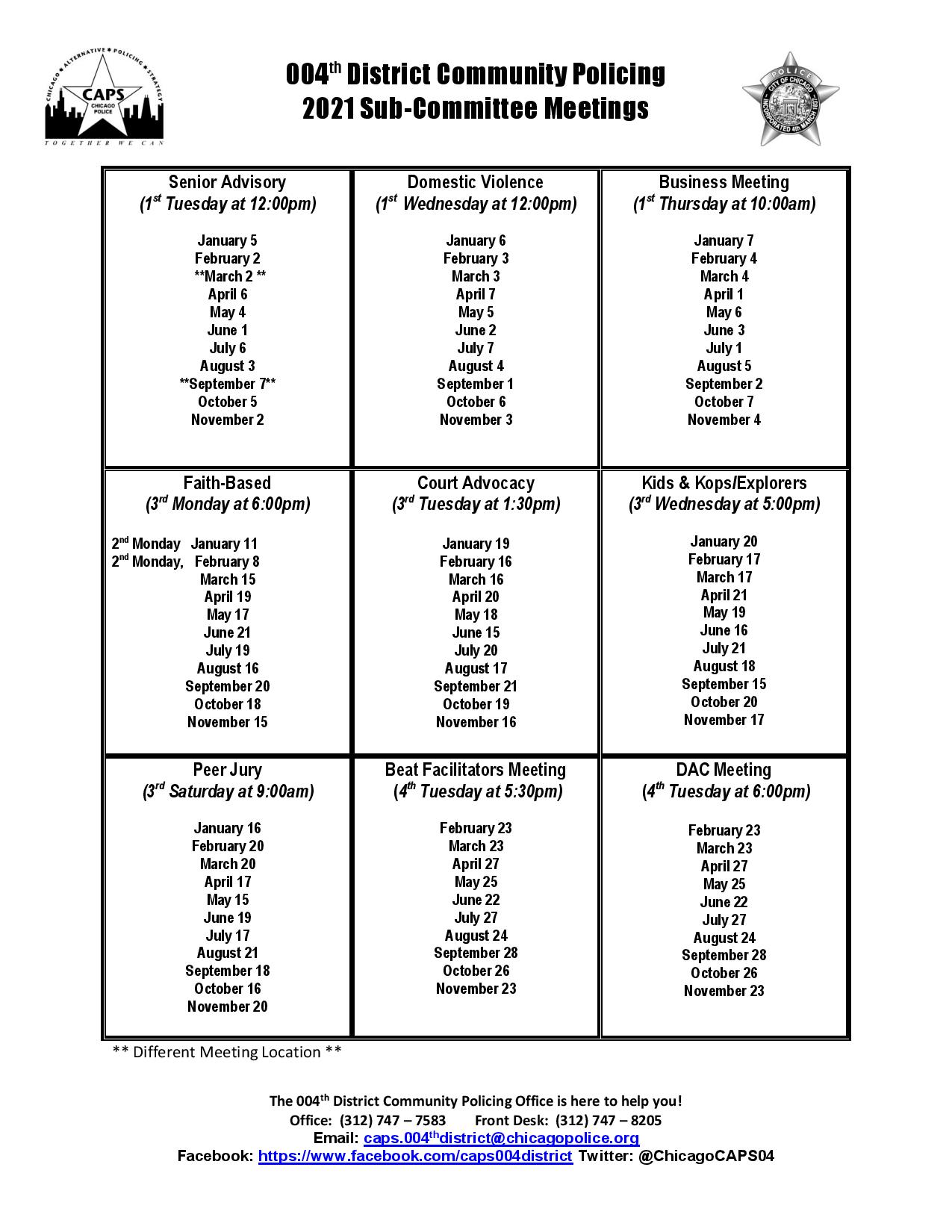 4th District Police Committee Meeting Schedule
---
And More Please Click Link to View Schedule:
---
DuJazz Summer Series
June 2 to July 28 at 7:30 pm  740 East 56th Place $25 https://www.dusablemuseum.org/event/du-summer-events-2021/
---
DuRhythm Summer Series
DuRhythm featuring a mix of music exploring Latin and African rhythms during which guests are invited to hit the dance floor and enjoy Samba, Merengue, Afrobeat and Dance Hall music.
https://www.dusablemuseum.org/event/durhythm-summer-series/
---
---
---
Night Out In The Park (Chicago Park District)
Check your Community Parks event dates: Jackson, South Shore Cultural Center, Rosenblum, Rainbow Beach, Bessemer-Schafer, Rowan, Mann, Jesse Owens, Steelworker, Calumet, name a few.
https://www.chicagoparkdistrict.com/night-out-in-the-parks?fbclid=IwAR1NEJvKJu5S8v7GiAK8whzVd2C3Ysjpu9ZxoHT2QPBSzKxfPHzdZTOPuEc
---
---
Our building partners Lawerence Hall gives out free food, care packages, and drinks every Tuesday 1pm until everything is gone, at 1818 E 71st! Come support and get goodies
---
Events Dates Begins  ————–  Events Dates Begins——
---
The 004th District has scheduled its next in person business sub-committee meeting for July 01, 2021 at 12:00pm. This is a great opportunity for the business community to voice their opinions and/or ideas that can help the business community as a whole. We will also be discussing any concerns as well as plans regarding the 04th of July weekend.
The meeting is scheduled to take place at Sacred Heart School located at 2926 E 95th St, Chicago, IL. 60617 at 12:00pm.
We look forward to seeing you.
---
https://linktr.ee/united10thward
---
Call for Special City Council Meeting
Date: July 2, 2021
Time: 11:00 am
Location: Videoconference
Notice
] [
Document
] [
Agenda
]
---
---
---
---
---
---
http://tayhappening.com/e/4th-of-july-public-celebration-E2ISTNWXJ5Y?fbclid=IwAR2Wwa1hsjAJ8-QkiyrNzpNeaHkTYPtcPK4PATmH37El2IOa46qcTqm_1Bo
---
---
Sign up to volunteer with UGC! Whether you want to help your community, learn more about growing food, gain experience in a particular area, or just want to get your hands in the soil, Urban Growers Collective offers opportunities for you to get in touch with the land. We could not do the work that we do without our incredible volunteers. Thank you for supporting our mission!
We offer one-time volunteer or recurring shifts at our South Chicago farm. Shifts are typically 2-3 hours long. Volunteers help with a variety of tasks, including prepping beds, weeding, seeding, and harvesting.
The link to sign up can be found at urbangrowerscollective.org/volunteer.
---
---
Wednesday, July 7 at 12:00 – 1:00 p.m. CST
FREE FINANCIAL PLANNING WORKSHOP ON ZOOM
Chicago Treasurer Melissa Conyears-Ervin and Operation Hope are offering a free workshop to Plan Your Financial Journey for Chicago residents. Recover from debt, improve your credit, prepare a budget, and more.
Click here to attend tomorrow: https://www.eventbrite.com/…/plan-your-financial…
---
---
Manufacturing & Construction Careers Virtual Hiring Event
Info Shared by Alderwoman Garza
---
---
---
---
---
---
---
https://www.eventbrite.com/e/friday-jazz-the-quarry-w-thaddeus-tukes-trio-feat-joan-collaso-tickets-162513481197?
Date and time
Friday Night Jazz at the Quarry is a weekly jazz supper club on Chicago's Southside. This concert and interview series showcases Chicago's most talented jazz musicians, curated by vibraphonist Thaddeus Tukes, who leads a trio with Carmani Edwards on bass and Jeremy Warren on drums. This week's special guest…vocalist Joan Collaso.
Emmy award winner and international vocalist, Joan Collaso, was born, raised and is living in Chicago.
Joan's flowing sensual melodies, colorful improvisations and soulful stylings intrigue your ear, her spirit will capture your heart. She blends the textures of Jazz, R&B, Blues and Gospel in a way that gives her a distinct sound.
In 1997, Joan appeared singing in the history-making movie 'Soul Food'. Also she appeared four times, to standing-room-only crowds, at the North Sea Jazz Festival in the Netherlands. Joan's other festival appearances include the JazzKaar Festival in Estonia (Russia), the Sister Cities Festival in Osaka, Japan, and touring northern Italy for the Central Jazz Torino School of Jazz. Joan has appeared at least numerous times at the Elkhart Jazz Festival and in 2012 she gave her debut performance at the Chicago Jazz Festival where she was named one of the top 5 "must-see" performances.. This year, September 7th 2015, Collaso opened for the R&B Jeffery Osborne artist at the African Festival of the Arts in Chicago. She has been featured on countless radio and TV commercials. Collaso was featured on world renowned pianist, Ramsey Lewis' "Urban Renewal" CD singing, "I'll Always be About You." Three times in 2009 she performed on the Oprah Winfrey show as background vocalist for Susan Boyle, Alicia Keys, Jennifer Hudson, Sugarland and Tim McGraw.
Thaddeus Tukes is a classically Trained Jazz Vibraphonist hailing from Chicago, Illinois. The Chicago Tribune says musician and composer Thaddeus Tukes "brings poetry to the vibraphone." Thaddeus has been a featured soloist at various music venues including Carnegie Hall in New York, New Orleans Jazz and Heritage Festival, Alfred's on Beale Street, and Andy's Jazz Club. In Chicago, Thaddeus leads one of the most in-demand jazz small ensembles, Chicago Freedom Ensemble, while teaching and providing masterclasses to students from preschool through undergraduate. The Chicago Tribune featured Thaddeus Tukes' Sextet in their "Top Jazz Performances of 2019."
Food provided by Chef Sean Meyers.
---
---
---
---
---
---
SSA #42 Virtual Commissioners Meeting
Saturday, July 10th @ 9:00am
This meeting is open to the public
For more information call 773-955-9508
https://us02web.zoom.us/meeting/register/tZYtcuCqpjItE9C79JvUrNc2sbPvSs8GRF0p?_x_zm_rtaid=n3gJ3nncQ2SHcPNvN-9cuQ.1625766904646.da706d84aab0df2f484ea27fb06ca037&_x_zm_rhtaid=288
---
---
---
---
—————————————————————————————————————–
---
Venetian Night boat parade returns after pandemic pause, moves to Chicago River
July 10, 2021
For years Venetian Night took place on Lake Michigan, but this year it will be held on the Chicago River.
The event will take place July 10 and is free to the public.
---
---
---
---
Click: http://festivalofthelakes.com
---
---
---
———————————————————————————————————-
Info Shared by Alderman Mitchell
——————————————————————————————————
———————————————————————————————–
———————————————————————————————————
——————————————————————————————————
——————————————————————————————————-
—————————————————————————————————–
—————————————————————————————————————-
Healthy Chicago Seed Grant 2021
The Network will award Healthy Chicago Seed Grants to ten neighborhood agencies. Each agency will receive a grant of up to $20,000 to use for internal capacity building strategies and to cover the cost of having two staff members/volunteers participate in the learning cohort. The Network will provide technical assistance to enhance the internal capacity of nonprofit agencies.
Applications must be completed in full and submitted no later than the deadline of July 16, 2021. Please email completed applications to: aperez@the-network.org
Application: https://drive.google.com/…/1yTZLiYdqJ8itRCzp5…/view.
---
———————————————————————————————————-
———————————————————————————————————
—————————————————————————————————–
---
---
---
Friday Jazz @ The Quarry w/ Thaddeus Tukes Trio feat. Corey Wilkes July 16th
---
---
---
Calling all Male or Female Young or Seasoned
Pilgrim Baptist Church of South Chicago's desire is that you're Never stranded!
---
---
TRHT Ubuntu Circle
(July 17th and July 20th):
The Black School is in Session!
We are delighted to announce that Shani Peters and Joseph Cuillier III, co-directors of The Black School and Black Love Fest, will be the featured guests for the July Ubuntu Circles. Please join us on Saturday, July 17th from 10 AM-Noon (Central) or Tuesday, July 20th from 6 PM – 8 PM.
Please mark your calendars, pin this invitation in your Inbox, and join us for another enlightening and inspiring Ubuntu gathering!  
Topic: TRHT July Ubuntu Circle: The Black School is in Session!
Time: Saturday, July 17th, 10:00 AM (Central) or, Tuesday, July 20th, 6:00 PM
Join Zoom Meeting
TRHT July Ubuntu Circle Zoom Link
Meeting ID: 826 8209 8165
Passcode: 416183
One tap mobile
+13126266799,,82682098165#,,,,*416183# US (Chicago)
---
Date: Saturday, July 17, 2021 at 10:00 AM CST
Meeting Location: Rosenblum Park (7547 S. Euclid Chicago, IL 60649 just south of 76th and Jeffery)
Contact us at events@sistersincinema.com
Note: In case of inclimate weather we may reschedule or cancel. Please bring filled water bottles. Due to the presence of glass and debris on the route please wear closed toe shoes.
Thank you for joining us on this walk!
https://docs.google.com/forms/d/e/1FAIpQLSdHsDKFJi9uZGiIoZKGk2pwcDYx_uzlIhtgwD44cQUKK4N2RA/viewform
---
---
---
---
Registration Link; https://linktr.ee/CityMotivators
Share Share Share Share Share Share Share Share!!
---
---
---
---
Illinois Emergency Rental Assistance
Application:
https://ilrpp.ihda.org/?fbclid=IwAR0ly-uCo7r_MGHZIW0O1xjEEwiYeADIyUEWkbF4_frKMjXHZlHiQHqa8FY
---
After a successful Spring session, the Sisters in Cinema Newsroom Program will be returning this summer for an all intensive two-week summer Bootcamp!
Officially launched in November of 2020 and covered by Chicago's own Block Club Chicago and WGN-TV, the Sisters in Cinema Newsroom is a  learn-to-earn program that teaches Black women and gender nonconforming, high school students who live on Chicago's South Side the basic foundations of journalism with a multimedia twist. Participants are taught how to write and report for social media and learn how to be adaptable communicators who can transition fluidly from one medium to the next.
The program is scheduled to return on Monday, July 19, 2021, and is currently looking for six to ten high school students, ages 15-18, who live on Chicago's South Side to participate. While the application is open to all, priority will be given to residents of South Shore.
While the fall program/pilot program focused on the basic foundations of journalism and the spring session highlighted writing and reporting for social media, the intensive summer Bootcamp will be a hybrid of the two. By the end of the two weeks, participants will become adaptable communicators who can transition fluidly from one medium to the next. Here are a few of the skills the participants will master:
The basic foundations of journalism

How to write and report for different platforms such as social media, websites, newspapers, magazines, Etc.

How to create a multimedia package

How to overall use social media to enhance their reporting, build their personal brand, and drive traffic to their stories.
The program uses a broad-based approach, including theory and practical experience, and will meet in person at the Reva and David Logan Center for the Arts at the University of Chicago from 10:00 AM to 1:00 PM for two weeks on Monday, Wednesday, and Friday. A stipend of $250 will be paid to participants upon successful completion of all six sessions and related course work.
Applications can be found using the following link: https://forms.gle/HdBYwkH6Zu8KTEEm8 and are due on or before 11:59 PM on July 07, 2021. The top ten candidates will be contacted to schedule a Zoom interview by July 08, 2021. Accepted applicants will be notified on or before July 14, 2021, if accepted into the program. We encourage interested applicants to visit www. Sistersincinema.com to learn more about the program or email us info@sistersincinema.com to schedule a virtual Newsroom information session.
---
---
---
---
---
---
---
---
---
---
---
---
---
---
---
---
---
---
---
---
---
---
---
---
---
---
---
---
---
Join us for the first webinar!
Wed., July 28 @ 4pm CDT
Illinois Green Alliance invites you to our free webinar covering a sustainability upgrade for a historic and iconic home.

The Oscar B. Balch House is a 110-year-old Frank Lloyd Wright designed home in Oak Park, IL. Prioritizing both energy efficiency and historic preservation, Homeowner Samantha Lotti teamed up with architect Tom Bassett-Dilley (Tom Bassett-Dilley Architects), builder Doug Freerksen (Von Dreele-Freerksen Construction Company), and mechanical engineer Mark Nussbaum (Architectural Consulting Engineers) to build a five-year path to net zero for the home.

Incorporating preservation techniques with cutting-edge decarbonization technology, this unique case study has takeaways for any homeowner who wants to map out their plan for a high performance home.

In this webinar, the project team will discuss tradeoffs, long-term planning, energy modeling, and more. Attendees will leave the program with a better understanding of how to begin tackling similar green projects in their own home to decrease their environmental footprint.  
Save the dates for the full series!
The 9th annual GreenBuilt Home Tou
---
---
---
---
---
---
---
---
---
---
---
---
---
---
---
————————————————————————————————————–
———————————————————————————————————
---
---
Spring/Summer programming officially starts March 28th! Register here now: https://go.teamsnap.com/forms/258978
---
SSICP & CSI | Bi-Weekly Food Box Delivery 
Every other Tuesday starting 4/20/2021 at South Shore International College Prep from 1PM-3PM
1955 E. 75th St.
(the corner on 76th and Jeffery) 
---
FREE BREAKFAST FOR CHILDREN @THEQURRY on 2423 E. 75th Street Monday – Friday from 7:30 am to 9 am
---

#MOBEMONDAYS WEBINARS
Marketing Opportunities in Business and Entertainment is the leading African American-owned Marketing & Technology Symposium.

Every Monday at 7:00 pm
---
---
Info Shared by South Shore Works: Where can I get my COVID-19 Vaccine if I live in SS?South Shore Hospital
Working Together for Change
For seniors 65+ Every day, Tues – Thurs, Fri 9 AM-3 PM, 9-12 PM
8012 S. Crandon Ave.
You must call – 773-413-9160
---
---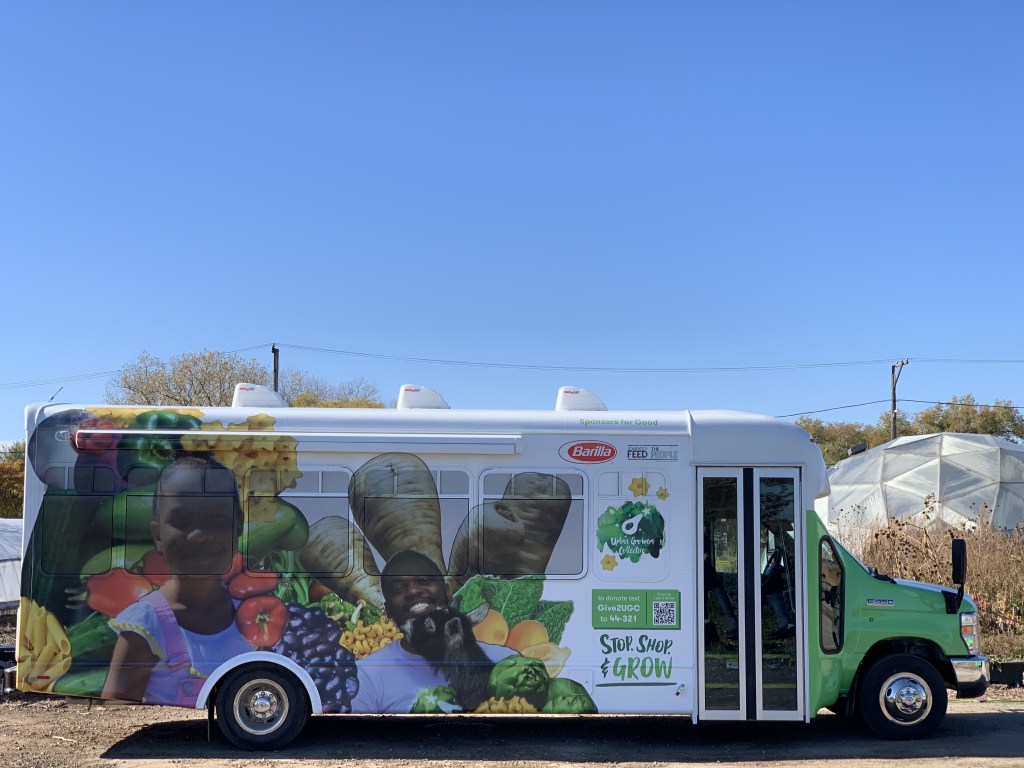 TUESDAYS:
                10:00 AM-11:30 AM: Claretian Associates, 3201 E 91st St
https://urbangrowerscollective.org/fresh-moves-mobile-market/
Every Tuesday
———————————————————————————————————————————
---
---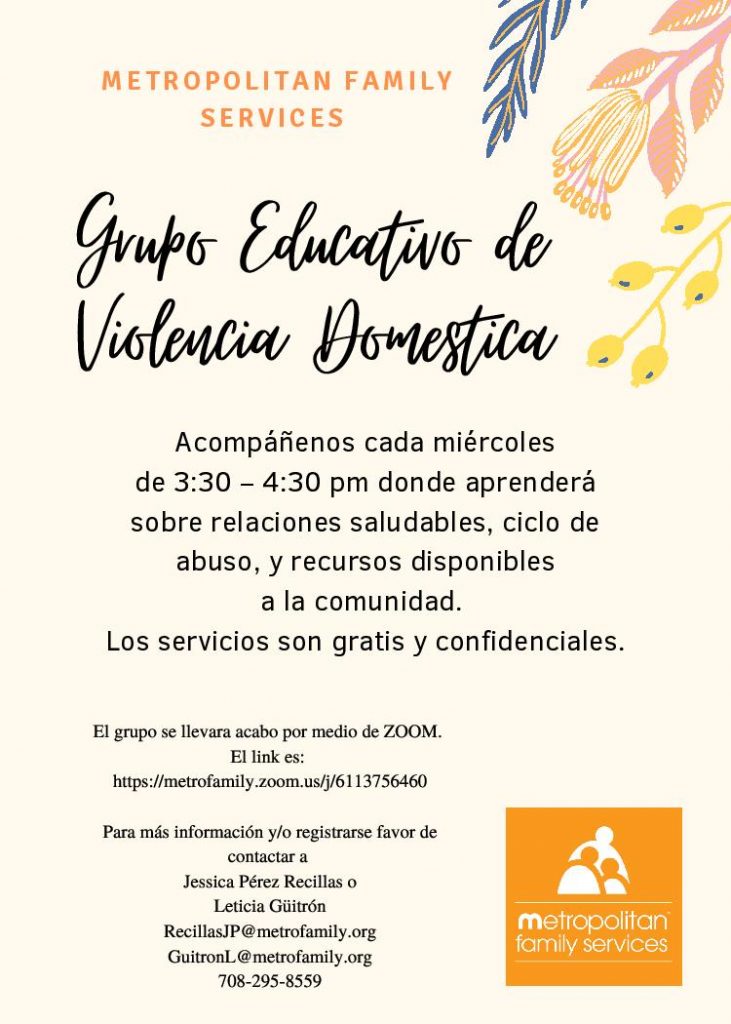 ---
Official Schedule Appointments
---
---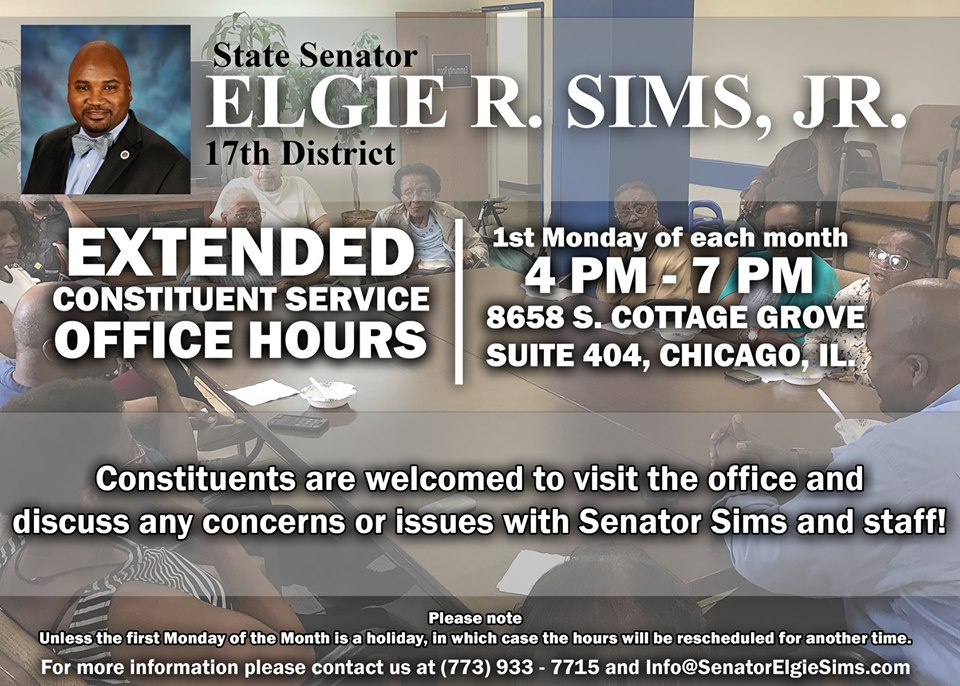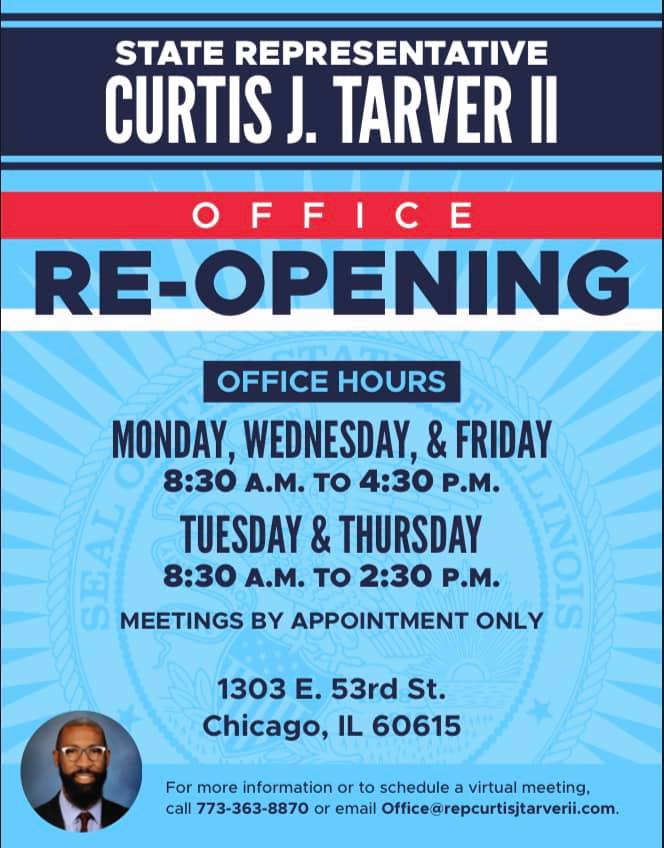 ---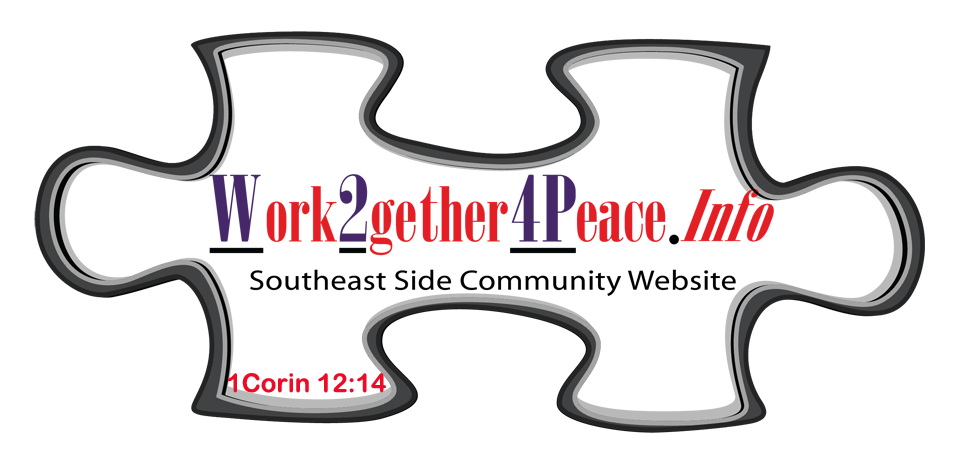 If You Reached The Bottom of Scrolling to Far What You Missed In July…Previous Activities, Events, Services, & Workshop of this Month or Past Months:
If You Reached The Bottom of Scrolling to Far…Current Events at The Top!