the South Shore Current Magazine.  Share this with your favorite south side or downtown business or bank.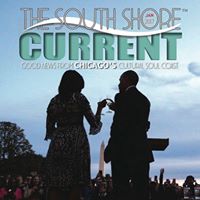 Please Click Link Below to View:
https://www.flipsnack.com/southshorecurrent/south-shore-current-magazine-january-2017.html
Place Advertisement by 25th of  each month……Please email thesouthshorecurrent@gmail.com
Future issues will be $2.99 each and will include a calendar of events- Please Click to view the Magazine
Fri,   3:00 PM

2413 E 75th St

2413 East 75th Street, Chicago, IL

You've seen the South Shore Current magazine by now. The hard copies went like hotcakes! Click the live link to see it for yourself. Be there when the January issue on Community Health, Education and the Elections is introduced. Pre Mo Better Jazz is the new Quarry Vendor Lounge. You can eat,socialize, listen to the music, read The South Shore Current and shop. This is right in line with The Planning Coalition's Walk Shop Dine initiatives. Stay tuned for regular Saturday vendor cafe planned by TPC in February in association with the Good Foods South Shore Farmer's Market which is every Saturday at the Quarry from 11-2 PM.

 

http://www.flipsnack.com/southshorecurre…
http://www.flipsnack.com/southshorecurrent/the-south-shore-current-1114.html
The Current South Shore Magazine can be located at:
YMCA, Chef Sara, Black United Funds, Good Food
Good news!!! Yvette Moyo is launching the South Shore Current Magazine, a full color, exciting monthly. We'll get to see what she and Summer Youth from The Planning Coalition`s Journalism program learned and delivered under the direction of
…
the managing partner of the magazine, Lisa Taylor. Yvette's headed the Media/Marketing/Branding team of TPC for 11 months, and we are you can see that the tenor and tone of news about South Shore has changed. TPC, through Yvette, has been on the ground floor with getting "Mo Better Jazz" to Suzanne and Ernest's venue The Quarry 75 where Yvette has donated her time and marketing talents just as she's donated them to The Planning Coalition. She's also the point person on the team for our collaboration with the Healthy Food Hub and The Planning Coalition's presentation of the Good Foods South Shore Year-Round Farmer's Market. With 11 years of magazine publishing in her background and having grown up in Chicago and worked and volunteered for Black United Fund of Illinois, Inc. she really brings it. In her Publisher's Message comments she gives thanks to her parents who moved to South Shore 50 years ago and aunt and uncle who did the same with their family. Her son, now 38 and leading Real Men Cook, which she produced for many years right here in South Shore, went to day care at 79th & Chappell. She's excited and so are we.
If you'd like to be in the first issue with advertising or as a sponsor,

inbox

her at Yvette J. Moyo on FB.https://www.facebook.com/yvettej.moyo See More