https://www.eventbrite.com/e/tuesday-night-comedy-tickets-149096173669?fbclid=IwAR1PDwOOPkT12rtodX8ofmOqkbsCencl5caTViluLMgEN_t5Ou514JxPDBw
Apr 8 at 8 AM CDT – Apr 18 at 11:45 PM CDT
Price: Free · Duration: 10 days
PublicAnyone on or off Facebook
We're back and bigger than ever! Illinoisians and friends in the Midwest states of Indiana, Iowa, Michigan, Minnesota, and Wisconsin will experience the festival from home. Between April 8th – 18th, the festival will be available online on Eventive. All films are played in their original language with English subtitles.
TICKET SALES ARE NOW OPEN! Visit our website to pre-order!
Ticket Prices (fees included)
$12 General Public
$10 ILCC Members, Students, Seniors (please email ticketing@laitnoculturalcenter.org to receive discount)
Film Festival Passport: 10 films
$100 General Public
$80 ILCC Members, Students, Seniors
For our fellow Chicagoans, get excited for our Drive-In experience at ChiTown Movies! Our Opening and Closing Night Drive-In screenings will follow state and city health regulations. Details to come this week!
—
This year's edition is presented by Corona Extra
______________________________________________________________________

The New Quarry Events Center has experienced a series of upgrades and is now under a new management structure. We are the destination on the south side of Chicago that provides a downtown rental experience, free parking for events, and Black chefs and catering companies in the kitchen. Poised to over-deliver on your event expectations, we have experts in customer service, a new pride in our venue, and a team that works. Please schedule an appointment to book an art fair, children's event, conference, health discussion, or gathering for teens or seniors.
In the evening, consider jazz, blues, hip-hop, neo-soul or spoken word. Gather your friends for a birthday, retirement or anniversary celebration and get few pre-reserved tables. Arrange for your guests in advance by bringing 4 couples or 8 people and you enter at no cost. We've got preferred chefs online to serve you, party and conference planners too and a liquor license for adult events. We're turning rocks into diamonds at the Quarry. #rockstodiamonds #PlaceKeeping
Angela Phillips is available for special tours and event or conference contracts. angelphill@gmail.com For investment information, reach out to realmenatthequarry@gmail.com
2423 E 75th St
Chicago, Illinois 60649
(312) 259-1143
Bookings@thequarrychi.com
___________________________________________________________________________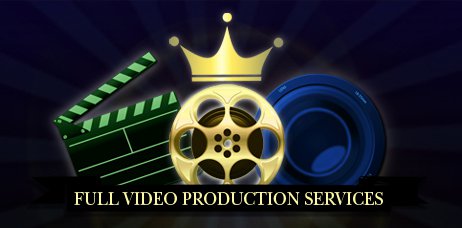 Making a video can be expensive and intimidating. At Full Video Production Services, however, there´s no need to sacrifice high quality video production and out

standing service in the interest of saving money. You can have it all. 
2226 E 71st
Chicago, Illinois
Call (773) 580-1453
The Woodlawn
1200 East 79th Street
Chicago, Illinois
(708) 986-3008
The Woodlawn is a technology innovative center located in the heart Chicago's historic Avalon Park Community. Serving as a multi-purpose facility, The Woodlawn was designed to foster economic equality through the development of technological skills. Individuals in the community will be able to attend technology based classes, workshops, camps, and various other events in order to expand their knowledge and widen their skill base.