Please View the Artist/Gallery (Studio),  and  Community Business Page (Cafe) for more Venue that Provide Live Entertainment.
Right: "Hot Energy Ball Up In One Place!"
Tovi Khali, The Endurer, Tiaybe, & Storie Devereaux
Everything you are looking for is at Give Me Some Sugah…Food, Music, Spirituality, Love, & Clean Fun
Go to Youtube or Art Resource of this website to contact Talent
______________________________________________________________________

The New Quarry Events Center has experienced a series of upgrades, and is now under a new management structure. We are the destination on the south side of Chicago that provides a downtown rental experience, free parking for events and Black chefs and catering companies in the kitchen. Poised to over-deliver on your event expectations, we have experts in customer service, a new pride in our venue and a team that works. Please schedule an appointment to book an art fair, children's event, conference, health discussion or gathering for teens or seniors.
In the evening, consider jazz, blues, hip-hop, neo-soul or spoken word. Gather your friends for a birthday, retirement or anniversary celebration and get few pre-reserved tables. Arrange for your guests in advance by bringing 4 couples or 8 people and you enter at no cost. We've got preferred chefs on line to serve you, party and conference planners too and a liquor license for adult events. We're turning rocks into diamonds at the Quarry. #rockstodiamonds #PlaceKeeping
2423 E 75th St
Chicago, Illinois 60649
(312) 259-1143
 Margaret Murphy Webb at the Quarry
Event Planning Contact : Darius Lawrence [email protected] or 773-741-6254
This is a lovely place to take a date and meeting new and old friends within the community.
There is a lot of great talent coming through those doors and I hope you be apart of this history in the making.
_______________________________________________________________________________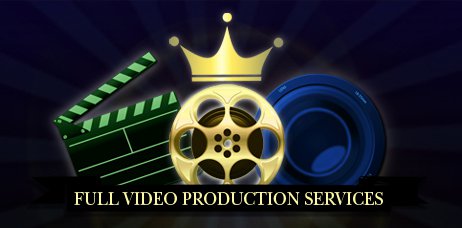 Making a video can be expensive and intimidating. At Full Video Production Services, however, there´s no need to sacrifice high quality video production and out

standing service in the interest of saving money. You can have it all. 
2226 E 71st
Chicago, Illinois
Call (773) 580-1453
The Woodlawn
1200 East 79th Street
Chicago, Illinois
(708) 986-3008
The Woodlawn is a technology innovative center located in the heart Chicago's historic Avalon Park Community. Serving as a multi-purpose facility, The Woodlawn was designed to foster economic equality through the development of technological skills. Individuals in the community will be able to attend technology based classes, workshops, camps, and various other events in order to expand their knowledge and widen their skill base.