---
South Chicago SSA #5 Commission
Chicago, Illinois
Call (773) 251-4581

South Chicago Parents & Friends

10241 South Commercial
Chicago, IL 60617
P: 773.734.2222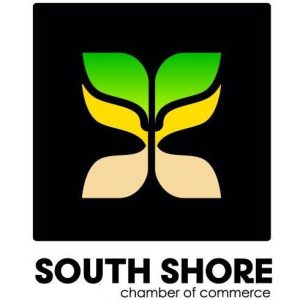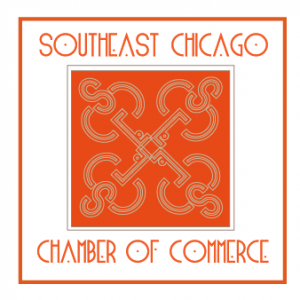 SSA 50#


2938 E. 91 St.




Chicago, IL 60617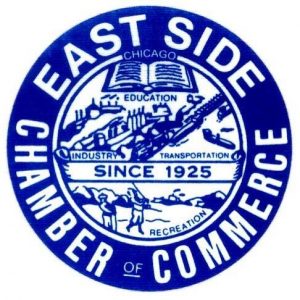 Chicago, Illinois
Call (773) 721-7948


Hegewisch Business Association:

13349 S Baltimore Ave,
Chicago, IL 60633

hegewischbusiness@gmail.com
____________________________________________________________________________
Grants – Property Improvements-Cit of Chicago
Small Business Improvement Fund (SBIF)- SomerCor
The SBIF program helps owners of commercial, industrial, and mixed use properties within specific TIF districts repair or remodel their facilities for their own business or on behalf of tenants. Program participants can receive grants of 25-50-75%, depending on the size of the business, to cover the cost of remodeling work, with a maximum grant amount up to $150,000. The grant does not have to be repaid. Grants are provided to property owners after work is completed and bills are paid.
Up to $150K
312-360-3300
Streamlined TIF
The Streamlined-TIF program provides expedited access to valuable grants for the improvement of industrial, commercial, retail, or residential mixed-use properties in Tax Increment Financing (TIF) districts citywide. The program incorporates an easy-to-use application form and efficient approval process to pay up to 25 percent of renovation, expansion, or redevelopment costs. Assistance ranges from $25,000 to $1,000,000.
$25,000 – $1 Million
Tax Credits – Property Improvements-City of Chicago:
Provider
Amount
Contact
Industrial Projects
Cook County Property Tax Incentives – Class 6(b)
The Class 6b classification is designed to encourage industrial development throughout Cook County by offering a real estate tax incentive for the development of new industrial facilities, the rehabilitation of existing industrial structures, and the industrial reutilization of abandoned buildings. 6(b) incentives are renewable after 10 years.
Assessed at:
10% of market value for 10 years
15% in Year 11
20% in Year 12
 312-603-7529
Environmental Contamination
Cook County Property Tax Incentives – Class C
The Class C classification is designed to encourage industrial and commercial development throughout Cook County by offering a real estate tax incentive for the remediation of contaminated properties including abandoned property or vacant land. Commercial properties are not renewable. Industrial properties are renewable after 10 years.
Assessed at:
10% of market value for 10 years
15% in Year 11
20% in Year 12
312-603-7529
Accessibility for Disabled
Federal Disabled Access Credit
The Disabled Access Credit allows small businesses to take an annual tax credit for making their businesses accessible to people with disabilities. A business that for the previous tax year had either revenues of $1,000,000 or less or 30 or fewer full-time workers may take advantage of this credit. The credit is available every year and can be used for a variety of costs, including accommodations for individuals who are blind or visually impaired.
Up to $5,000 (50% of eligible access expenditures/yr between $250-$10,250)
Accessibility for Disabled
Federal Barrier Removal Tax Deduction
This credit allows a business of any size to expense up to $15,000 per year for "qualified architectural and transportation barrier removal expenses." In addition to improving wheelchair accessibility, this credit can also help businesses to remove physical barriers for people who are blind or visually impaired, for example, by adding Braille and large print signage.
Up to $15,000
 New Business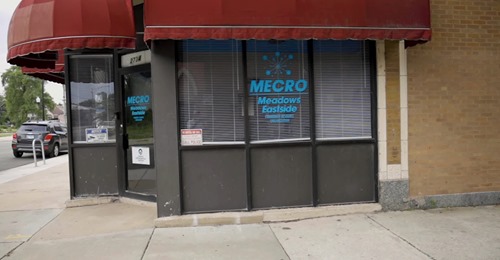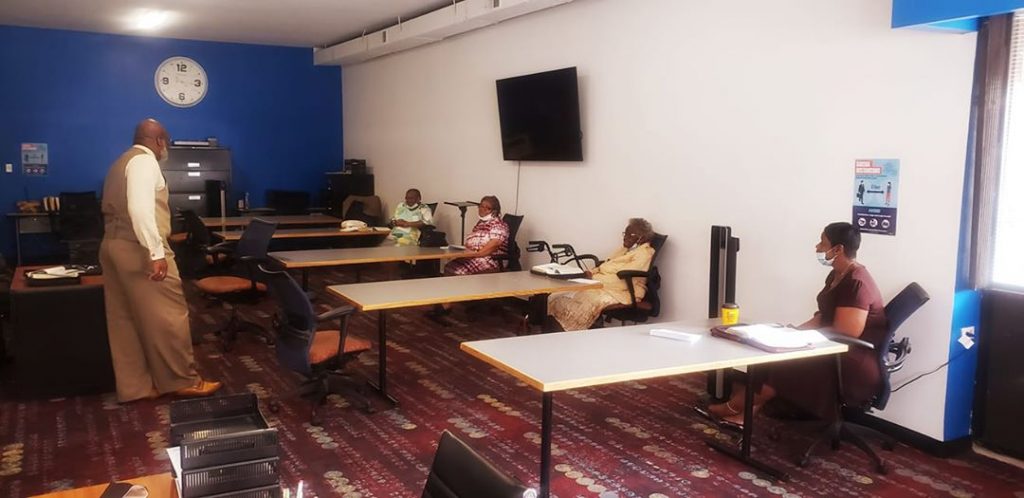 Welcome to our 6-Feet-Meets. Meeting's in a social distance space with comfort and room to spare.
We look forward to you booking a space for your meeting needs.
2734 East 79th Street
Chicago, IL 60649
773-540-8659
https://www.facebook.com/watch/?v=278755473230358&extid=rIh8xCtMR5gtT7Fh
---
The MoonRose agency
MISSION: Our central aim is to build vibrant communities through stronger, healthier businesses. We empower business owners, non-profits and chambers of commerce with the tools and education necessary to grow and progress in the market place. We focus on helping these entities find clarity of purpose, market position, branding & identity and new sources of revenue all at an affordable, transparent price.
W A R R E N  &    L A S H A W N
     L i v e   N   C H I C A G O
Free Business Workshop:
 City Hall's Solution Station Offers Free Help for Entrepreneurs
Counseling provided by Score, The Law Project, WBDC, Accion, and the IRS
Jack Halpin of Score Chicago helps a budding entrepreneur at the Solution Station.
Do you need guidance with your small business or help getting a business started?
Visit the City of Chicago's Small Business Solution Station for free one-on-one business counseling. This is where you can talk to an expert about business planning, legal issues, small business loans, tax matters, or just get expert advice. Counseling is offered at City Hall, 121 N. LaSalle St., Chicago, in Room 800.
The Solution Station is open Tuesday, Wednesday, and Thursday from 9:30 a.m. to 3 p.m. Counseling is provided by our partner organizations SCORE, The Law Project, the Women's Business Development Center, and ACCION Chicago.
The Internal Revenue Service (IRS) is at the Small Business Solution Station from 9:30 a.m. to 3 p.m. on the last Friday of every month. They also offer a bilingual (Spanish/English) staff who can address tax-related matters for small businesses.
An appointment to visit the Solution Station is not necessary, but can be scheduled by calling 312-744-2086 or emailing BACPoutreach@cityofchicago.orgThis email address is being protected from spambots. You need JavaScript enabled to view it..">BACPoutreach@cityofchicago.org.
_________________________________________________________________________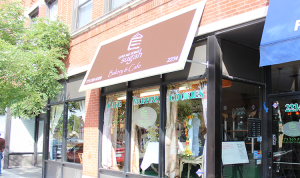 2234 E 71st St, Chicago, IL 60649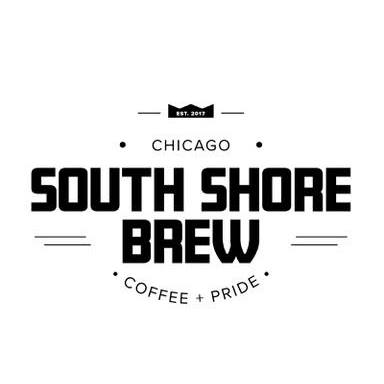 7101 S Yates Blvd
Chicago, Illinois
Call (224) 650-9329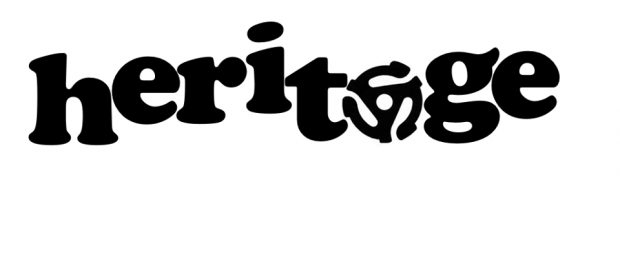 1849 East 79th
Chicago, Illinois
Call (773) 530-0045

Majani

Parrot Cage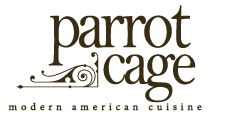 South Shore Cultural Center
C & G Restaurant
3003 E 92nd St, Chicago, IL 60617
(773) 734-0512
Small World Bar & Grill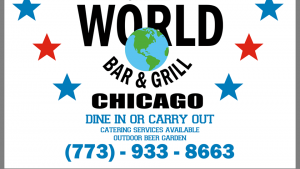 3325 E 106th
Chicago, Illinois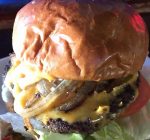 ;
Steve's Lounge 
13200 S Baltimore Ave
(773) 646-1071

TNT Mexican Restaurant

8929 S Commercial Ave, Chicago, IL 60617
Phone: (773) 768-4153
Mikkey's Restaurant 
8126 S Stony Island Ave, Chicago, IL 60617
(773) 902-280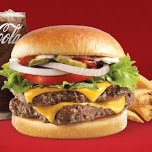 La Michoacana Premium
10533 S Ewing Ave, Chicago, IL 60617
Phone: (773) 437-3644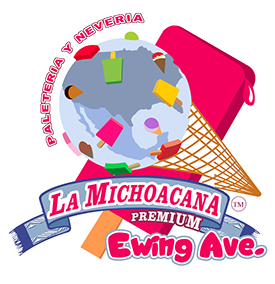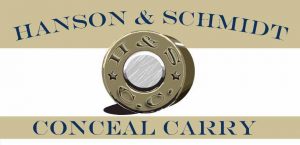 6930 South Shore Drive, Chicago, IL 60649 • Phone: 773-363-5400
http://hobsouthshore.com/
Ujamaa Network


One of the Largest Email Client List to Promote Your Business
Web Design & Advertising Co-op
Mike House, E-Marketing Specialist
773-593-4554
Mike@UjamaaNetwork.biz"  www.UjamaaNetwork.biz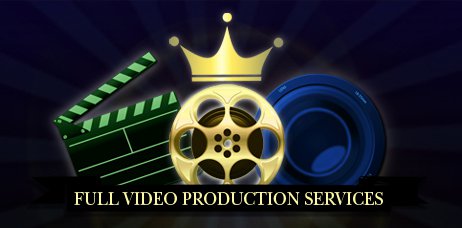 Making a video can be expensive and intimidating. At Full Video Production Services, however, there´s no need to sacrifice high quality video production and out

standing service in the interest of saving money. You can have it all. 
2226 E 71st
Chicago, Illinois
Call (773) 580-1453
Be You. Be True. Be About It.


POETS – GRIOTS – SONG/SERMON WRITERS – BIOGRAPHERS – PLAYWRIGHTS – SCHOLARS
Not only do we help you publish your book, we even help with events planning and advertising. Why keep asking how to be published or saying you want to be published, when you can be published here today? Why settle for dreaming of being an author when you've kept what you've written over the years, or you've written the new messages that you have been charged with sharing, and you are in a position to be published immediately?

http://www.bepublished.org/
RAVEN-Graphic Designer
Raven Bedenfield, Owner
www.theravensite.com
773-818-9461
 Williams Financial Services– Start Your Business Here!
Sharonda Williams, Accountant, MSA
williamsfinancialservices1@gmail.com" data-mce-href="mailto:williamsfinancialservices1@gmail.com">williamsfinancialservices1@gmail.com
513-335-6726
Small Business Accounting, Tax Preparation & Planning Booking, Cash Flow Management, Payroll Processing
 CPA
Kellen@benfordbrown.com" data-mce-href="mailto:Kellen@benfordbrown.com">Kellen@benfordbrown.com
773-731-1300
Stony Island, Chicago
L.E. Werner & Associates
Quickbooks Pro Advisor
Lee Werner, CPA Certified
www.lewerneraccounting.com or info@lewerneraccounting.com" data-mce-href="mailto:info@lewerneraccounting.com">info@lewerneraccounting.com
708-302-3544
Crown Capital Management-Invest Money
Kevin Greer
312-216-5161
Kevin@crowncapmanagement.com" data-mce-href="mailto:Kevin@crowncapmanagement.com">Kevin@crowncapmanagement.com
GMR Bookkeeping & Accounting Services
Gwendolyn M. Robinson, Owner
Set up Accounting Systems, Monthly Financial Report, Tax Preparation
www.gmrbookkeeping.com or Gwenmr1@gmrbookkeeping.com" data-mce-href="mailto:Gwenmr1@gmrbookkeeping.com">Gwenmr1@gmrbookkeeping.com
773-978-6262
Farmers Insurance
Warner E. Brown, Insurance & Financial Service Agent
8055 South Stony Island
wbrown@farmersagent.com" data-mce-href="mailto:wbrown@farmersagent.com">wbrown@farmersagent.com
 Genesis Print & Copy Services-Promote Business
Joleena Ramos, Asst. Manager
www.genesisprinting.biz or genesisprintinginc@sbcglobal.net" data-mce-href="mailto:genesisprintinginc@sbcglobal.net">genesisprintinginc@sbcglobal.net
773-374-1020
8319 S. Stony Island
 Western & Southern Life /Financial Group
Ora Floyd, Sale Representative
ora.floyd@wslife.com" data-mce-href="mailto:ora.floyd@wslife.com">ora.floyd@wslife.com or WSLife.com
708-428-2475
Diva-tude
Myra Dunbar Braggs, Nail Technician
www.diva-tude.com
773-343-7547
1859 E. 87th St
 Kale Realty– Sell Property
Brian Colebrook, Broker Associated
www.kalerealty.com or bcolebrook@kalerealty.com" data-mce-href="mailto:bcolebrook@kalerealty.com">bcolebrook@kalerealty.com
312-939-5253 or cell 773-396-4766
 Perfect Perfections Catering–*Great Food*
Nikida Brock, Chef
perfectperfectionscater@yahoo.com" data-mce-href="mailto:perfectperfectionscater@yahoo.com">perfectperfectionscater@yahoo.com
773-936-6416
 ADP– Small Business Services
Justin Brown, Senior District Manager
Justin.Brown@adp.com" data-mce-href="mailto:Justin.Brown@adp.com">Justin.Brown@adp.com
312-935-7152
 Tranquility+two Cleaning Services
"Your Home should be your one place of sweet serenity"
Cnantel Marsh
TRANQUILITYPLUSTWO@GMAIL.COM" data-mce-href="mailto:TRANQUILITYPLUSTWO@GMAIL.COM">TRANQUILITYPLUSTWO@GMAIL.COM
773-562-5847
 WVON 1690
Deanna Burrell, Market Specialist
deanna@wvon.com" data-mce-href="mailto:deanna@wvon.com">deanna@wvon.com
1000 E. 87th St
773-247-6200 ext. 427
Single Girl Summer
Deanna Kimberly Burrell, Author
INFO@SINGLEGIRLSUMMER.COM" data-mce-href="mailto:INFO@SINGLEGIRLSUMMER.COM">INFO@SINGLEGIRLSUMMER.COM OR WEBSITE WWW.SINGLEGIRLSUMMER.COM
 Aflac
Iman Carter-Cowans, Associate
iman_cartercowans@us.aflac.com" data-mce-href="mailto:iman_cartercowans@us.aflac.com">iman_cartercowans@us.aflac.com or aflac.com
312-661-1222 ext 4255
Clarence McMillan, Game Deisigner Technology
clarencemcm@gmail.com" data-mce-href="mailto:clarencemcm@gmail.com">clarencemcm@gmail.com
CopyLine Magazine
Connecting News, Business, & People
Juanita Bratcher, Journalist, Author, Publisher, Poet & Songwriter
juanitabratcher@yahoo.com" data-mce-href="mailto:juanitabratcher@yahoo.com">juanitabratcher@yahoo.com
www.copylinemagazine.com
www.juanitabratcher.com
773-375-8127 or 773-437-3841
Dreamexchange Construction & Remodeling Inc.
Cordell Watkins, License & Bonded
8334 South Stony Island
773-587-4945
cordellwatkins@gmail.com" data-mce-href="mailto:cordellwatkins@gmail.com">cordellwatkins@gmail.com
State Farm
Charles A. Cathey Jr. Agent
1700 E. 87th Street
773-978-5904
charles.cathey.p2tm@statefarm.com" data-mce-href="mailto:charles.cathey.p2tm@statefarm.com">charles.cathey.p2tm@statefarm.com
www.charlescatheyjr.com
Cleanslate
Lisa Kidd, Crew Chief
www.cleanslatechicago.org
773-425-1287
Homemaking Skills Institute
Betty Jo Nichols, Executive, Director
www.homemakingskillsinstitute.org
homemakingskillsinst@wowway.com" data-mce-href="mailto:homemakingskillsinst@wowway.com">homemakingskillsinst@wowway.com
773-603-5153
Brad's Tire, Inc
9100 S. Chicago Ave
773-978-3900
Farmer Insurance
Lanita Ross, Agent
Iross@farmersagent.com" data-mce-href="mailto:Iross@farmersagent.com">Iross@farmersagent.com
773-266-6012
Word of Mouth Speech Project
Gloria A. Lewis, Speech Specialist
773-387-4757
Bernard's Wear Hats & Clothing
9017 S. Commercial
773-375-9708
www.bernardswear.com
Orlando Davis, Cash Flow Consultant
Assist Doctor's Office with Billing
312-401-5507
davisOrlando6@gmail.com" data-mce-href="mailto:davisOrlando6@gmail.com">davisOrlando6@gmail.com
www.OntheMoveSolutions.com
Krazy Kake House
Homemade Cakes and More
773-768-2505
South Side All Breed Dog Training Club 

Why train your dog? Here are a couple of reasons:
Dog misbehaving? If you had to sit in a house, unable to do anything but lay around, what would YOU do? Become so bored you might chew a couch?
Behavior problems are the

 

number one

 

reason why so many dogs are in our crowded shelters today!!  Approximately 8-12 million companion animals enter a shelter nation wide and approximately 5-9  million are euthanized each year. Which can be solved with proper training and patience.
It is essential for a dog's mental development to start training in a positive manner.
It's good exercise! 

 

Number 1 reason dogs developed 'bad behavior' is lack of exercise.
It keeps a great bond between you (your family) and your dog for a lasting family friend.
Your dog will be well mannered.
Bragging rights.. You can show off in front of your family and friends!
The possibility to show your dogs in AKC shows and receive titles.