TUESDAY, JUNE 29, 2021 AT 3:30 PM CDT
More Than a Meme: A Teen Talk About Vaccines
Public

 

Anyone on or off Facebook
Join Polished Pebbles CEO Kelly Fair and the Chicago Urban League for a youth-focused conversation about vaccines–from Covid-19 to flu shots. Teens will be invited to ask questions or share their own experiences.
One Summer Chicago job application is now being accepted by the city. The deadline to apply for one of the 21,000 available slots is Friday, June 11, 2021
Submissions are open now to all South Side Youth ages 13-19 who live or attend school on the South Side
May 8: Submissions close
Info Shared by State Representative Marcus Evans Jr.:
This Film Project is for Youth 11-21 Contest Cash
https://presidentlincoln.illinois.gov/…/juni…/No-Malice/
The Mikva Juvenile Justice Council youth will be hosting a virtual and interactive experience on Wednesday, March 3rd from 5:00 – 6:30 that aims to inform Cook County youth of their civil rights and what to do during civilian police encounters.
The workshop will have legal support and will be held in collaboration with Cabrini Green Legal Aid. Attendees will discuss what rights are important to them and the nuance of civil and human rights through a restorative justice lens. It'll be an event that celebrates the importance of civic rights, freedom of expression, and creative political advocacy.
Please link below to register.
---
South Chicago Neighborhood Network (U.N.I.T.Y. Squad – United Network Influence Transformation of Youth) – Claretian Associates
Do you want your youth to participate in a summer program? South Chicago Neighborhood Network is have a 6-week summer program, for youth of ages 14-15! For more information please see flier below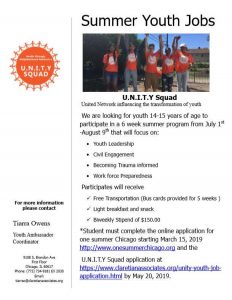 ---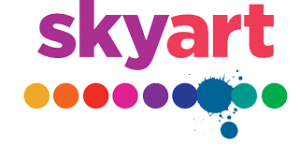 SkyArt  Year Around Programs
OUR MISSION:
WITH ART AT THE CENTER OF EVERYTHING WE DO, SKYART PROVIDES FREE, SAFE, OPEN SPACES WHERE PEOPLE ARE EMPOWERED AND CONNECTIONS ARE MADE.
3026 E 91st St
Chicago, Illinois
Call (773) 731-9287
http://www.skyart.org
SkyArt: Summer Youth Employment Opportunities
SkyArt is accepting applications to hire teens and young adults for summer-long work opportunities that challenge them to enhance their art making abilities and help them grow as individuals. SkyArt provides interns with opportunities to act as mentors to younger artists and to gain valuable job skills.
After School Matters: Science, Supper, & Sustainability Incubator 
Youth Summer Employment: One Summer Chicago
Applications are now available for young adults, between the ages of 14 and 24, who are seeking summer employment. Young people have the opportunity to work in City, County, civic and business communities over the summer. Applicants will be notified the month of June if they have been invited for an interview. All eligible youth who are not offered an initial interview will be placed on a waitlist.
One Summer Chicago brings together government institutions, community-based  organizations and companies to offer over 24,000 employment and internship opportunities to youth and young adults ages 14 to 24.
To apply, visit: http://www.onesummerchicago.org
Deadline: May 15
---
The Y's Youth Safety and Violence Prevention program (YSVP) is a comprehensive, trauma- informed approach to violence prevention that looks at past exposure to trauma as a main driver of future dangerous behaviors. Everything we do is designed to help our region's most vulnerable young people become leaders in their own communities.  http://www.ymcachicago.org/programs/youth-safety-and-violence-prevention

ysvp-generalinfo@ymcachicago.org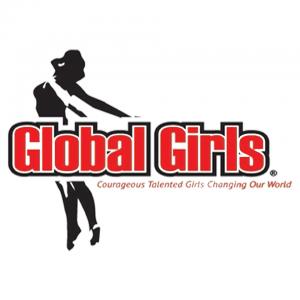 Chicago, Illinois
Call (773) 902-2359

Youth performing arts organization developing and presenting socially conscious, youth driven theater.
(After School Program & Summer Programs)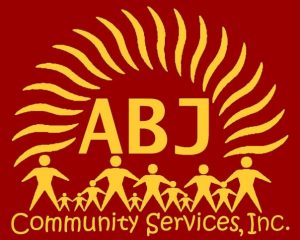 The mission of ABJ Community Services, Inc. is to meet the physical, emotional, and social needs of families, children and senior citizens by offering effective health and human services. ABJ Community Services, Inc. provides the most versatile, professional, and supportive individual and group services possible to each client and the community. Services are offered without consideration to age, race, creed, color or religious affiliation.  http://www.abjchicago.org

Rebecca Crown Youth Center
CYC – Rebecca K. Crown Youth Center is located in the South Shore Community. We serve children from ages 3-18 years old for full and half day programs.
7601 S Phillips Ave
Chicago, Illinois
Call (773) 731-0444
http://www.chicagoyouthcenters.org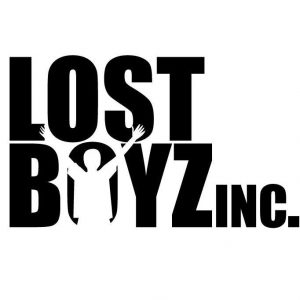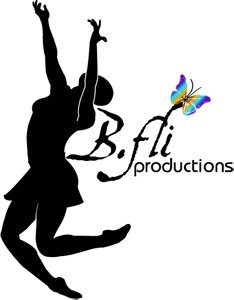 B.Fli Productions, Inc. is a non-profit performing arts organization on a mission to increase mental wellness and decrease violence through performing arts
—————————————————————————————————————————
Please View Your Chicago Park District and Chicago Public Library for Free Activities and Workshops:
https://www.chicagoparkdistrict.com/

Bessmer Park District "Workout Center"
"Boxing Ring" & Trainer
 
Giving our youth the tools, experiences, and skills they need to be involved in the community and to also prepare for future job opportunities in the community and at Lakeside Development. 
Youth Leadership Council 
Join a group of talented, committed, and inspiring youth between the ages of 12 and 17 to participate in the Youth Leadership Council- a program in civic engagement and social justice.
WHY YOU SHOULD JOIN:
Receive training in leadership, community development, and self-empowerment
Have a voice on issues YOU think are important
Plan an event to take out neighborhood back!
Participate in an independent team that votes on and leads its own projects in the community
Learn about problems in the community and work with other teens to implement solutions
*For more information, contact Amalia NietoGomez at 773-221-8909.
---
Resource Info:
Info Forward by Alliance of the Southeast Side:
Opportunities for Youth
Giving our youth the tools, experiences, and skills they need to be involved in the community and to also prepare for future job opportunities in the community and at Lakeside Development. 
After School Matters: Claretian Associates & MAPSCorps
Claretian Associates will be hosting MAPSCorps as part of AfterSchool Matters summer programming. MAPSCorps provides high school students and recent graduates the opportunity to engage in community asset mapping and bring visibility to local community organizations and businesses.
MAPSCorps Internships provide meaningful and productive STEM (science, technology, engineering, mathematics) work opportunities for youth. Youth produce real-time, community-level data on built community assets. These data are published online (www.SouthSideHealth.org) and are used by community leaders, residents, healthcare providers, researchers, policymakers, and students for school projects.
---
Info Shared by Sharon Lewis:
Future Leaders in Planning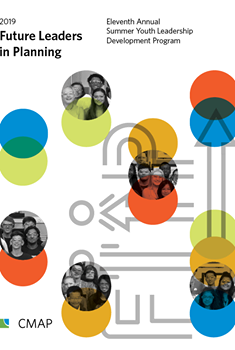 FLIP Summer 2019 Applications are now available!
Future Leaders in Planning (FLIP) is the Chicago Metropolitan Agency for Planning's (CMAP) leadership development program for high school students in Northeastern Illinois. FLIP is a FREE program where teens learn about the issues that shape our region and think of solutions with other students from Cook, DuPage, Kane, Kendall, Lake, McHenry, and Will counties. Participants meet and interact with selected regional leaders who make key planning decisions in our communities.
Read a recap of the 2018 FLIP program activities, trips and experiences. Learn more in the behind-the-scenes video below. Share the FLIP program and application with your community, school, or organization through a Partner Toolkit.
Click Link for Application:
https://www.cmap.illinois.gov/about/involvement/flip?fbclid=IwAR3WDk9aLyZgQRifvpdhWaym_82UII5dJJUe6GIQIPA2wZlaoTYSMU_yYIk
---
Internet Safety for Young People
by Christina Shaffer, Demand Media
While many young people have access to the Internet at home, some may not be aware of the potential dangers that can occur when accessing inappropriate sites or online chat rooms. According to a 2012 survey conducted by Pew Internet, 72 percent of parents of online teens are concerned about their child's online interactions with people they don't know. By taking precautionary measures, such as educating your child on online safety and limiting her Internet access, you can reduce your child's risk of viewing inappropriate and explicit content or being lured by an online predator.