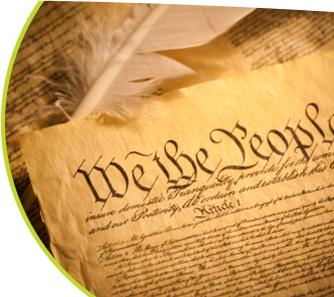 Donald J. Trump is the 45th President of the United States. He believes the United States has incredible potential and will go on to exceed anything that it has achieved in the past. His campaign slogan was Make America Great Again, and that is exactly what he intends to do.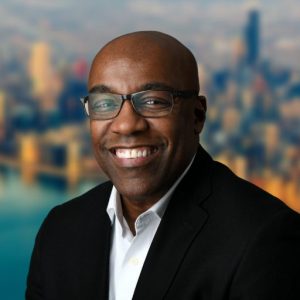 Kwame Raoul Attorney General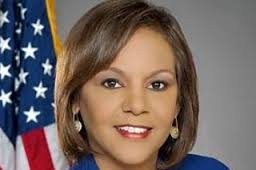 Congress Woman Robin Kelly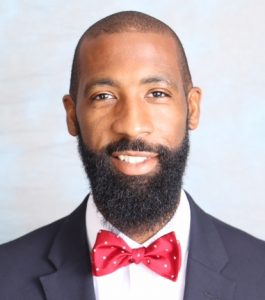 State Representative 25th District Curtis Trarver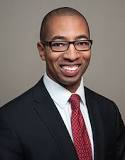 Christian Mitchell serves as Deputy Governor for Illinois Governor J.B. Pritzker's administration https://www.votechristianmitchell.com/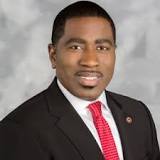 Rep. Marcus Evans


(D-Chicago)
33rd District


District Office

8539 South Cottage Grove
Chicago, IL 60619
(773) 783-8492
(773) 783-8625 (fax)

Capitol Office


276-S Stratton Building


Springfield, IL 62706
(217) 782-8272
(217) 782-2404 (fax)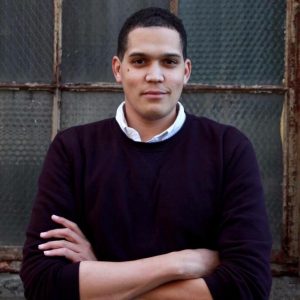 Robert Peters Replace Kwame Raoul State Senate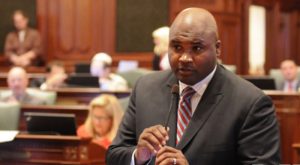 Lamont J. Robinson, 5th District Representative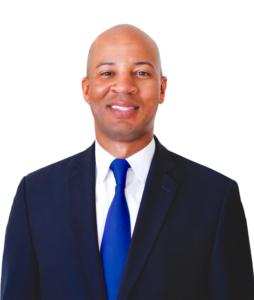 Governor of Illinois JB Pritzker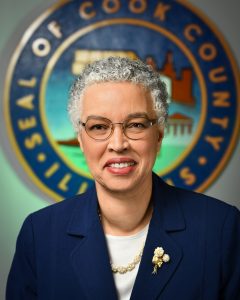 Toni Preckwinkle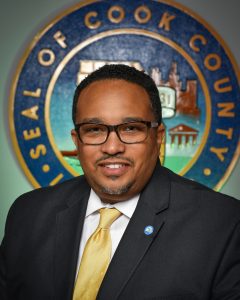 Stanley Moore Cook County Commissioner, 4th District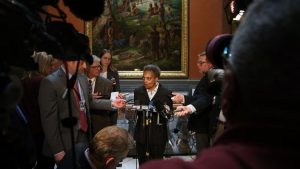 Lori Lightfoot
Office of the Mayor
Phone: Call 311
121 N LaSalle Street
Chicago City Hall 4th Floor              Chicago, IL 60602
Alderman Seat Chart
http://chicityclerk.com/council/seating-chart.php
Info Forward by Share Lewis:
About City Government & the Chicago City Council
http://www.chicityclerk.com/city-council-news-central/council-agenda?fbclid=IwAR2M58UTu-mtUHfToyMgZE6LxWVUdNuQFNEx2RMr9xVoqW9irGP5MYJVSmk
Office of the City Clerk Meetings:
https://chicago.legistar.com/Calendar.aspx?fbclid=IwAR3aGLsI76wPvxNigDyuW4bTOLsjvTpju9YoOK77Yytm49ADqkucG6-I4Qg
Rules of Order… Procedures for City Council Meetings
http://chicityclerk.com/legislation-records/about-chicago-government/about-city-council-meetings/
City Council…Alderman
http://chicityclerk.com/council/council-news-central.php
As the legislative body of the city, the City Council usually meets once every month to exercise general and specific powers delegated by state statute.
The City Council votes on all proposed loans, grants, bond issues, land acquisitions and sales, zoning changes, traffic control issues, mayoral appointees, and other financial appropriations such as taxes.
Its 19 standing committees work with individual departments on the execution of city activities, and review proposed ordinances, resolutions and orders before they are voted on by the full council.
The City of Chicago is divided into fifty legislative districts or wards.  Each district is represented by an alderman who is elected by their constituency  to serve a four year term. In addition to representing the interests of their  ward residents, together the fifty aldermen comprise the Chicago City Council,  which serves as the legislative branch of government of the City of Chicago. The  legislative powers of the City Council are granted by the state legislature and  by home rule provisions of the Illinois constitution. Within specified limits,  the City Council has the general authority to exercise any power and perform any  function pertaining to its government and affairs including, but not limited to,  the power to regulate for the protection of the public health, safety, morals  and welfare; to license; to tax; and to incur debt.

5th War
Alderman  Leslie A. Hairston
2325 E. 71st Street Chicago,  IL 60649 [email protected]">[email protected]
773.324.5555
 Alderman Leslie Hairston |
Political Forum on CAN TV
http://www.cantv.org/VIDEO-Political-Forum-2013-11-14-AldLeslieHairston.htm
_____________________________________________________________________________
6th Ward
Alderman Roderick Sawyer
8001 S. Dr. Martin Luther King Jr., Drive
Chicago, IL 60619
Phone: (773) 3635-0006
Alderman Roderick Sawyer
http://www.cantv.org/VIDEO-Political-Forum-2013-10-2-AldRoderickSawyer.htm
---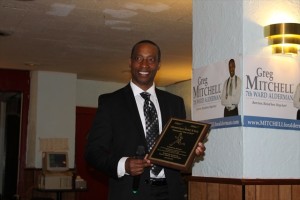 7th Ward
Alderman Greg Mitchell
2249 East 95th Street
Chicago Illinois 60617
---
Political Forum: Alderman Michelle Harris
http://www.cantv.org/VIDEO-Political-Forum-2013-2-27-AldMichelleHarris.htm
---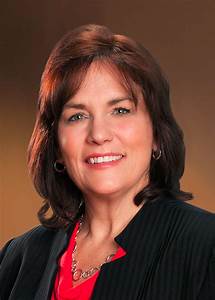 10th Ward
Alderman Susan Sadlowski-Garza
10500 S. Ewing Avenue
[email protected]
773-768-8138
_______________________________________________________________________
President Obama hits the road to push
State of the Union message
By Tom Cohen, CNN
Aug 20, 2013 | Chicago Tonight | Post a Comment > >
Welcome to Chicago Tonight's online coverage of the 2014 race for Illinois governor. We've gathered information here about the growing Republican and Democratic fields, and some of the key issues in the race. You can read profiles of the candidates, view timelines of their careers, and catch all of their appearances on Chicago Tonight. As we get closer to next year's primary, we'll include our latest coverage and candidate forums.
http://chicagotonight.wttw.com/election-2014/illinois-gubernatorial