As student Yesenia Chavez joined three hunger strikers, they were supported by several politicians, including Ald. Jeanette Taylor, who participated in a successful hunger strike to reopen Dyett High School.
EAST SIDE — Activists trying to block another industrial facility from opening on the Southeast Side entered their fifth day of a hunger strike Monday, and they welcomed another organizer into the fold.
Yesenia Chavez, an Olive-Harvey College biology student pursuing a career in medicine, announced her participation in the hunger strike against Southside Recycling at a news conference Monday.
Chavez joins fellow United Neighbors of the 10th Ward member Breanna Bertacchi, Southeast Youth Alliance co-founder Oscar Sanchez and George Washington High School teacher Chuck Stark in going without food.
They're calling for the city to deny an operating permit to the proposed metal scrapper at 11600 S. Burley Ave. in East Side, a neighborhood already overburdened with pollution from various industries.
Reserve Management Group owns General Iron, the closed Lincoln Park facility, and Southside Recycling. The majority of General Iron's critical equipment and employees are expected to move to Burley Avenue, though residents are fighting the move.
"Many times, anti-Black, racist and classist policy is implemented in [working-class] neighborhoods like the 10th Ward because our families simply are trying to survive on a day-to-day basis," Chavez said. "They don't have the time to organize … . I'm holding myself accountable as someone that's educated and can be a vessel of change for my community."
Chavez's younger sister, who has asthma, attends George Washington High School, she said. If permitted, prevailing winds will direct a majority of Southside Recycling's emissions to the northeast — toward the high school, George Washington Elementary and nearby Rowan Park.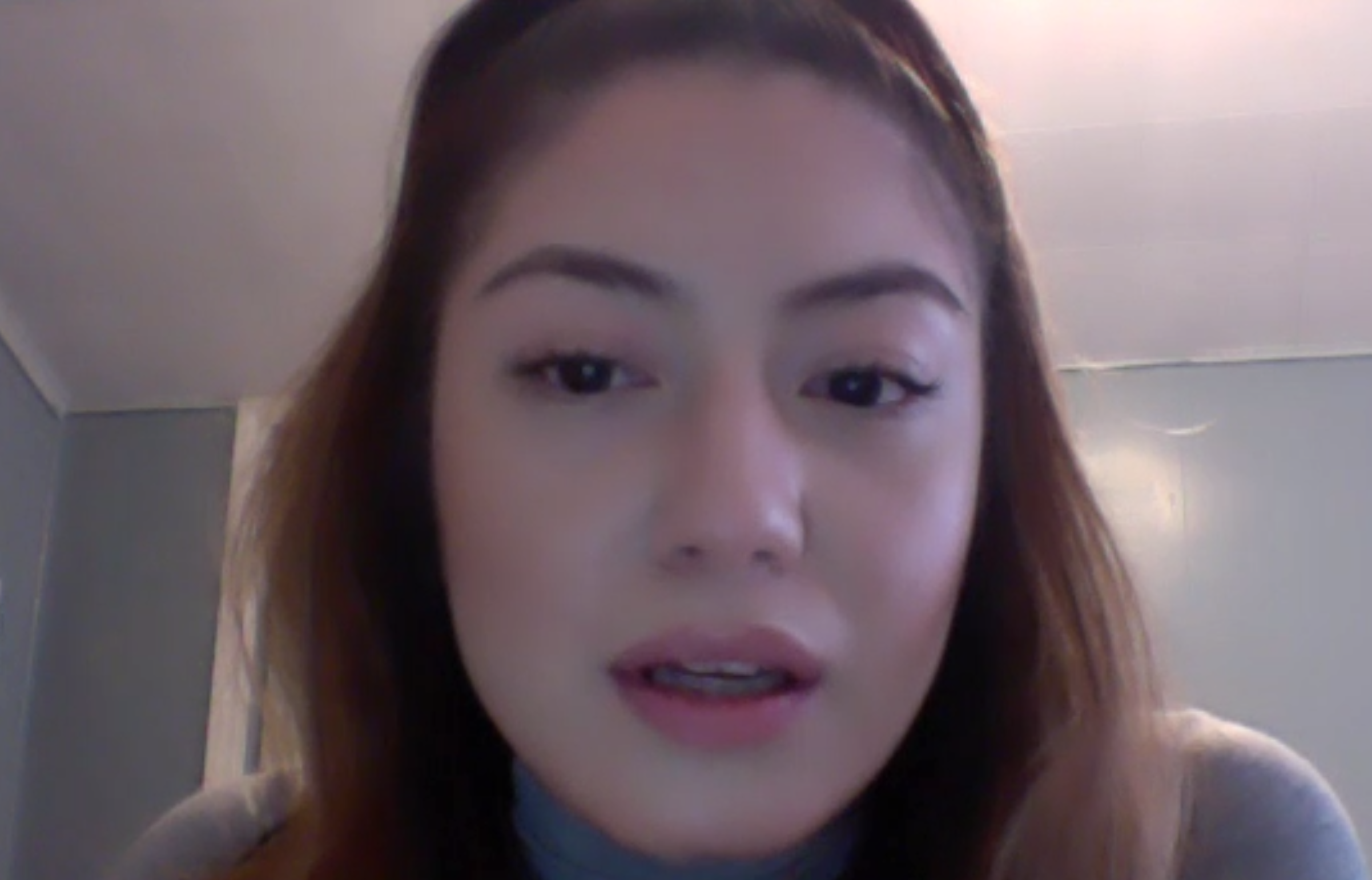 The four strikers were joined by numerous elected officials and environmental advocates at Monday's news conference, including Ald. Jeanette Taylor (20th).
In 2015, Taylor participated in a successful 34-day hunger strike to reopen Dyett High School with a focus on arts, "global leadership and green technology," after former Mayor Rahm Emanuel closed the school and 48 others. During the strike, Taylor collapsed at Chicago Public Schools headquarters, according to the Chicago Tribune.
"You'd think that it's 2021 and folks in power would have learned" to listen to residents' demands before they felt the need for a hunger strike, Taylor said.
"We say to other elected officials, to Mayor Lori Lightfoot: Do right by the folks in our community," she said. "The thought that folks would want to put their bodies on the line for this speaks volumes about them, but also speaks volumes about this system, that we continue to ignore the people that we're paid to protect."
Taylor said aldermen could request an environmental committee hearing around Reserve Management Group's plans for its East Side facility, but she stressed the importance of residents continuing to advocate for themselves.
During the Dyett hunger strike, residents hounded Emanuel "every chance we got," Taylor said. "We made this a national issue. I agree that we've got to hold the electeds accountable, but that accountability needs to come from the community."
"There's no political courage" on the part of officials who have received donations from polluters, Ald. Byron Sigcho-Lopez (25th) said. State regulators pass off regulatory responsibility to the city and vice versa, "and in the meantime nothing gets done," he said.
"It is unacceptable that we have to come to a hunger strike to be able to raise awareness on something that should be common sense," Sigcho-Lopez said, vowing to continue pressuring Lightfoot and Gov. JB Pritzker "at all costs."
The city is listening to "the entirety of residents — some are very vocal, others have other sentiments about that facility," Lightfoot said Monday afternoon. She did not comment on whether she would meet with the strikers to hear their demands.
"I recognize that facility evokes a lot of emotions, and we have heard them loud and clear," Lightfoot said.
State Sen. Robert Peters (D-13th) also spoke in support of the strikers, while Alds. Rossana Rodriguez (33rd) and Maria Hadden (49th) attended Monday's call.
East Side Ald. Susan Sadlowski Garza (10th) did not attend. She told Block Club in November she "can't comment on anything General Iron," as she is named in a fair housing complaint filed by residents over the scrapper's move to East Side.
The hunger strikers continue to support each other through their group chat, keeping up with their vital signs, water intake, sleep schedules and the impacts of supplements. Bertacchi feels "incredibly supported" and receives messages of support "every time I get a hunger pang," they said.
"We are hungry, we are tired," but the struggles are worth it if the strikers can prevent Southside Recycling from opening, Bertacchi said.
"We're demanding the attention that the city should've been giving us from the start," they said. "It's uplifting, it's encouraging — it's also still at times disheartening to know that it got to this point in the first place."
Subscribe to Block Club Chicago. Every dime we make funds reporting from Chicago's neighborhoods.
Already subscribe? Click here to support Block Club with a tax-deductible donation.