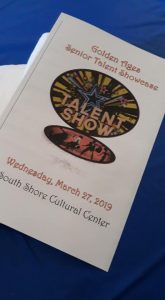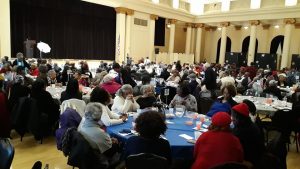 Chicago Park District Annual Senior Talent Show and Lunch at The South Shore Cultural Center.

The Atlas Senior Center / The Department of Family Support Services
1767 E. Cregier
312-747-0189
http://www.79thstreetseniors.com/
Chicago Department of Family and Support Services
South Chicago 8650 S. Commercial Ave
312-747-0500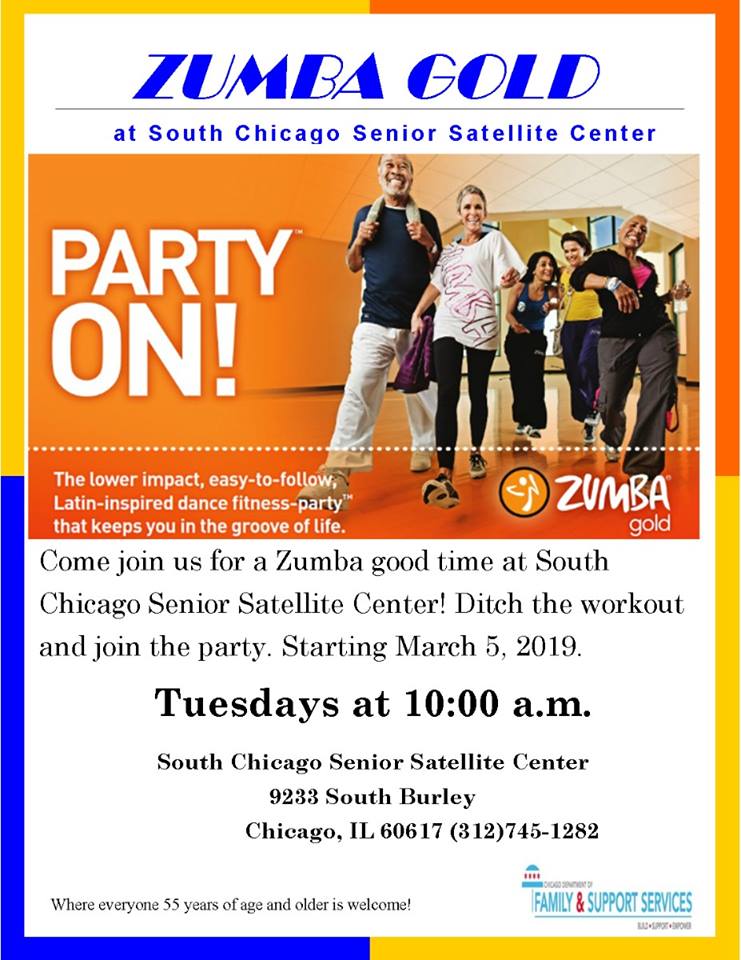 Click Link to view more City Services, Grants & Workshopswww.cityofchicago.org/city/en/svcs/find.html
Senior Services/Area Agency on Aging-312-743-1524
Aging and Disability Resource Network
Golden Diner Program
Home Delivered Meals
Older Relatives Raising
Regional and Satelite Senior Center
In-Home-Services
———————————————————————————————————————————————-
Elder Law & Miscellaneous Remedies Division (Circuit Court of Cook County)
Richard J. Daley Center – Suite 2505
50 W. Wasington Street
Chicago, IL 60602
(312) 603-4347
(312) 603-6673 TTY
Honorable Patricia Banks
Presiding Judge
Community Outreach Program includes:
Training on elder abuse, neglect, and financial exploitation
Workshops for community groups, faith-based organizations, family members, and caregivers
Brochures and written material about elder abuse, neglect and financial exploitation
This Program offers:
Elder Law & Misc Remedies Home
Daley Center Tours
Elder Justice Center (EJC)
Free Seminar Series (EJC)
Helpful Resources
Judges Information
Rules – Part 23
Workshop/Seminar:
Debt Collection and Seniors


Common Financial Frauds and Scams that Target Seniors
Click link to view more workshop/Seminar:
——————————————————————————————————————
Nursing Home Abuse, Neglect, Fraud is A Crime:
Illinois State Police Medicaid Fraud Control Unit Abuse/Neglect Hotline
1-888-557-3503
Illinois Department of Public Health Abuse/Neglect Hotline
1-800-252-4343
—————————————————————————————————————————————————–
Illinois Long-Term Care Ombudsmen Program
1-800-252-8666 (Directory)
——————————————————————————————————————————————-
Benefit Access Program Benefits (Illinois Department of Aging)
Seniors Free Transit Ride

Persons with Disabilities Free Transit Ride

Secretary of State License Plate Discount
To be determined eligible for these benefits, you must submit a Benefit Access Application on the Internet. Paper applications are not available. Please note that current processing times to determine eligibility of your Benefits Access Application is 4-6 weeks. 
Once your application is approved you may print a certificate of eligibility to take to your local transit authority or Secretary of State Office. Please wait 10 business days from the date of your approval for your discount to be available. You can check the website at anytime to determine your application status.
Please note that if you are applying for an RTA Ride Free Transit Card, the deadline for renewal has been extended. Please see the Ride Free Transit Benefit page for further details.
We want to thank everyone for their patience and understanding during this transition and welcome you to the Benefit Access Program.
If you have questions or would like to locate a Senior Health Assistance Program (SHAP) site near you for assistance, contact the Senior HelpLine at 1-800-252-8966, 1-888-206-1327 (TTY).
——————————————————————————————————————–