About CMAP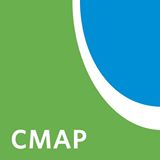 The Chicago Metropolitan Agency for Planning (CMAP) is located in Suite 800 of Willis (formerly Sears) Tower, 233 South Wacker Drive, Chicago, IL  60606.  Phone:  312-454-0400.  Fax:  312-454-0411.  Click here for directions to Willis Tower.
Created in 2005, CMAP is the official regional planning organization for the northeastern Illinois counties of Cook, DuPage, Kane, Kendall, Lake, McHenry, and Will.  CMAP developed and now guides implementation of the GO TO 2040 comprehensive regional plan. To address anticipated population growth of more than 2 million new residents, GO TO 2040 establishes coordinated strategies that help the region's 284 communities address transportation, housing, economic development, open space, the environment, and other quality-of-life issues.
---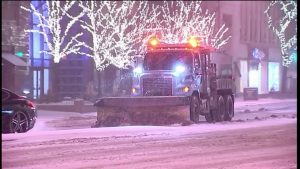 Plow Tracker Streets and Sanitation (DSS)
---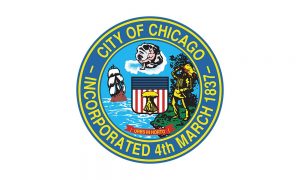 Chicago Department of Family and Support Services
South Chicago 8650 S. Commercial Ave
312-747-0500
Click Link to view more City Services, Grants & Workshops
www.cityofchicago.org/city/en/svcs/find.html
Children 's Services-312-743-1980
Early Head Start
Head Start
Child Care Assistance Program
Summer Nutrition ProgramYouth Services-773-743-0208
Out of School Programs
Mentoring Programs
Counseling Programs
Gang Intervention and Prevention Programs
Juvenile Intervention and Support Center Programs
Summer Youth Employment Programs
One Summer Chicago -summer jobsHuman Services-312-743-1524
Service Delivery to U.S. Military Veterans
Community Center-shelter,food, clothes,
Domestice violence-312-746-7448Homeless Services-312-743-1524
Overnight shelter
Shelter Plus Care
Human Services Mobile Outreach-victim in fire
Homeless Outreach and Prevention teamWorkforce Development Services-312-746-7760
Job training and placementSenior Services/Area Agency on Aging-312-743-1524
Aging and Disability Resource Network
Golden Diner Program
Home Delivered Meals
Older Relatives Raising
Regional and Satelite Senior Center
In-Home-Services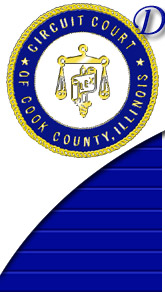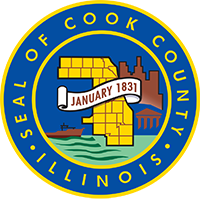 Welcome to The Board of Review
  Click Link Below to Review and File Property Taxes: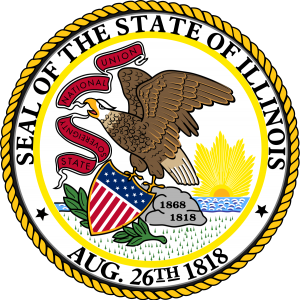 Illinois' Government Commissions & Initiatives:
Health Care Reform
Anti-Violence Commission
Economic Recovery Commission
Illinois Jobs Now!
Early Learning Council
Green
Pension Modernization Task Force
View more info click link:http://www2.illinois.gov/gov/Pages/ContacttheGovernor.aspx
Senate & House
Legislation & Laws
Bills & Resolutions
Public Acts
Illinois Constitution
Click Link to view more info http://www.ilga.gov/
Illinois Attorney General
http://illinoisattorneygeneral.gov/index.html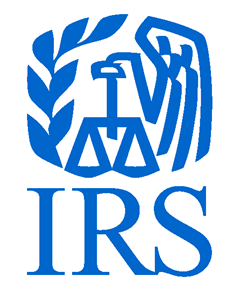 IRS  Forms & Policies
http://www.irs.gov/


Illinois Political News…Info Forward by
Sharon Lewis, Beat Facilitator
http://www.progressillinois.com/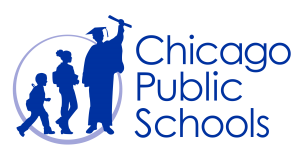 Southeast Chicago Center
3062 East 91st Street | Chicago, Illinois 60617
Phone: 773-371-2900 | Fax: 773-371-2950
Families throughout surrounding communities see Metropolitan Family Services Southeast Chicago Center as a beacon of hope for the future. Founded in 1985 on the heels of local steel mill closings, Metropolitan Southeast Chicago is part of Metropolitan Family Services, which has been empowering Chicago-area families to reach their greatest potential and positively impact their communities since 1857.
http://www.metrofamily.org/community-centers/southeast-chicago/
General inquiries:
800-669-5556
When the Illinois General Assembly created CUB in 1983, it gave the nonprofit, nonpartisan organization a clear mission: to represent the interests of residential utility customers across the state. The statute directs CUB to carry out that mission by intervening in ratemaking proceedings before the Illinois Commerce Commission (ICC), in the courts and before other public bodies and by providing consumers with information and assistance regarding their utility companies.
Women Shelters:
https://www.womenshelters.org/det/family-rescue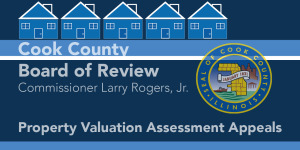 Click here to download a copy of the event flyer
Attending this session will provide you with the opportunity to address any concerns you may have regarding the 2014 property tax cycle. My office will assist you in properly preparing your appeal, which will be payable in 2015. Please be sure to bring your property tax bill and other evidence you believe provides proof of your property's true value, such as a current appraisal.
The Board of Review does not assess property, set tax rates, or collect taxes. There is no fee to file an appeal, and in most cases an attorney is not necessary. Property valuation appeals are not limited to single-family homes, but all properties in Cook County. For more information you may contact my office at (312) 603-5540 or visit us on the web at www.cookcountyboardofreview.com to file an appeal on line.
I look forward to seeing you there.
Best,
Commissioner Larry R. Rogers, Jr.
Cook County Board of Review, 3rd District