Job Alert!
Shared by the Community, Please If Aware of More Jobs Opportunities email: work2gether4peace@yahoo.com
---
We're HIRING!
Chicago Community and Workers' Rights is looking for a full-time Development and Communications Coordinator!
For a full description and details see the link below:
https://drive.google.com/…/1Z8xxjwaqPJuiZLOkSQh…/view…
One Summer Chicago job application is now being accepted by the city. The deadline to apply for one of the 21,000 available slots is Friday, June 11, 2021 https://www.onesummerchicago.org/SummerJobs/
Info Shared by Jose Rojas:
Cal City Bakery 816 Burnham Ave calumet city. Hiring!
We are looking for 2 more positions to be filled for our second store Location ( EastSide ) , looking for people who can work morning and afternoon shifts, must be able to work weekends bilingual preferred looking to hire ASAP.
Please come in to apply at 816 Burnham Ave, in calumet city.
Thank you
We're Hiring
Please complete The Neighborhood Network Alliance Position Interest Form below. Information submitted through this form will be evaluated for relevant background and experience for the position. Due to the number of applications we receive, we will only respond to those applicants whom we would like to invite to interview for the position.
Info Shared by Peggy: Calumet Wetland Restoration Projects Coordinator
The Wetlands Initiative (TWI) is hiring a new full-time coordinator to work with our team and partners who are designing and carrying out wetlands restoration projects in the Calumet Region. The Calumet projects coordinator will work with TWI's senior ecologist and other staff to support our expanding portfolio of work in the region, supporting both current projects and new ones being developed by TWI and its collaborators.
Covering Chicago's Southeast Side and Northwest Indiana, the Calumet was once one of the most biologically diverse wetland areas in North America. Now it's a patchwork of degraded remnants; many of them still support some biological diversity, but no longer provide the same wetland functions due to generations of industrial, commercial, and residential development. For decades the Calumet has loomed large as an area with tremendous potential for ecological restoration and for connecting diverse communities with quality natural open space. TWI is playing a central role in a new wave of Calumet wetland restorations in both Illinois and Indiana. These collaborative projects involve multiple partners and various combinations of restricted grant funding, and are at various stages of development.
DUTIES AND TASKS:
·        Schedule, participate in, and sometimes lead project meetings with collaborating organizations and agencies.
·        Facilitate and assist TWI technical staff in implementing project-specific restoration and science objectives, identifying new regional remnant wetlands with high potential for restoration, and project planning.
·        Track grant budgets and expenses and provide TWI development staff with the project information they need for grant reporting.
·        Facilitate and participate in TWI's outreach and engagement with diverse Calumet communities, which may include volunteer restoration events.
·        Track and report progress toward project outcomes.
·        Obtain and track permits, agreements, and various compliance documents, and maintain project files and records.
·        Assist with habitat monitoring.
·        Other project-related tasks as they arise.
Location: This position will be based both in the Calumet Region and at organizational offices in downtown Chicago; the specifics of that are TBD and may evolve as the work does.
A Calumet Region map can be viewed here: http://www.fieldmuseum.org/science/research/area/science-action-chicago/calumet
Application deadline: April 30, 2021.
REQUIRED QUALIFICATIONS AND ATTRIBUTES:
·        Work experience at a natural resources, open space, environmental or conservation agency, organization or company.
·        A self-starter who can successfully work independently with a shifting cast of project team members both within and outside of TWI.
·        Experience tracking project activities and expenses.
·        Strong attention to detail and ability to track and manage work flows across multiple projects simultaneously.
·        A love of the outdoors.
·        Solid communications skills both in person and in writing.
·        Experience with office software including word processing, spreadsheet, and database programs.
·        Current driver's license.
PREFERRED QUALIFICATIONS AND ATTRIBUTES:
·        Personal or professional history in the Calumet Region.
·        Familiarity with or a desire to learn about ecological restoration and about plant identification in the field.
·        Experience with public presenting/speaking.
·        Ability to work outside under adverse weather conditions.
The Wetlands Initiative is an Equal Employment Opportunity (EEO) employer which does not discriminate on the basis of race, ethnicity, national origin, religion, sex, gender identification, age, veteran status, political affiliation, sexual orientation, or marital status. Diversity of all kinds is a core value that we are actively pursuing.
Benefits
We are hiring!
A PTC Technical Support Administrator must have excellent technical knowledge and be able to communicate effectively about problems and solutions. They must also be customer-focused and patient with difficult customers. PTC Technical Support Administrators provide 365/7/24 implementation and troubleshooting services for the PTC System.
For more information on this position and to apply:
Discover Is Opening A Call Center And Bringing 1,000 Jobs To Chicago's South Side
https://www.wbez.org/stories/discover-is-opening-a-call-center-and-bringing-1000-jobs-to-chicagos-south-side/5d9d8c25-2016-4332-834d-baf43031d473?utm_source=facebook&utm_medium=social&utm_campaign=wbez
Exciting news for students studying in the field of construction!
Power Construction
is launching the second year of their scholarship program for graduating seniors.
Last year, Power awarded 4, $2,500 scholarships to Chicagoland High School Seniors that are pursuing a 4-year degree in Construction Management or a related field. Power is again looking to award 4, $2,500 scholarships to exceptional students
LEARN MORE:

https://www.surveymonkey.com/r/PowerScholarship2021
---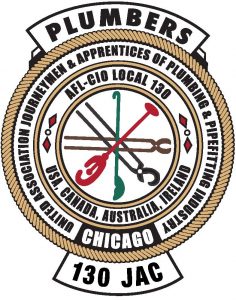 Info Shared by South Shore Chamber Inc.
Plumbers' Joint Apprenticeship Committee, Local 130 UA 2021
APPRENTICESHIP APPLICATIONS
Plumbers' JAC Local 130, UA will be accepting applications for admission to the Plumbing Apprenticeship Program starting on January 24, 2021 through March 6, 2021 OR the first 2.000 submissions, whichever comes first ONLINE at apply.jac130.org
—————————————————————————————————————————
Apply for the Membership Coordinator/Administrative Assistant Part-time Position
The South Shore Chamber of Commerce is seeking a dynamic, energetic and charismatic Membership Coordinator to manage and grow our membership base. The ideal candidate is highly motivated, personable, articulate with excellent communication, computer and writing skills. We believe the membership is the lifeblood of our organization requiring an individual who can relate to members and businesses of all sizes. This person is comfortable in large and small group settings while effective on a one to one basis. Especially important is the ability to relate to and understand the needs of the members and prospective members. This position will require a minimum of 20 hours per week depending on workload, events, and Executive Director's scheduling.
Position Responsibilities: 
Prospect and sell new memberships to local businesses and organizations
Maintain membership records (contact info, renewals)
Maintain a list of new and renewing City of Chicago business licenses applied for in the South Shore community
Issue welcome letters and business services packets to new businesses in the community
Prepare and send out annual invoices for renewing members
Organize and facilitate promotional campaigns for business owners
Maintain a vacancy log and contact info of all property along the commercial corridors
Facilitate annual membership drives
Coordinate special events for new members (ribbon cuttings, networking events)
Work with communications team for weekly member highlights and promotions
Work with web developer for updates to membership directory and other member related news
Develop membership benefits for retention
Attend relevant Chamber functions and other meetings specifically requested by the Executive Director for purposes of networking and recruiting
Phone/Email outreach to membership – monthly
Check-In
Specials/promotions
Meeting Invites
Assist the Executive Director with administrative and clerical needs as necessary
Experience and skills required:
Ideal candidate must be self-motivated, results-oriented and comfortable dealing with a broad spectrum of individuals from all professions.
Able to function with little supervision
Excellent oral and written communication skills and well as computer and organizational skills is a must
Valid driver's license and vehicle is necessary
Previous sales experience and business development is a plus
To Apply:
Please send your cover letter and resume to Tonya Trice at ttrice@southshorechamberinc.org
——————————————————————————————————————————–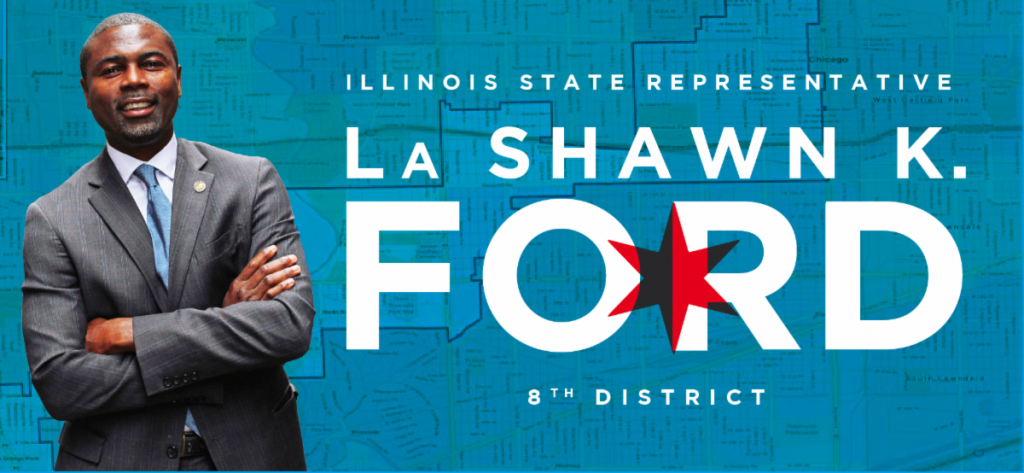 ——————————————————————————————————————————-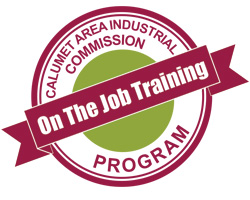 The Calumet Area Industrial Commission (CAIC) administers funding for On the Job Training of new employees with private sector employers throughout the Chicagoland area. The OJT Program has been established to help unemployed and displaced workers train for new careers and assist employers with the cost of training new workers in the skills required to be productive employees within their respective enterprises. CAIC works directly with your HR department to ensure that only candidates that meet your specific needs are referred to your business for potential training. Because CAIC knows industry, they find employees with the work skills and work histories that fit with the job specifications. You make the final decision on whether a candidate meets your standards. You may be reimbursed for 50% of the trainee's wages for up to two months of on the job training. This amount is reimbursed to you directly by CAIC.
http://calumetareaindustrial.com/on-job-training
southeastjobscollaborative@gmail.com
Facebook Page
Youth JOBS:
Earn money and explore new career paths in one of several program areas, including Green Teens, Art Apprenticeship and business. Hundreds of students take part in our robust teen employment program that includes hands-on…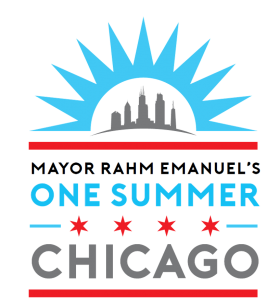 http://www.onesummerchicago.org/
_______________________________________________________________________
---
State of Illinois Job Opportunities
State Representative Marcus C. Evens Jr. Job Listing:
---

---
Alderman's

 Posted:
Alderman Hairston 5th :
Alderman Mitchell 7th:
Alderman Harris 8th:
Alderwoman Garza 10th:
---