Job Alert!
Shared by the Community, Please If Aware of More Jobs Opportunities email: work2gether4peace@yahoo.com
---
Info Shared by South Chicago Neighborhood Network
CRRC Sifang America is Hiring!
Hammond residents only please.
Be more than just a resume, get the chance to advocate for yourself at the HACE Virtual Career Fair on Thursday, May 20th. Speak directly with position recruiters from the top companies in the Nation through private, one-on-one, online chats. NEW in 2021 you can now connect by text, audio, or video for more personal and engaging conversations. 
https://app.brazenconnect.com/a/hace/e/ZDQVb
---
Info Shared by South Shore Chamber Inc:
On Tuesday May 4th to find out about employment opportunities at Amazon.
Register at https://lnkd.in/g3gyaKC
Please share with someone who is looking for work opportunities.
Info Shared by South Shore Chamber
Get Your Degree, Debt-Free
UPS Hodgkins is hiring part-time package handlers on all shifts. Starting pay, up to $27/hour with weekly attendance bonus. Visit 
upsjobs.com
; select Hogkins, IL or text UPSJOBS to 33588.
Jobs for CDL drivers, $30/hour
Free PACE and CTA transportation to Hodgkins
UPS continues to provide the industry's best tuition support for college students
The CRCP bonus adds another $200 -$500 monthly for students at 17 area colleges
Learn More Click: https://www.crcprogram.com/
---
Info Shared by Alderman Harris:
Job News That You Can Use
Free Clothing – TREAD's Clothing Free for All will take place every 2nd and 4th Tuesday of the month form 10 am – 6 pm at Ark of Peace Garden Shop located at 11251 S. Halsted.
Job/Internship Alerts:
Info Shared by The Neighborhood Network Alliance:
Interested in supporting the Neighborhood Network Alliance community organizing and engagement efforts? Submit your resume. We are currently hiring for the position of Operations Assistant.
Discover is hiring NOW for the Chatham call center. Management positions start at $50K and customer Service positions start at $17.25/hr. Must have a HS diploma. For info or to apply, visit www.discover.com/shinebright.
To support local businesses in Chicago's four UrbanMain communities the National Main Street Center's UrbanMain program has launched the
UrbanMain Marketplace
.
Of Color Inc.'s Illinois Youth Investment Program is currently seeking applications. See the fulll job posting 
here
. For more information call Joshua Williams at 773.664.2356 or email 
j
williams@ofcolor.inc
.
We're HIRING!
Chicago Community and Workers' Rights is looking for a full-time Development and Communications Coordinator!
For a full description and details see the link below:
https://drive.google.com/…/1Z8xxjwaqPJuiZLOkSQh…/view…
One Summer Chicago job application is now being accepted by the city. The deadline to apply for one of the 21,000 available slots is Friday, June 11, 2021 https://www.onesummerchicago.org/SummerJobs/
Info Shared by Jose Rojas:
Cal City Bakery 816 Burnham Ave calumet city. Hiring!
We are looking for 2 more positions to be filled for our second store Location ( EastSide ) , looking for people who can work morning and afternoon shifts, must be able to work weekends bilingual preferred looking to hire ASAP.
Please come in to apply at 816 Burnham Ave, in calumet city.
Thank you
We're Hiring
Please complete The Neighborhood Network Alliance Position Interest Form below. Information submitted through this form will be evaluated for relevant background and experience for the position. Due to the number of applications we receive, we will only respond to those applicants whom we would like to invite to interview for the position.
We are hiring!
A PTC Technical Support Administrator must have excellent technical knowledge and be able to communicate effectively about problems and solutions. They must also be customer-focused and patient with difficult customers. PTC Technical Support Administrators provide 365/7/24 implementation and troubleshooting services for the PTC System.
For more information on this position and to apply:
Discover Is Opening A Call Center And Bringing 1,000 Jobs To Chicago's South Side
https://www.wbez.org/stories/discover-is-opening-a-call-center-and-bringing-1000-jobs-to-chicagos-south-side/5d9d8c25-2016-4332-834d-baf43031d473?utm_source=facebook&utm_medium=social&utm_campaign=wbez
Exciting news for students studying in the field of construction!
Power Construction
is launching the second year of their scholarship program for graduating seniors.
Last year, Power awarded 4, $2,500 scholarships to Chicagoland High School Seniors that are pursuing a 4-year degree in Construction Management or a related field. Power is again looking to award 4, $2,500 scholarships to exceptional students
LEARN MORE:

https://www.surveymonkey.com/r/PowerScholarship2021
---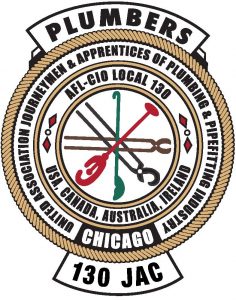 Info Shared by South Shore Chamber Inc.
Plumbers' Joint Apprenticeship Committee, Local 130 UA 2021
APPRENTICESHIP APPLICATIONS
Plumbers' JAC Local 130, UA will be accepting applications for admission to the Plumbing Apprenticeship Program starting on January 24, 2021 through March 6, 2021 OR the first 2.000 submissions, whichever comes first ONLINE at apply.jac130.org
—————————————————————————————————————————
Apply for the Membership Coordinator/Administrative Assistant Part-time Position
The South Shore Chamber of Commerce is seeking a dynamic, energetic and charismatic Membership Coordinator to manage and grow our membership base. The ideal candidate is highly motivated, personable, articulate with excellent communication, computer and writing skills. We believe the membership is the lifeblood of our organization requiring an individual who can relate to members and businesses of all sizes. This person is comfortable in large and small group settings while effective on a one to one basis. Especially important is the ability to relate to and understand the needs of the members and prospective members. This position will require a minimum of 20 hours per week depending on workload, events, and Executive Director's scheduling.
Position Responsibilities: 
Prospect and sell new memberships to local businesses and organizations
Maintain membership records (contact info, renewals)
Maintain a list of new and renewing City of Chicago business licenses applied for in the South Shore community
Issue welcome letters and business services packets to new businesses in the community
Prepare and send out annual invoices for renewing members
Organize and facilitate promotional campaigns for business owners
Maintain a vacancy log and contact info of all property along the commercial corridors
Facilitate annual membership drives
Coordinate special events for new members (ribbon cuttings, networking events)
Work with communications team for weekly member highlights and promotions
Work with web developer for updates to membership directory and other member related news
Develop membership benefits for retention
Attend relevant Chamber functions and other meetings specifically requested by the Executive Director for purposes of networking and recruiting
Phone/Email outreach to membership – monthly
Check-In
Specials/promotions
Meeting Invites
Assist the Executive Director with administrative and clerical needs as necessary
Experience and skills required:
Ideal candidate must be self-motivated, results-oriented and comfortable dealing with a broad spectrum of individuals from all professions.
Able to function with little supervision
Excellent oral and written communication skills and well as computer and organizational skills is a must
Valid driver's license and vehicle is necessary
Previous sales experience and business development is a plus
To Apply:
Please send your cover letter and resume to Tonya Trice at ttrice@southshorechamberinc.org
——————————————————————————————————————————–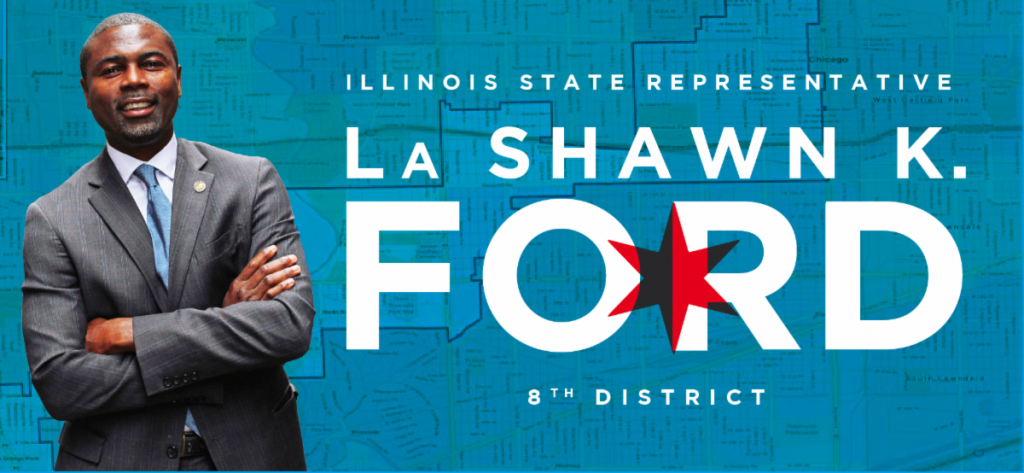 ——————————————————————————————————————————-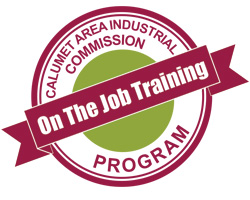 The Calumet Area Industrial Commission (CAIC) administers funding for On the Job Training of new employees with private sector employers throughout the Chicagoland area. The OJT Program has been established to help unemployed and displaced workers train for new careers and assist employers with the cost of training new workers in the skills required to be productive employees within their respective enterprises. CAIC works directly with your HR department to ensure that only candidates that meet your specific needs are referred to your business for potential training. Because CAIC knows industry, they find employees with the work skills and work histories that fit with the job specifications. You make the final decision on whether a candidate meets your standards. You may be reimbursed for 50% of the trainee's wages for up to two months of on the job training. This amount is reimbursed to you directly by CAIC.
http://calumetareaindustrial.com/on-job-training
southeastjobscollaborative@gmail.com
Facebook Page
Youth JOBS:
Earn money and explore new career paths in one of several program areas, including Green Teens, Art Apprenticeship and business. Hundreds of students take part in our robust teen employment program that includes hands-on…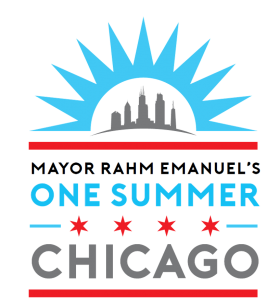 http://www.onesummerchicago.org/
_______________________________________________________________________
---
State of Illinois Job Opportunities
State Representative Marcus C. Evens Jr. Job Listing:
---

---
Alderman's

 Posted:
Alderman Hairston 5th :
Alderman Mitchell 7th:
Alderman Harris 8th:
Alderwoman Garza 10th:
---