Two of Three Seventh Ward Alderman Candidates Participate In Community Forum
Two of Three Seventh Ward Alderman Candidates Participate In Community Forum
BY KATHERINE NEWMAN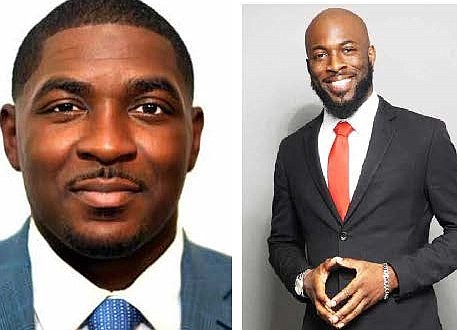 Two of the three candidates for Seventh Ward Alderman recently participated in a community forum at Christ Bible Church, 7877 S. Coles Ave., to discuss their ideas for the office and take questions from the community.
The two candidates that participated were Jedidiah Brown and Charles Kyle who are both running against the incumbent Seventh Ward Alderman, Greg Mitchell, who was not present at the forum.
The forum was hosted by Al Greer who has been working in radio across the Greater Chicagoland Area for over 35 years. Greer asked each candidate the same four questions and then opened the forum up to the audience for a question and answer session.
At the start of the forum, Brown introduced himself as having been a first responder and crisis advocate in Chicago for the last 10 years along with always fighting for government accountability and against police brutality.
"I've lived my entire life in service to other people with no paycheck, no staff, no office a lot of the time. I just live my life to make sure that people have opportunities," said Brown. "For me, everything about running for Alderman is about the people."
The other candidate that participated in the Seventh Ward forum was Kyle, who focused heavily on business and economic development. These two areas are key he said towards solving other issues in the ward.
"While the Ward is full of character and life, we could do so much better and I think we can do better when we look at our housing, our economic development, and our public safety," said Kyle. "I believe that with high-end business corridors we can decrease crime because, as I've said before, no one sells loose squares, marijuana, or anything of the sort in front of high-end businesses."
Both candidates were asked about how they would find funding for mental health services in the community and why they thought it was important to do so.
The first response came from Kyle, who said this problem could be solved by readjusting the budget to better prioritize mental health.
"If we could find a way to pay for these pensions, then we could find a way to pay for mental health services," said Kyle.
Brown responded to this by saying that there is a mental health crisis going on in Chicago and he suggested that the tax dollars that are currently being used to keep people incarcerated could be more appropriately allocated towards mental health services.
"There is a mental health crisis going on in Chicago," said Brown. "Right now, we utilize our property tax money to pay for people to be incarcerated.
They lock up the young people and we are paying the bill for that, so we need to find a way to reduce recidivism and go to the state legislature and advocate for the funds that are being utilized to criminalize our children to be redistributed into preventative measures."
ity Forum