360 Mind Body Soul Setting Up a Team for a Team-A-Thon by May 2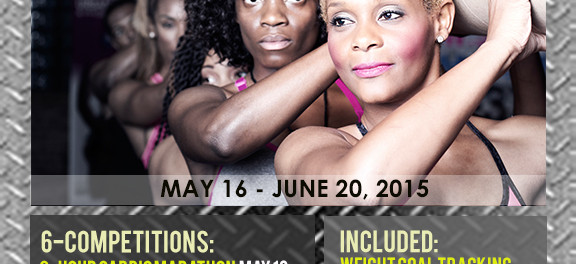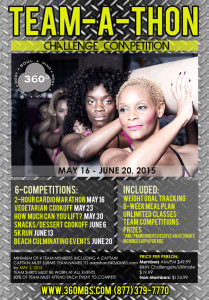 2310 E. 75th
877-379-7770
Looking for a little "friendly" competition?
Get your team together for
TEAM-A-THON!
Get your team of 4+ together & compete for wins in 6 competitions:
2-Hour Cardio-Off Marathon
Vegetarian Cook-off
How Much can Your Team Lift?
Snacks/Dessert Cook-Off
5K Run
Beach Culminating Events
INCLUDED:
Unlimited Classes at 360
Weight/Goal Tracking
6-Week Meal Plan
Event Competitions
Prizes!
REQUIREMENTS:
Minimum of 4 team members including Team Captain
Must have team shirts that will be worn at all competition events
80% of Team must attend each event otherwise will be disqualified
INTERESTED? 
Team Captain email askashanti@360MBS.com by MAY 2, 2015 with team name and team members.
PRICING (per person):
MEMBERS – AM/PM $49.99 | Bikini Challenge/Ultimate $19.99
NON MEMBERS – $124.99