Faithful Citizen Workshop – Apr 27 "State legislators on Advocacy Day on May 9th"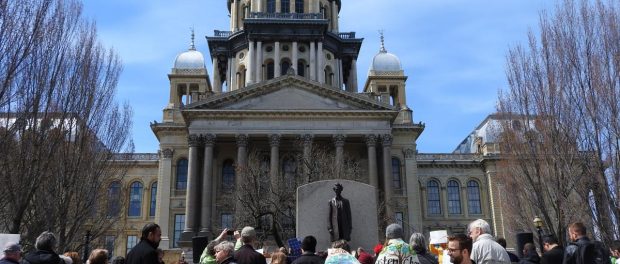 Faithful Citizen Workshop – Apr 27
Does the thought of speaking to your state legislators on Advocacy Day on May 9th make you want to hide on the bus? Don't worry, we are here to give you the tools you need to confidently advocate for healthier communities! This workshop will help you learn about the importance of working at the systemic level and how to educate your elected officials!
Bronzeville, Chicago, Faithful Citizen Workshop
Date:
Saturday, April 27, 2019 –
Location:
Sacred Keepers Sustainability Lab
4445 South King Drive, 2nd Floor Chicago, Illinois 60653
Are you interested in making your voice heard on environmental issues, but unsure how to do so?
We want to empower you and your house of worship to build relationships with your elected officials to show your support for policies that protect the land, water and air that we all share.
Join us on Saturday, April 27th at 11am for a Faithful Citizen Workshop held at Sacred Keepers Sustainability Lab in Chicago's Bronzeville neighborhood.
This interactive training will help you obtain a clearer understanding of ways to be engaged and empowered to make a difference in environmental policy from the perspective of a person of faith.
Learn more about the legislative process and the importance of citizen voices. Gain confidence in speaking to your elected officials through role playing exercises and question and answer sessions. Gain insight into how environmental issues and climate change are interrelated to economic and social justice for our neighbors.
One of the best opportunities to get involved (and use what you will have learned at the workshop) is by attending our upcoming Advocacy Day at the state capitol in Springfield on Thursday, May 9th.
Register here for Advocacy Day to join Faith in Place and environmentalists from across the state to show our elected officials that people of faith support Earth care!