Future Leaders in Planning Apply Now!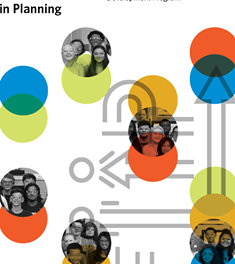 Info Forward by Sharon Lewis:
Future Leaders in Planning
FLIP Summer 2019 Applications are now available!
Future Leaders in Planning (FLIP) is the Chicago Metropolitan Agency for Planning's (CMAP) leadership development program for high school students in Northeastern Illinois. FLIP is a FREE program where teens learn about the issues that shape our region and think of solutions with other students from Cook, DuPage, Kane, Kendall, Lake, McHenry, and Will counties. Participants meet and interact with selected regional leaders who make key planning decisions in our communities.
Read a recap of the 2018 FLIP program activities, trips and experiences. Learn more in the behind-the-scenes video below. Share the FLIP program and application with your community, school, or organization through a Partner Toolkit.
Program Overview
Saturday, June 29, 2019
Parent Orientation
Monday, July 15, 2019
Session 1: Introduction to Planning and CMAP
Tuesday, July 16, 2019
Session 2: Site-level Planning
Wednesday, July 17, 2019
Session 3: Neighborhood/Municipal Planning
Thursday, July 18, 2019
Session 4: Regional Planning
Friday, July 19, 2019
Session 5: Collaboration and Design
Saturday, July 20, 2019
Session 6: Final Presentation
Apply to FLIP Summer 2019
Applications are due Monday, May 20, 2019.
To apply, students must:
Be in high school during the 2019-20 school year
Reside in one of the seven counties in the northeastern Illinois region.
Possess a desire and interest to learn more about the region and our communities.
Learn about FLIP's NEW Spring Boot Camp at UIC!
The Chicago Metropolitan Agency for Planning's Future Leaders in Planning (FLIP) Program is partnering with UIC's College of Urban Planning and Public Affairs to host a FREE workshop for high school students on transportation and mobility in the Chicago region. Learn more here!