Mobile Immunization CareVan.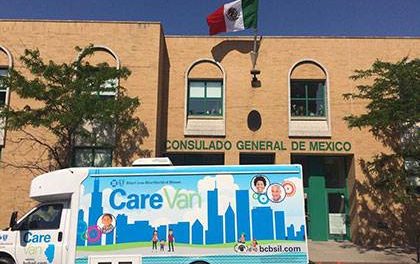 ATTENTION: On Saturday Sept. 22, 2018 from 10am- 2pm, the Mobile Immunization CareVan will be in front of the 10th Ward Office (10500 S. Ewing Avenue).
The Chicago CareVan is a mobile immunization clinic that provides no out of pocket cost to all children from birth through 18 years of age. Please bring your child's shot record with you. For the safety of your child it is important for the immunization nurse to know what shots your child has already received and when they were given.
*****Flu shots will be available for adults********
Reminder: In addition to this event, the 10th Ward Flu Shot Clinic will be held on Tues. Oct. 2, 2018, 10am-3pm at 10500 S. Ewing Avenue