Property Tax Assessment Appeal Forum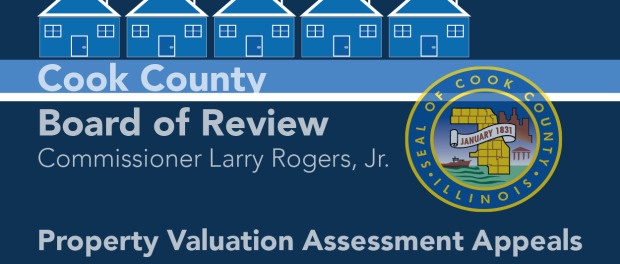 Click here to download a copy of the event flyer
Attending this session will provide you with the opportunity to address any concerns you may have regarding the 2014 property tax cycle. My office will assist you in properly preparing your appeal, which will be payable in 2015.  Please be sure to bring your property tax bill and other evidence you believe provides proof of your property's true value, such as a current appraisal.
The Board of Review does not assess property, set tax rates, or collect taxes. There is no fee to file an appeal, and in most cases an attorney is not necessary. Property valuation appeals are not limited to single-family homes, but all properties in Cook County.   For more information you may contact my office at (312) 603-5540 or visit us on the web at www.cookcountyboardofreview.com to file an appeal on line.
I look forward to seeing you there.
Best,
Commissioner Larry R. Rogers, Jr.
Cook County Board of Review, 3rd District