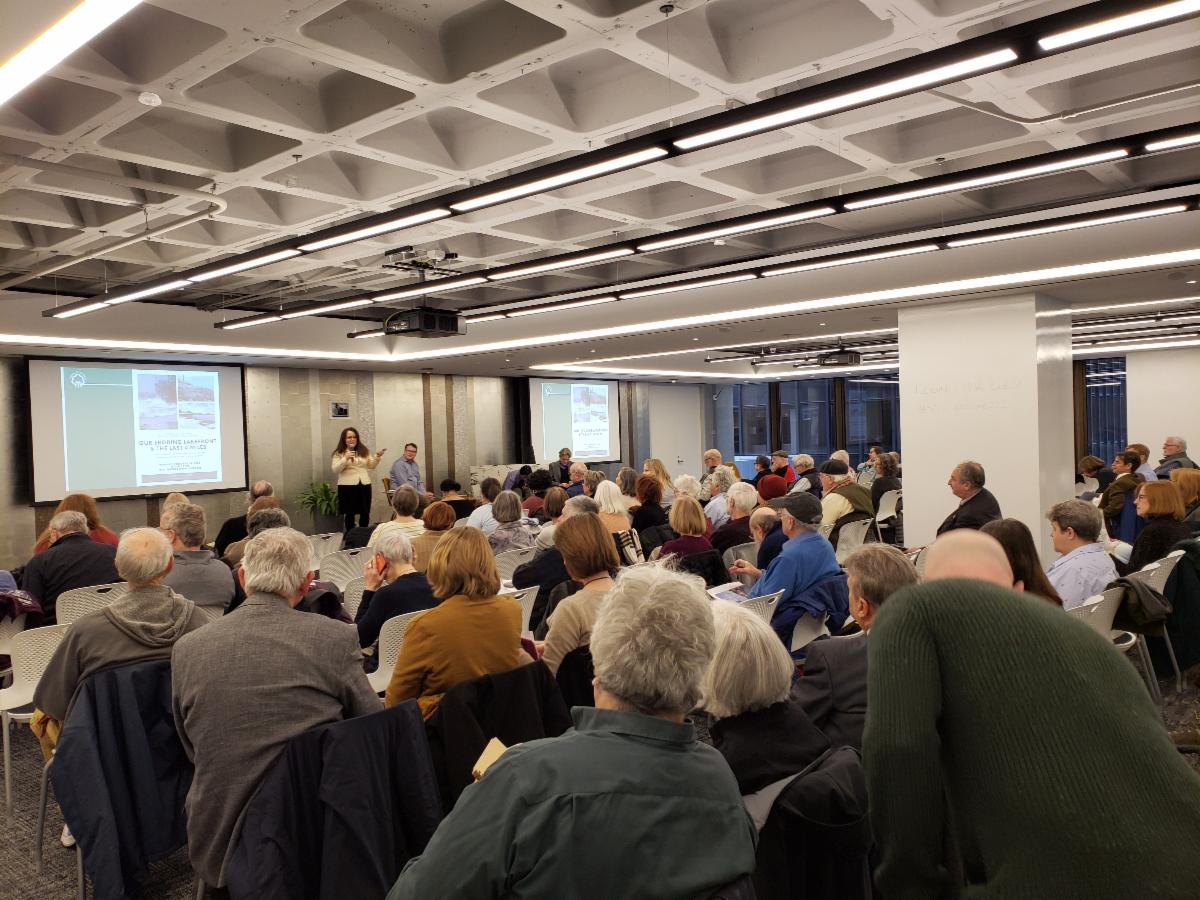 Dear friends of the parks,
Thank you to those who attended Monday's Netsch Lecture: Our Eroding Lakefront and the Last 4 Miles. It was more than appropriate to have such an invigorating event the day following what would have been Walter Netsch's 100th birthday.
As promised, here are some talking points on how to stand in solidarity with those directly affected in the Southeast area near the confined disposal facility and with all of us who would be impacted with toxic waste going into our drinking water.
How to advocate against the confined disposal facility (CDF):
Call and write to your elected officials including aldermen, the Mayor's office, commissioners within the Metropolitan Water Reclamation District of Greater Chicago, state legislators and congresspeople
Utilize this CDF OpEd written by FOTP board member Pat Sharkey for your talking points. It can also be accessed here: https://files.constantcontact.com/d88c77d8001/40aa9724-17f4-4447-b64f-542a4b8a82ee.pdf.
Interested in a deeper dive?
We'll keep you up to date as developments arise. For example, see an article linked below published yesterday in Crain's Chicago Business on lakefront erosion. We will continue to uplift the conversations that need to be had about lakefront resiliency.
In solidarity,
Juanita Irizarry
Executive Director