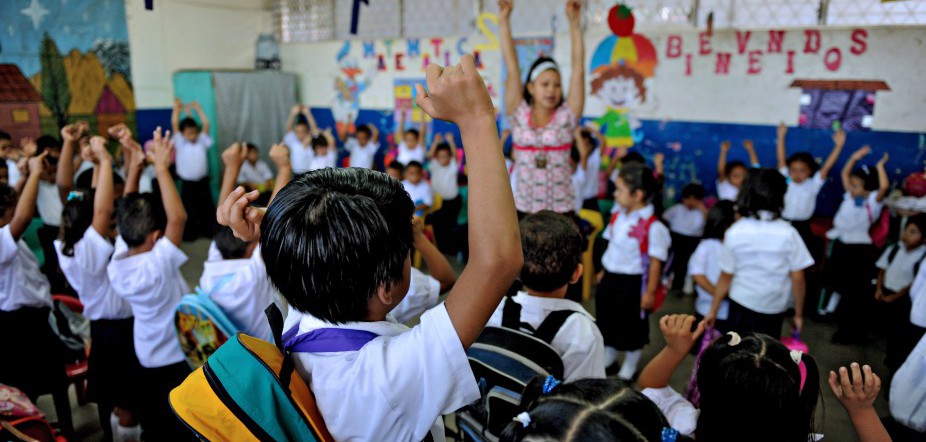 Here were two young American citizens, whose immigrant parents had sacrificed so much to provide them a better life, resigned to an unstable, low-wage future. How could this be?
Our work at the Latino Policy Forum has given me a deep view into the reality of educational opportunity for Latino students in Illinois. It's showing us that as more and more Latinos move to the suburbs, quality education remains elusive for too many.
Our analysis indicates that while 1 in 4 Illinois students are Latino, 70 percent of Latino students are concentrated in just 43 of Illinois' 865 school districts. That's under 5 percent of the districts.
These school districts are generally low-property-wealth and low-resource. Many of their Latino students grow up without access to the supportive social service infrastructure that many Chicago neighborhoods have. And they grow up in an environment of fear, intimidated by the inflammatory immigration rhetoric that surrounds us—even though 98 percent of Illinois Latinos 18 and under are U.S. citizens.
It's no wonder, then, that Latinos currently have the lowest bachelor's degree attainment rate of all racial-ethnic groups in the state at just 14 percent.
And yet, research shows that they could be our society's highest achievers. A new, groundbreaking study conducted by the UChicago Consortium on School Research and informed by the Latino Policy Forum, "English Learners in Chicago Public Schools: A New Perspective," found that, on average, CPS students who don't speak English entering kindergarten (90 percent of whom are Spanish-speaking Latinos) academically outperform their native English-speaking peers by eighth grade. The vast majority are fluent in English by fifth grade. There's no reason why we can't build on that success and get those results in the suburbs, too.
Now consider the fact that Latinos are also driving both the demographic and labor-market growth in Illinois.
When we isolate these children, we're cutting ourselves off from this potential. And even though the region is becoming more diverse, it's not getting more integrated. The Urban Institute projects segregation between whites and Latinos to remain high and stable.
Reversing the geographical patterns of where people live is no simple challenge, but there are other things we can do. We can build bridges to these islands.
We can make educational investments in the suburbs—in equitable school funding, in early education, in programs supporting college access and completion, and, especially, in resources for quality bilingual programs (including a much-needed pipeline for bilingual teachers).
We can expand philanthropic and government resources. We can expand social service support across Illinois—especially services that foster educational opportunities, job development for youth and mental health.
Make no mistake: Not only do we owe it to Juan and Raúl to close this opportunity gap, but their missed opportunity is our missed opportunity. Illinois' economy depends on their success.