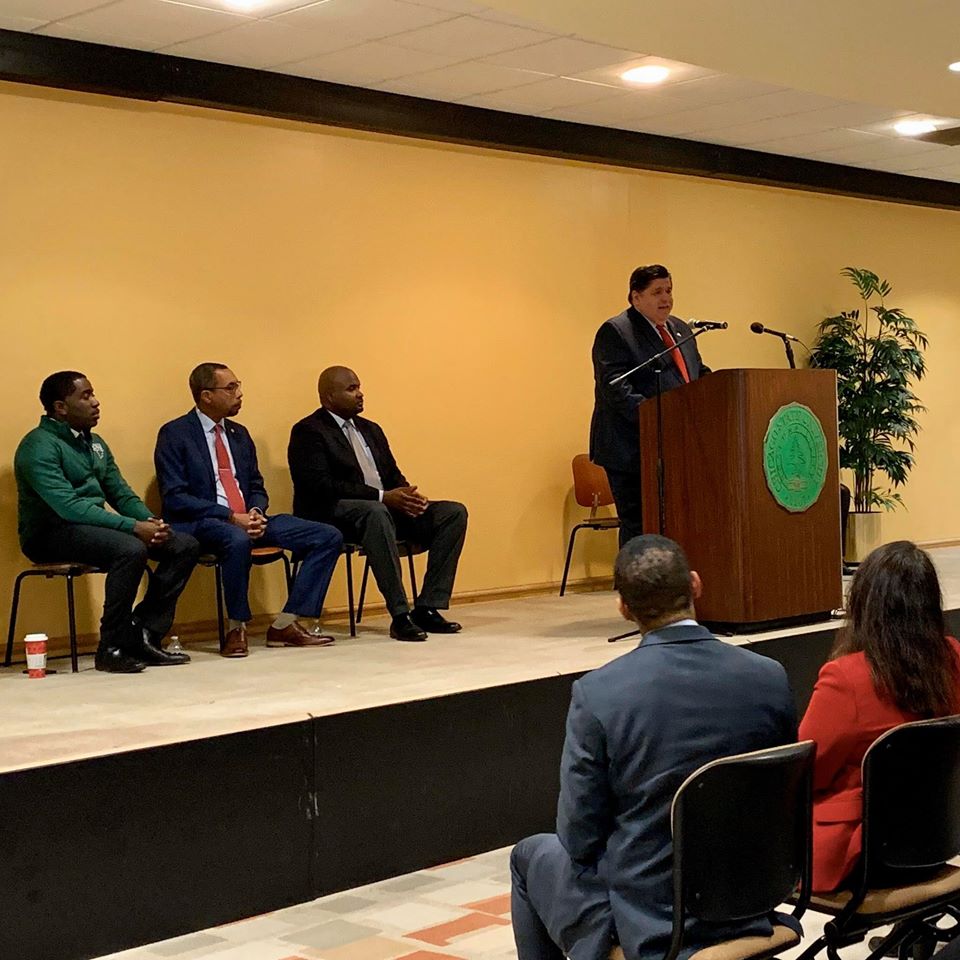 The future of our state is in our schools – and the choices we make about our schools will determine the quality of that future.
That's why our Rebuild Illinois capital plan invests over $3 billion in higher education – including right here at Chicago State University.
Today, I'm proud to announce that we have released funds to launch the design of the new Nursing Simulation Laboratory.
This state-of-the-art facility will train thousands of students for jobs in the fast-growing medical profession at a crucial moment.
While Illinois faces a nursing shortage across a number of specialties, the students who learn at this facility won't just be prepared to fill front line jobs in this industry – they'll be prepared to lead it.
With this investment, we're showing CSU's current and future students that Illinois is so proud to call them our own.