FAFSA (Free Application Federal Student Aid)
Student Financial Assistance Outreach Center
773-647-7992
www.StudentAid.gov
Website to get detailed information on planning and paying for college and choosing schools.
——————————————————————————————————————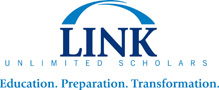 LINK Unlimited Scholars was founded on five key principles, which are designed to help prepare students for a lifetime of professional success and personal fulfillment-
Education– LINK provides support systems designed to help scholars successfully complete high school with the necessary preparation to excel in college.
College Readiness & Success– LINK assists scholars and parents in making informed college selection decisions by providing information and guidance to help ensure excellent placement with exceptional financial-aid packages. During the college years, LINK staff offers dedicated support and resources to promote college graduation for all LINK scholars.
Leadership Development– LINK prepares its scholars for current and future leadership positions by providing training and experiential learning opportunities.
Spiritual Development– LINK involves its scholars in programs that stress personal growth, human relations, kindness, charity and moral and ethical values.
Interracial Harmony– LINK provides opportunities for all members of the LINK family to become more knowledgeable about, and sensitive to, other cultures through personal contact and informational exchanges.
—————————————————————————————————————————–
CBC Spouses Heineken USA Performing Arts Scholarship
Description
The CBC Spouses Heineken USA Performing Arts Scholarship was established in 2000. This highly competitive scholarship was developed in honor of the late performing artist Curtis Mayfield and provides financial assistance to students pursuing performing arts careers. Each year, scholarships are awarded to gifted and talented students who want to pursue careers in music, drama and other arts vocations.
Amount
Up to $3,000 each for up to 10 students.
Eligibility
To be eligible for the CBC Spouses Heineken USA Performing Arts Scholarship, applicants must:
• Be a full-time undergraduate degree-seeking student at an accredited college or university OR a current high school senior preparing to become a full-time undergraduate degree-seeking student at an accredited college or university
• Be pursuing a major in the performing arts (such as, but not limited to, drama, music, dance, opera, marching bands and other musical ensembles)
• Be planning to enter a career in the performing arts
• Demonstrate talent or potential in your chosen art
• Have a minimum 2.5 GPA
• Exhibit leadership ability and participate in community service activities
• This scholarship is intended for African-American students
• Preference will be given to African-American students residing in CBC member districts. (Find your Representative here using your permanent or school address and then see if they are a current member of the CBC). Note: All residents of New Jersey have a senator who is a member of the CBC.
Deadline
May 1, 2015
Application Materials
The completed online application must be submitted by close of business (5 p.m. EST) on May 1, 2015. The additional required materials must be received by our office by the close of business (5 p.m. EST) on the deadline date. The following items will be requested through the online application:
1. Completed online application form
2. Personal statement essay from the student (500-1,000 words) that addresses all four (4) of the topics listed on the application in one cohesive essay
3. Two (2) letters of recommendation. One recommendation should come from a community or public service leader (i.e. church leader, community leader, volunteer organization). Recommender information (name and email address) is to be entered into the online application as requested. Please follow the instructions found in the application. Hard copy letters sent to the organization as well as letters sent to the scholarship email address will not be accepted.
4. Electronic copy of detailed Federal Student Aid Report (SAR); this report comes from the US Department of Education, not your institution. It is typically 5 pages long-this must be uploaded to the online application as a PDF document
5. A resume of no more than 3 pages listing extracurricular activities, honors, employment, community service, and special skills
6. Recent photograph suitable for publication; i.e., a cap and gown picture, or other professional quality and professionally dressed photograph
7. One 2-minute visual recording sample. Applicant must be easily identified and file must be saved in a format playable on Windows Media Player-submissions that cannot be reviewed via Windows Media Player will not be considered
*PLEASE NOTE: Our online application has two parts. The first is the general application which collects materials relevant for all of our programs. Once you have completed and submitted this portion, you will be brought to a section showing all opportunities for which you may be eligible. This second part is where you can see and answer opportunity-specific questions for each scholarship/internship/etc., such as personal statements, additional references, artwork samples, essay questions, etc.
Additional Required Materials
All the above documents should be submitted through the online application. The following two documents are to be mailed to the organization. We must receive these documents before the deadline date:
1. Current high school seniors must provide proof of enrollment (such as an acceptance letter) into a college/university for 2015-2016.
2. Official sealed transcripts from all institutions attended. As colleges/universities will only have one semester of grades recorded for college freshmen, these students must also submit high school transcripts in order to show a history of their grades.
These two documents should be mailed to the following address:
CBC Spouses Heineken USA Performing Arts Scholarship
Congressional Black Caucus Foundation, Inc.
1720 Massachusetts Ave. NW
Washington, DC 20036
Questions
Call (202) 263-2800 or email
——————————————————————————————————————-
Our 11th Annual College Scholarship Fair in partnership with our Title Sponsor State Farm and Platinum Sponsors U.S. Air Force and AT&T is right around the corner! Click the link to register Now!! http://ow.ly/oT93w
Info Forward by Representative Elgie R. Sims, Jr.

 

The Foot Locker Scholar Athletes program celebrates high school athletes who are committed to flexing their heart and leadership skills in their communities.

 

Twenty winnersof this program will each receive $20,000 in scholarship funding for college – not because they scored the most touchdowns, but because of their character. Questions? E-mail

 

footlocker@dosomething.org.

The

 

Gloria Barron Prize for Young Heroes

 

honors outstanding young leaders who have made a significant positive difference to people and our planet. Nominees, who may range in age from 8 to 18 years old, must have been the prime mover of a service activity, and demonstrated positive spirit and high moral purpose in accomplishing their goals. Nominees must be nominated by responsible adults who have solid knowledge of the young person's heroic activities, and who are not related to the nominee.

For 15 years, and with nearly $3.5 million in awarded grants, ING Unsung Heroes has proven to be an A+ program with educators. The program's "alumni" have inspired success in the classroom and impacted countless numbers of students. Each year, 100 educators are selected to receive $2,000 to help fund their innovative class projects. Three of those are chosen to receive the top awards of an additional $5,000, $10,000 and $25,000.
Info Forward by Alderman Harris, 8th Ward:
Congressional Black Caucus Foundation Scholarships
 CBC Spouses Visual Arts Scholarship
The CBC Spouses Visual Arts Scholarship was established in 2006 for students pursuing a major that will lead to a career in visual art.
Deadline: May 1, 2015 | Application
CBC Spouses Education Scholarship
Seeing an educational need in their congressional districts, the CBC Spouses Education Scholarship was established in 1988 by the spouses of Congressional Black Caucus members in response to federal cuts in spending for education programs and scholarships, which disproportionally affect people of color. Even today, the need for college assistance remains critical as options for receiving financial support are being more limited. This scholarship is a national program that awards scholarships to academically talented and highly motivated students, particularly African Americans, who intend to pursue full-time undergraduate, graduate or doctoral degrees.
Deadline: May 22, 2015 | Application
LL Cool J and CSU on Ellen Show
LL Cool J recently appeared NBC' s "Ellen" to discuss his career, family life and commitment to community and education.
Among other topics, the legendary rapper, actor and entrepreneur talked about his work with the Thurgood Marshall College Fund and noted that he is personally funding an annual scholarship at Chicago State University.
The entire CSU family extends it's sincere gratitude to LL Cool J for his staunch support of our mission to ensure everyone has access to a transformative educational experience.
Watch the full interview HERE
Educational institutions, foundations and many other organizations celebrate
African American students with scholarship
opportunities – find one you
http://www.fastweb.com/college-scholarships/articles/4146-scholarships-for-african-american-students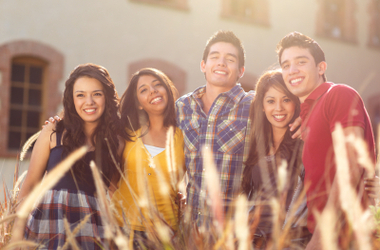 There are so many scholarship opportunities available to
Hispanic students
Celebrate girl power with scholarships, just for women!
http://www.fastweb.com/college-scholarships/articles/4098-scholarships-for-women
Who says you're too old to get an award? Certainly, not us!
Grad Students
http://www.fastweb.com/college-scholarships/articles/4086-larger-than-life-awards-for-grad-students
http://www.fastweb.com/college-scholarships/articles/4119-2014-scholarships

With your help, and the help of other donors like you, we can continue increasing the number of scholarships we are able to award, offering and expanding the many support services we provide prospective college students and their families, and mobilizing the community to make college education a top priority for every Latino family across the nation.
_______________________________________________________________________________________________
SCHOLARSHIPS
Info Forward by Talmadge Betts

, The South Shore Connects:
Collegiate Scholars Program Application for Class of 2018 (February 15)
The Collegiate Scholars Program (CSP) is a three-year enrichment program for public high school students in Chicago, offering the opportunity for students to take interesting and challenging courses taught by University of Chicago faculty and gain skills and experience to help gain admission to our nation's most selective colleges and universities. The application for the high school graduating class of 2018 (current high school freshmen) is now open and will close February 15, 2015. For more information and to apply, click here. 
__________________________________________________________________________________________________
2014 Community Services Block Grant (CSBG) Scholarship Program. The Chicago Department of Family and Support Services is now accepting applications for the 2014 Community Services Block Grant (CSBG) Scholarship program.  The CSBG Scholarship program provides financial assistance for low-income students enrolled in post-secondary educational programs. Click here for more information.
2013-2014 CPS College Scholarship Guide. Check out the 2013-2014 CPS College Scholarship Guide, which is designed to assist you with your scholarship search. The list is compiled with information from various CPS-affiliated providers, and many of the best scholarships were won by CPS students. Click here for more information.
Congressional Black Caucus Scholarships. The Congressional Black Caucus Foundation's (CBCF) mission is to advance the global black community by developing leaders, informing policy, and educating the public. To this end, the CBCF has established various scholarships for students. Click here for more information.
City Colleges of Chicago Foundation Scholarship. The application window for Fall 2014 will be opening soon! Scholarship opportunities are administered according to the availability of funds within the City Colleges of Chicago Foundation. Awards are based on a student's academic achievements, individual goals, and recommendations. Online applications are now available. Preview available scholarships now!
UChicago Promise. UChicago Promise is the University of Chicago's pledge to help increase college access and readiness for Chicago high school students. Chicago residents who attend high school in Chicago and are admitted to the University of Chicago can attend the University without receiving any loans in their financial aid packages. These student loans will be replaced by grants, which do not have to be repaid. Chicago residents who attend high school in Chicago will have the $75 application fee automatically waived when applying to the University of Chicago. Visit promise.uchicago.edu for more information.
Natalie Puryear Community Leader (NPCL) Scholarships. (NPCL) scholarships are awarded to students in recognition of both academic excellence and community service. This memorial scholarship honors Chicago High School seniors who value public higher education and is offered through the generosity of Natalie Puryear and The Black United Fund of Illinois (BUFI). The deadline is May 30, 2014. For more information, call 773.324.0494.
PROGRAMS
Mikva Challenge. The Mikva Challenge develops the next generation of civic leaders, activists, and policy makers by providing young people with opportunities to participate in the political process. Click here for more information.
Chicago Area Project. The Chicago Area Project is a not-for-profit organization with a distinguished history and demonstrable track record of over 75 years of work in delinquency prevention and service in disadvantaged urban neighborhoods. The original mission of CAP has not changed: to work toward the prevention and eradication of juvenile delinquency through the development and support of affiliated local community self-help efforts in communities where the need is greatest. Click here for more information.
Chicago Park District Activities. Are you looking to get involved with fun activities over the summer? The Chicago Park District has plenty for you or a teen you may know! Click here for more information.
Programs with the Department of Family & Support Services. The Chicago Department of Family & Support Services (DFSS) is dedicated to providing vital services that enhance the lives of the families and individuals we serve. Whether it's Chicago's children, youth, seniors, homeless, victims of domestic violence or military veterans, DFSS moves with urgency to address immediate needs and then work with our clients to find long-term solutions that promote their independence and well-being. Click here for the DFSS 2014 Service Guide.
UChicago Upward Bound. The University of Chicago is looking for 8th-10th graders who either attend Hyde Park, Phillips, or Hirsch High School or who are living in the following target neighborhood areas: Douglas, Greater Grand Crossing, Woodlawn, or Washington Park. High school students must have an unweighted GPA of 2.5 or higher. Attend the Recruitment Orientation on March 22, 2014 from 10:00 a.m. to 11:30 a.m. at the University of Chicago Cobb Hall 102, located at 5811 S. Ellis Avenue. This orientation will feature  a free college access program, academic enrichment, cultural enrichment, test preparation, college tours, and scholarship & financial aid workshops. RSVP by calling 773-702-8288 or emailing This email address is being protected from spambots. You need JavaScript enabled to view it..">osp-cp@uchicago.edu.
Free Legal Program for High School Students. IIT Chicago-Kent, in partnership with the Law School Admission Council DiscoverLaw Outreach program, is hosting a "So You Think You Want to Be a Lawyer" Project in spring 2014 for interested high school students. This exciting 3-part series will be held on Saturdays, March 8, March 29, and April 12, and all events are free. Click here for more information.
Building Trades Apprenticeships
The Employment Opportunities Grant Program (EOGP) is looking to expand the number of individuals in historically underrepresented populations who enter and complete building trades apprenticeship programs and/or obtain employment in the building trades industries.
*These careers are physically and mentally demanding, but the pay and benefits can support a family.
**For more information, contact Program Manager Tiffany Hawkins at 312-793-9702 or ceo.eogp@illinois.gov
Info Foward by Talmadge Betts,
The South Shore Connects & Black United Funds:
| | |
| --- | --- |
| Illinois Criminal Justice Information Authority | CJ Dispatch |
ICJIA ANNOUNCES $1.9 MILLION GRANT PROGRAM TO ASSIST SURVIVORS OF HOMICIDE VICTIMS 
The Illinois Criminal Justice Information Authority (ICJIA) awarded a $1.9 million gra
nt to the Association for Individual Development for immediate services to families of homicide victims.
AID will provide a system of accessible, comprehensive and culturally competent services that ad  dress the families' practical and psychological needs after losing a loved one to homicide. With this grant, AID will establish and maintain a 24/7 hotline and respond to the scene of a death investigation within two hours of being summoned by participating law enforcement agencies.
"This program will strengthen law enforcement and victim partnerships, providing families with near-immediate services as they begin to face the loss of a loved one to homicide," said ICJIA Executive Director Jack Cutrone.
AID Victim Service Program responders will:
Meet with designated law enforcement officials to establish a line of communication and gain information for victim families.
Coordinate and deliver death notification to surviving family members.
Inform the family on the process of a death investigation and facilitating and enhance communication among families and investigators.
AID is a community-based, non-profit, organization that has been providing services to individuals with special needs in suburban Cook, DuPage, Kane, Kendall, and Will counties since 1961. This grant allows expansion of services in the Cook County region. No other program in the region provides comprehensive services specific to the families of homicide victims.
AID workers will arrange for immediate necessities, such as retrieving belongings from the scene of the crime, arranging for crime scene clean-up, and assisting families with funeral planning. Transportation and referrals to social, financial, mental health, or medical services also is provided by the program.
AID staff will provide and receive training on providing culturally competent services, serving survivors of homicides, supporting children who experience trauma, compassion fatigue, and other areas, as directed by the Death Penalty Abolition Fund Advisory Board. The staff also will train officers on effective strategies for police engagement with crime victims.
In 2011, remaining monies in the Capital Litigation Trust Fund were transferred into the Death Penalty Abolition Fund to be expended by ICJIA for families of vicitms of homicide or murder and for training of law enforcement personnel.
ICJIA is dedicated to improving the administration of criminal justice with work in the areas of grants administration, research and analysis, policy and planning, and information systems and technology. Visit www.icjia.state.il.us  for more information.
The Illinois Criminal Justice Information Authority works to improve the administration of Illinois criminal justice in the areas of grants administration, research and analysis, policy and planning, and information systems and technology. Visit us at www.icjia.state.il.us and follow us on Facebook.
Illinois Criminal Justice Information Authority
300 West Adams Street, Suite 200
Chicago, Illinois 60606
312-793-8550