CPS Scholarship Marathon.
Scholarship Marathon begins Saturday, February 16th – Register TODAY
I am eager to share that the Office of School Counseling and Postsecondary Advising will begin hosting monthly Scholarship Marathon workshops throughout the city starting Saturday, February 16, 2019 at CPS Garfield Park Offices.
Link to Register: https://bit.ly/2Tr0jnB
Please note that these workshops are intended for Chicago Public Schools high school senior students only unless otherwise specified. Our locations for upcoming workshops will be determined by the end of the month and the flyer will be updated to reflect those changes.
FEBRUARY Highlight: Engineering and the Chicago Engineers' Foundation of the Union League Club (CEF) Student Incentive Award ($1,000 opportunity for students interested in the engineering field!)
Each month we will work to have a career professional speak to students during these sessions about their pathways to success. Students from all backgrounds are encouraged to attend, however students who are interested in that specific pathway are highly encouraged to attend to learn more! This month we are welcoming Dr. Erin L.D. Sibley who is an Engineer at the Mott MacDonald Chicago Office. She will be at the workshop all day and she's looking forward to meeting with students who are looking to become engineers!
February Highlights also include: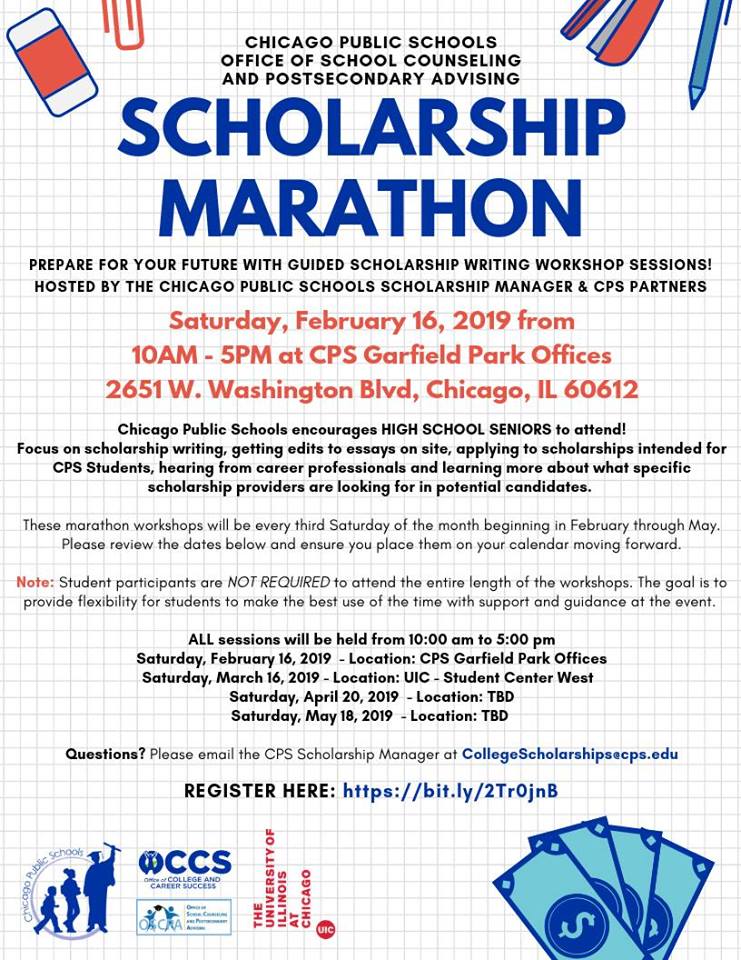 – Fund II UNCF Stem Scholars Program
– Golden Apple Scholars of Illinois
– Ezekiel Taylor Scholarship Foundation
and more…
We look forward to having you with us!
FAFSA (Free Application Federal Student Aid)
www.fafsa.gov
Student Financial Assistance Outreach Center
773-647-7992
www.StudentAid.gov
Website to get detailed information on planning and paying for college and choosing schools.
——————————————————————————————————————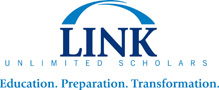 LINK Unlimited Scholars was founded on five key principles, which are designed to help prepare students for a lifetime of professional success and personal fulfillment-
Education– LINK provides support systems designed to help scholars successfully complete high school with the necessary preparation to excel in college.
College Readiness & Success– LINK assists scholars and parents in making informed college selection decisions by providing information and guidance to help ensure excellent placement with exceptional financial-aid packages. During the college years, LINK staff offers dedicated support and resources to promote college graduation for all LINK scholars.
Leadership Development– LINK prepares its scholars for current and future leadership positions by providing training and experiential learning opportunities.
Spiritual Development– LINK involves its scholars in programs that stress personal growth, human relations, kindness, charity and moral and ethical values.
Interracial Harmony– LINK provides opportunities for all members of the LINK family to become more knowledgeable about, and sensitive to, other cultures through personal contact and informational exchanges.
—————————————————————————————————————————–
——————————————————————————————————————-
nfo Forward by Representative Elgie R. Sims, Jr.

 
Info Forward by Alderman Harris, 8th Ward:
Educational institutions, foundations and many other organizations celebrate African American students with scholarship opportunities – find one you
http://www.fastweb.com/college-scholarships/articles/4146-scholarships-for-african-american-students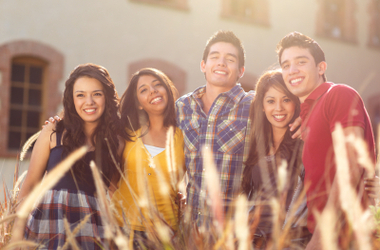 There are so many scholarship opportunities available to
Hispanic students
Celebrate girl power with scholarships, just for women!
http://www.fastweb.com/college-scholarships/articles/4098-scholarships-for-women
Who says you're too old to get an award? Certainly, not us!
Grad Students
http://www.fastweb.com/college-scholarships/articles/4086-larger-than-life-awards-for-grad-students
http://www.fastweb.com/college-scholarships/articles/4119-2014-scholarships

With your help, and the help of other donors like you, we can continue increasing the number of scholarships we are able to award, offering and expanding the many support services we provide prospective college students and their families, and mobilizing the community to make college education a top priority for every Latino family across the nation.
_______________________________________________________________________________________________
Building Trades Apprenticeships
The Employment Opportunities Grant Program (EOGP) is looking to expand the number of individuals in historically underrepresented populations who enter and complete building trades apprenticeship programs and/or obtain employment in the building trades industries.
*These careers are physically and mentally demanding, but the pay and benefits can support a family.
**For more information, contact Program Manager Tiffany Hawkins at 312-793-9702 or ceo.eogp@illinois.gov
| | |
| --- | --- |
| Illinois Criminal Justice Information Authority | CJ Dispatch |
The Illinois Criminal Justice Information Authority works to improve the administration of Illinois criminal justice in the areas of grants administration, research and analysis, policy and planning, and information systems and technology. Visit us at www.icjia.state.il.us and follow us on Facebook.
Illinois Criminal Justice Information Authority
300 West Adams Street, Suite 200
Chicago, Illinois 60606
312-793-8550